Every girl's dream is to wear a beautiful dress on her wedding day. These dresses are usually made of silk, satin, and lace. Nonetheless, a Chinese woman made a stunning wedding dress from the least expected materials.
Tan Lili, a 28-year-old Chinese woman created a complete wedding gown including the bridal hat and the train from 40 pieces of cement bags instead of using silk and lace. She used 40 scrap cement bags after utilizing the cement in renovating her house.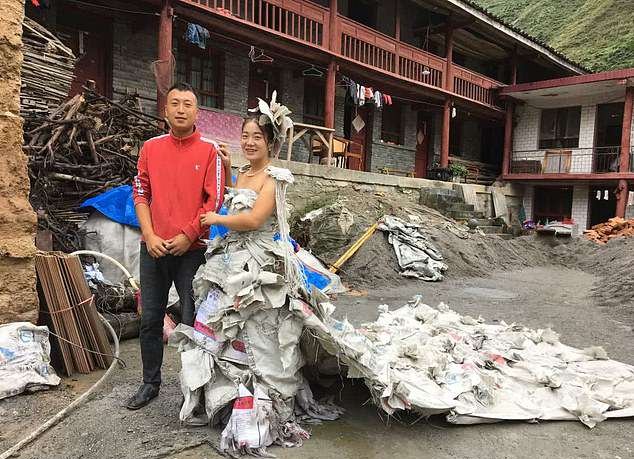 Tan Lili is a farmer and never attended any fashion design school. She created the dress out of boredom on a rainy day.  Tan became a farmer after she dropped out of middle school at the age of 18. She was married to Yang Mingfei in the year 2012 and the two had a son together.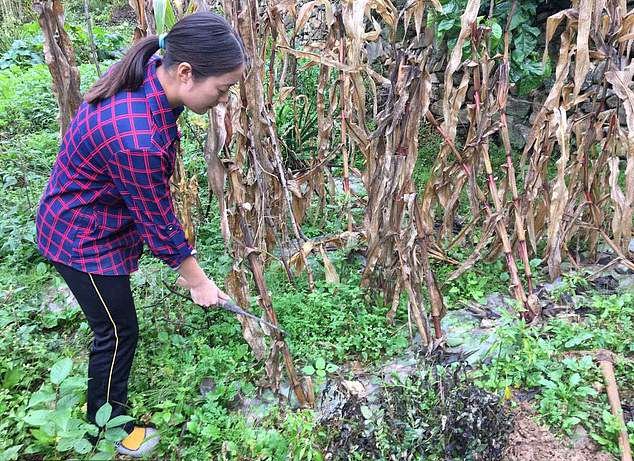 Read More: Leonardo DiCaprio's Girlfriend Is Of The Same Age As His Movie Titanic
Tan's family decided to renovate their house and several cement bags were assembled for the purpose. During a rainy day, this Chinese woman was unable to go to the farmland and her boredom inspired her to work on something at home.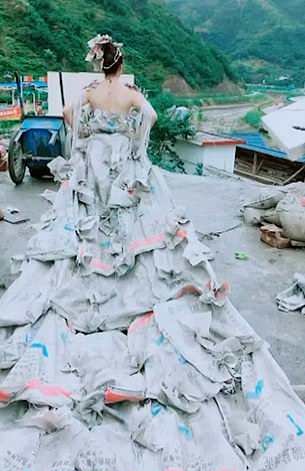 She had a sudden thought of making a dress out of the bags. Inspired by fashion magazines, she started creating a pattern of the dress she saw in the magazines. Surprisingly she created a stunning wedding dress with a bridal hat and a train.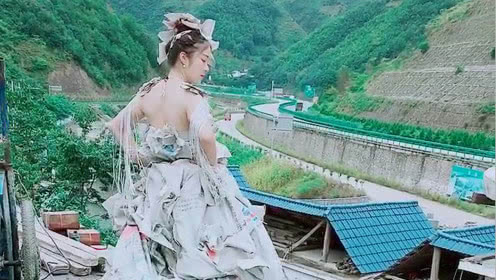 Tan Lili shared her gown on social media which went viral quickly with more than four million views. Tan never expected the immense attention she received. She said," I did not expect the overwhelming response online, it's such a nice surprise"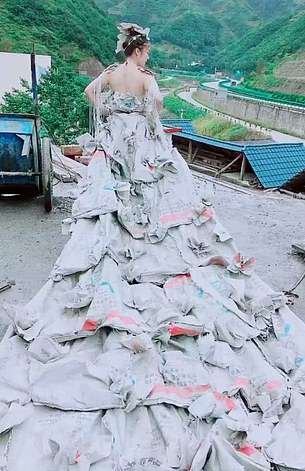 However, this wedding dress made of cement bags was not her only creation. She also created gowns from materials including flowers, grass, and newspapers. "I could probably get more likes and views online if I were prettier", she also told the reporters.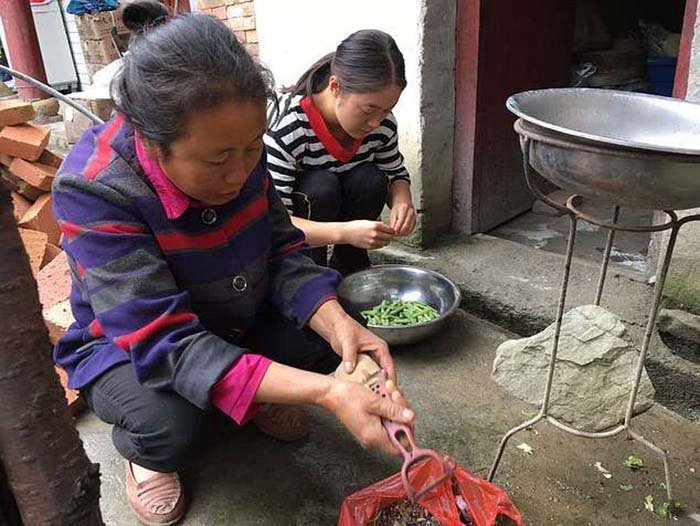 However, according to some netizens, Tan is the prettiest bride they have ever seen. She has been referred to as the 'Cement Queen' and 'Cement Express Wu'. People left many comments on her post. One person commented," The design of the shoulder pads is amazing." Another person commented," This is really impressive." "Very creative and environmentally friendly at the same time!" another said.