Ordering food online is the latest trend that has captured people like crazy and is a multi-million dollar industry. It provides convenience to the client, sitting at home and getting their favorite dish served at their doorstep. But all is not well as it seems because of a recent video showcasing a Zomato delivery man, who apparently munches from his client's food and then tapes it back before delivering. Now, this has become difficult to digest by many.
A Twitter user has shared this video, where a delivery man wearing a Zomato t-shirt, munches away every food of the client's, sitting on his scooter.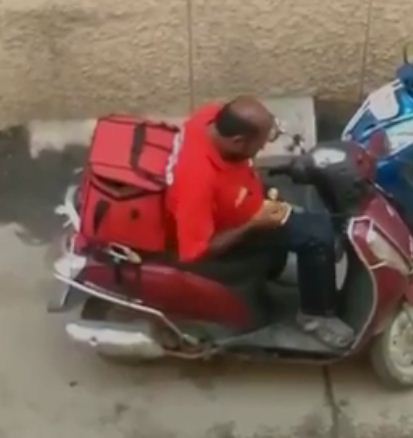 You will notice this hungry delivery man from Zomato, practically munches away all the food that is in the parcel with great calmness.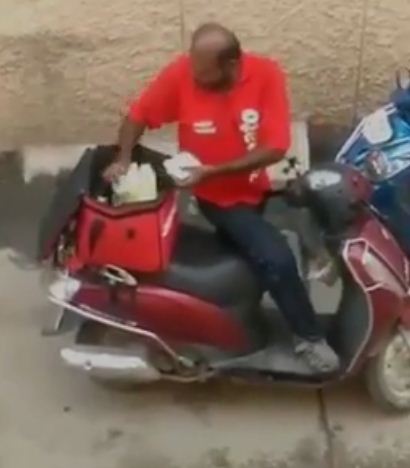 Well, it doesn't end here, after he munches from every packet of the client's, he tapes it back with the signature tape of Zomato, which he is carrying in his delivery bag.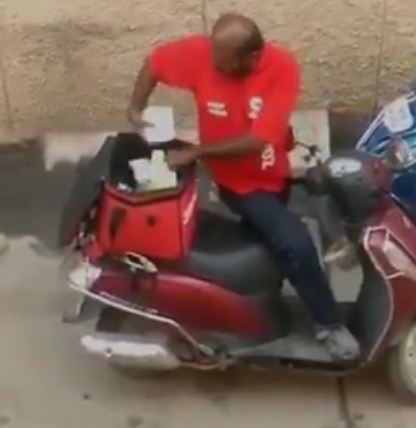 As soon as this video went viral, Zomato had to confront plenty of criticism for lacking quality service principles. Many users mocked that the delivery man was just inspecting the quality of food.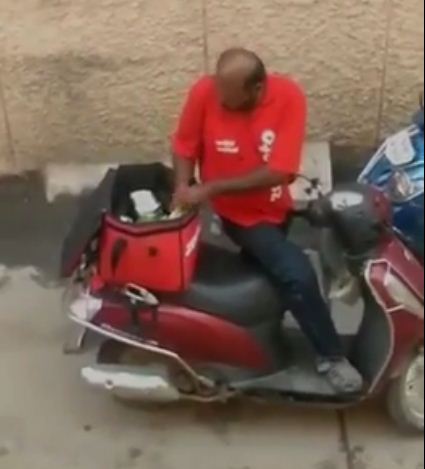 Read More: 10 Features Of Men That Can Easily Attract Any Women
Zomato immediately furnished an acknowledgment "We take these kinds of reports extremely seriously and upon thorough investigation, we've found that the video was shot in Madurai. The person in the video happened to be a delivery partner on our fleet. We have spoken to him at length – and while we understand that this was a human error in judgment, we have taken him off our platform."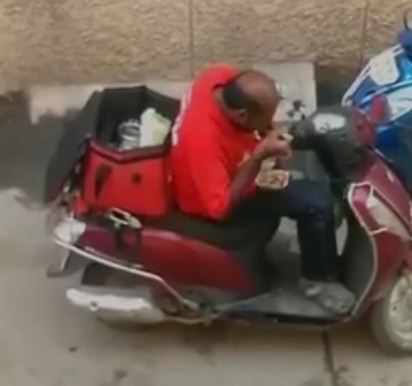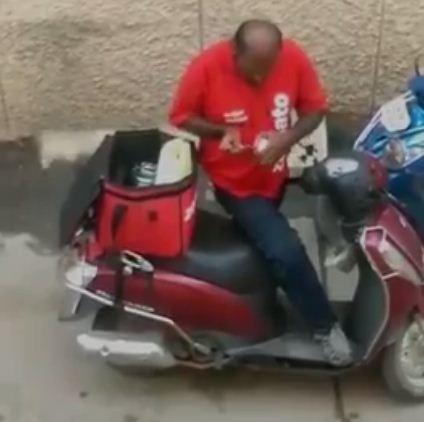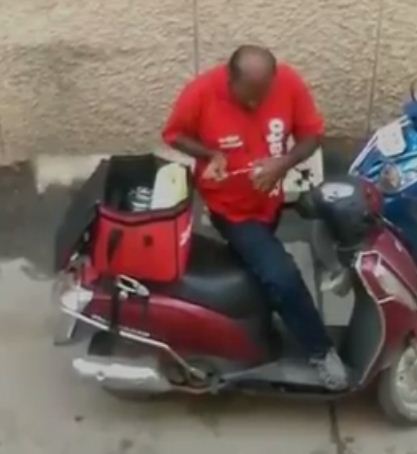 They went on to further add, about establishing tamper proof tapes "Unfortunately, this also highlights a real possibility for tampering with the food on the way to delivery from a restaurant. We take this very seriously and will soon introduce tamper-proof tapes, and other precautionary measures to ensure we add an extra layer of safeguard against such behavior.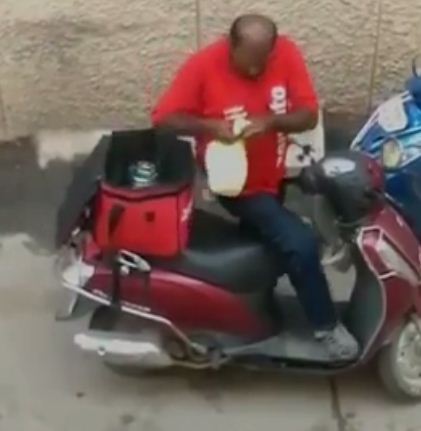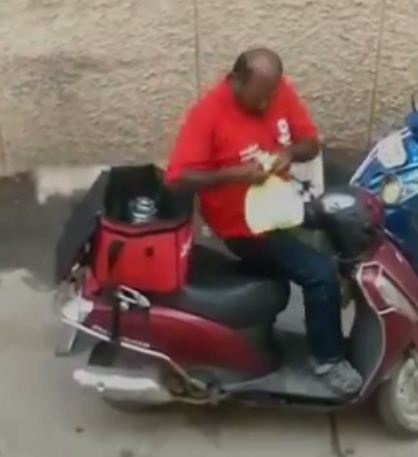 Additionally, we will educate our delivery fleet of over 1.5 lakh partners to highlight or escalate any such deviations to us, while also encouraging our users – the custodians of our platform – to highlight the smallest of anomalies to us." 

The first impression is the best impression, but not this food tasting idea.
There's a solution to every problem, especially hunger and this delivery man has shown the ropes.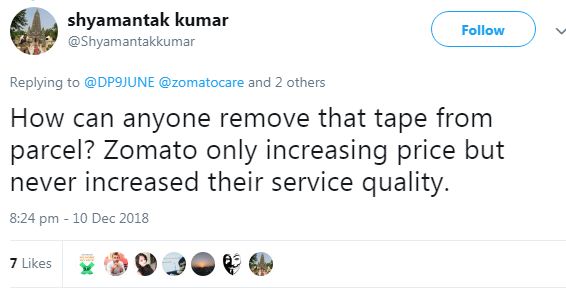 You have to pay a price for everything and it's always coming out of the client's pocket.
If not Zomato then someone else will be doing it, after all we are all humans.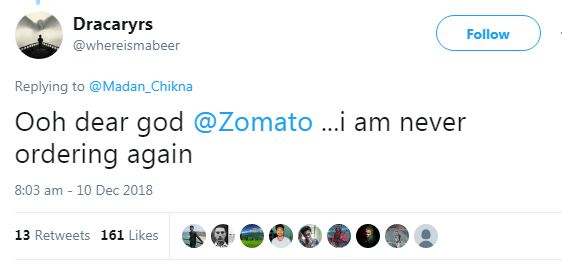 Nothing comes free but trouble.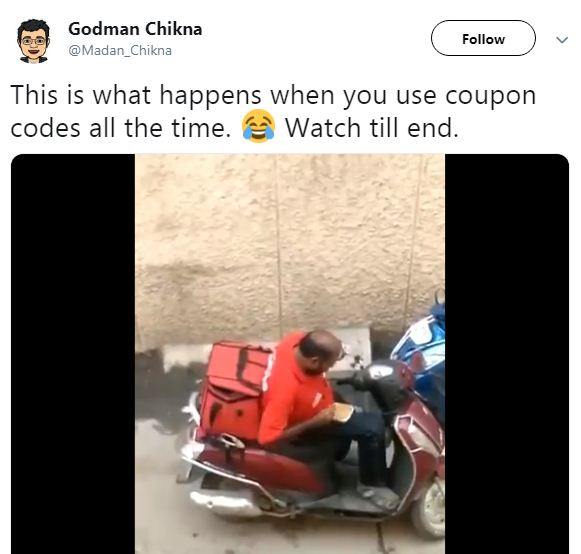 No matter what you say, nothing's gonna change, when hunger strikes.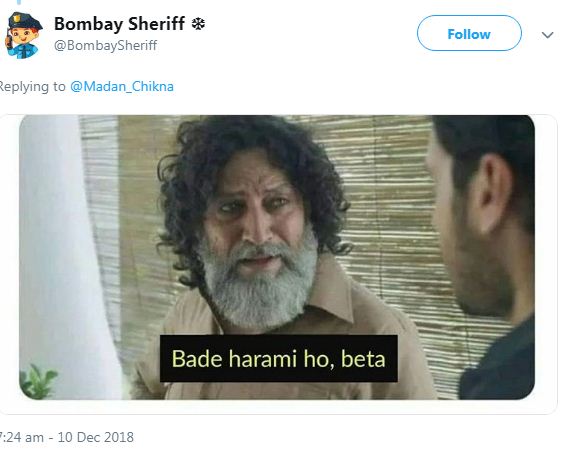 This is a feather in the cap for the delivery man and of course, Zomato.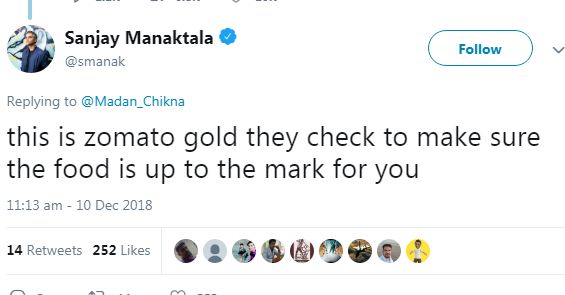 Carry on Zomato! Give all the client's what you want.