At present, Rihanna is one of the most renowned artists. She is unbeatable not just as a singer but as a fashionista as well. Moreover, when it comes to music and fashion, she is a true iconic. Today we are going to tell you the 10 times when our style chameleon, Rihanna managed to lookalike real-life Disney Princess. So scroll down to see the see side-by-side pictures of Rihanna and the Disney princess she channelled.
1.As Princess Belle In Her 2015 Met Gala Dress
She has the confidence to do to major red carpet experiments and still look amazing.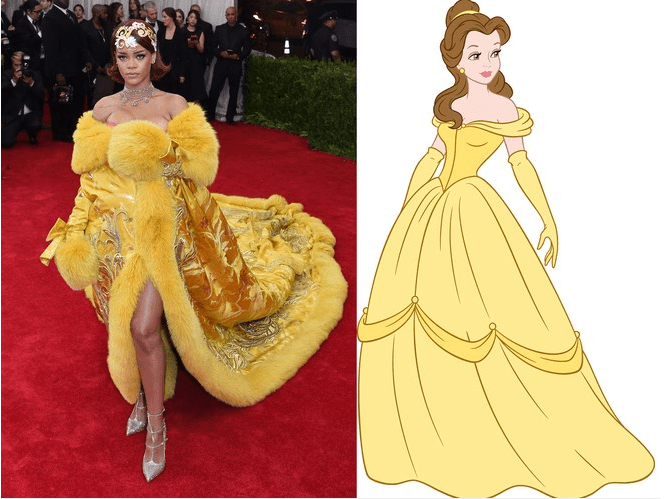 Via
2.As Princess Elsa
We must say she perfectly resembles princess Elsa in this frozen attire.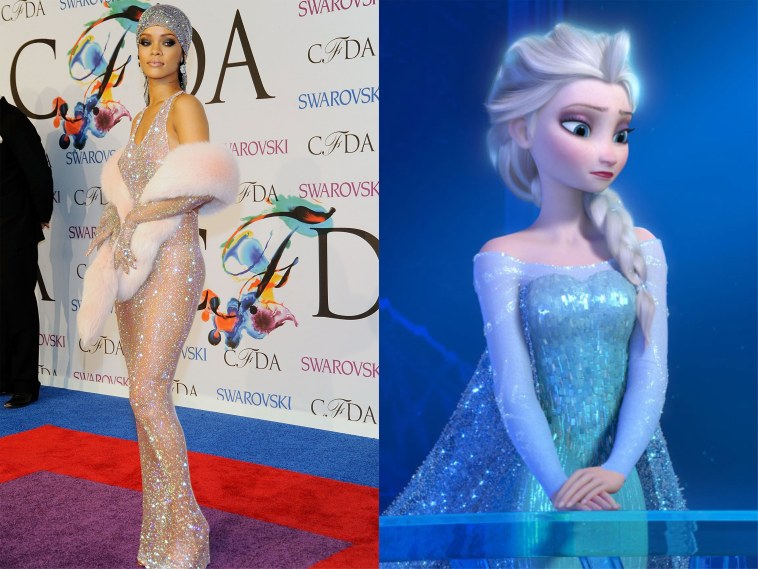 3.As Princess Aurora In  2015 Grammys
Here, the style diva dominated a red carpet in a two-tiered pink outfit by Giambattista Valli.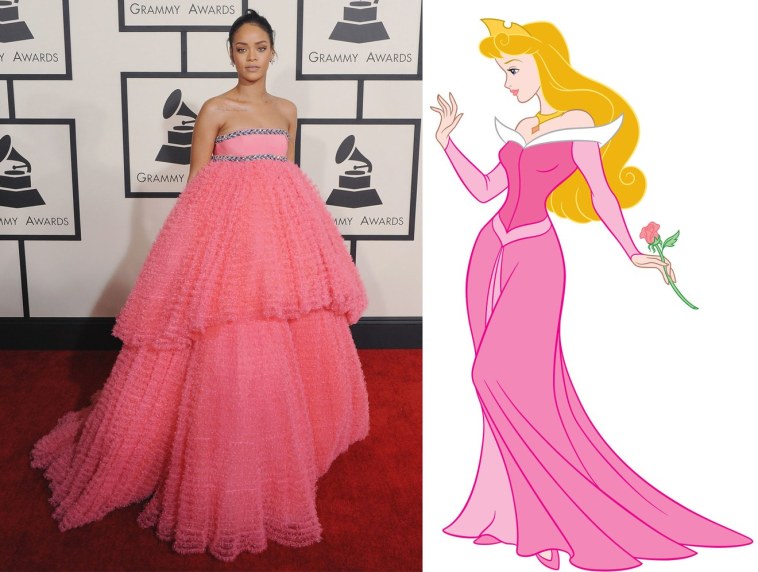 4.As Princess Merida
And here on another red carpet, the beautiful lady copied Disney princess Merida.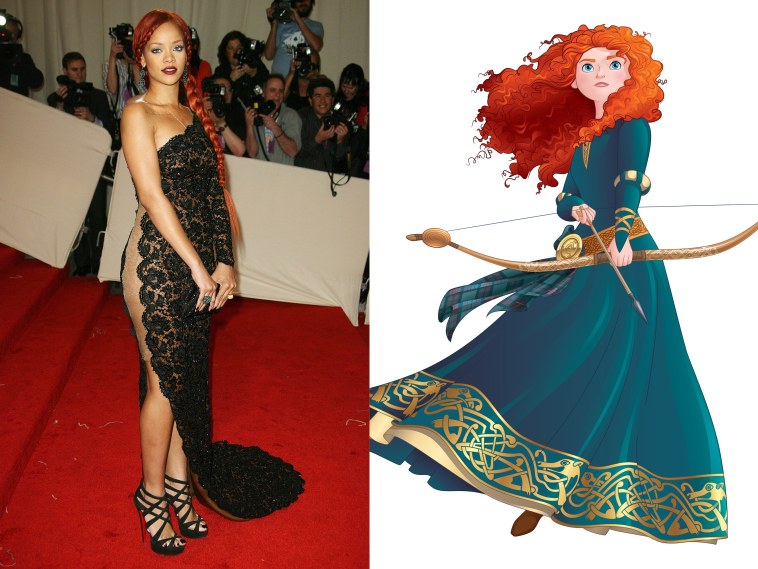 5.As Princess Tinker Bell
The lookalike of Disney princess on the street of N.Y.C. during the cusp of Summer.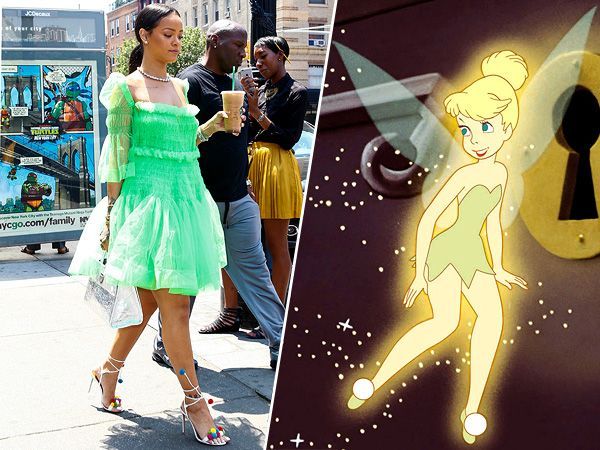 6.As Princess Elena 
Mesmerized with the beauty, right? I must say, there could be no better resemblance to Princess Elena.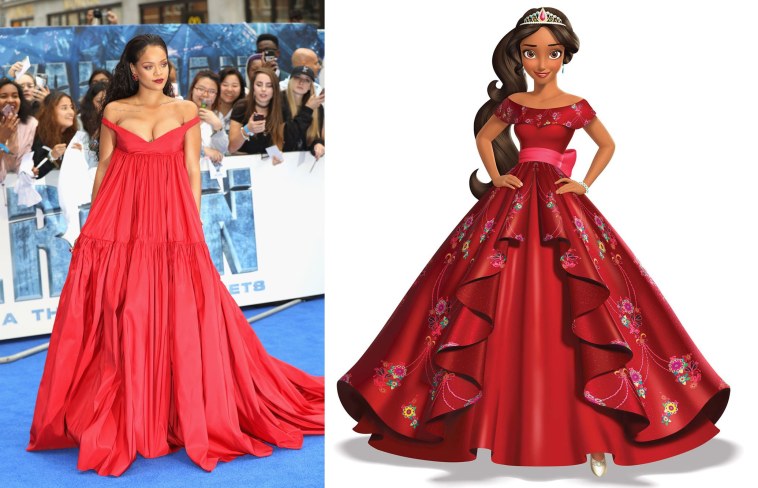 7.As Princess Cinderella
Your favorite singer as your favorite princess, the perfect combination.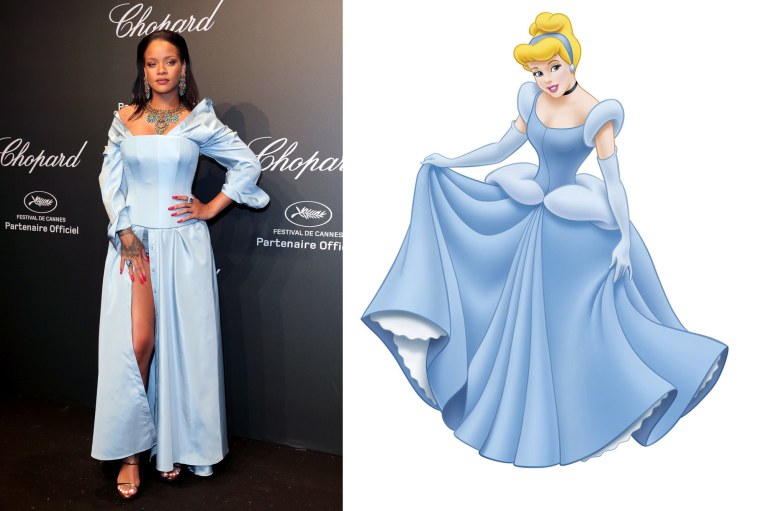 8.As Princess Tiana
She won millions of hearts with this red carpet appearance as Princess Tiana.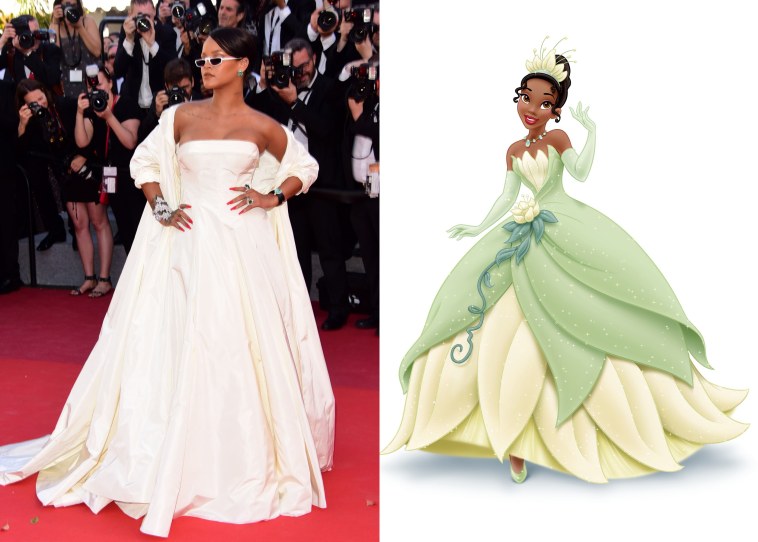 9.As Princess Ariel
The messy hair with this elegant outfit perfectly resemble princes Ariel.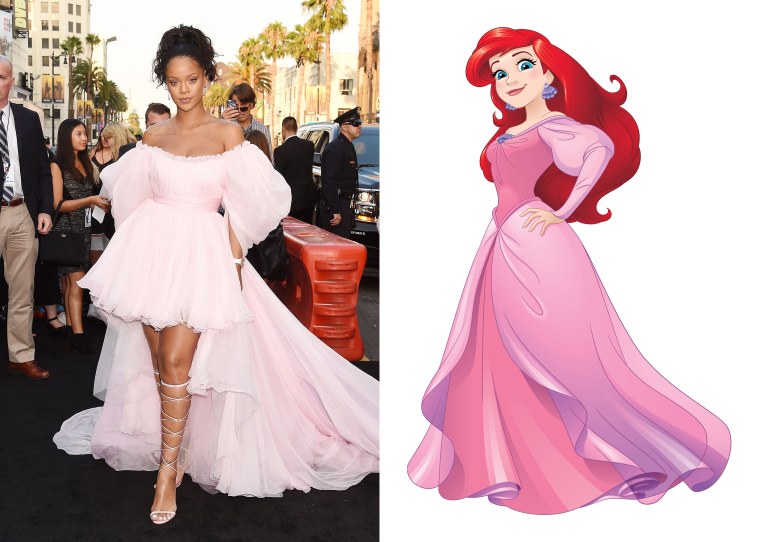 All her pictures say just one thing, she is a woman of many moods and talents. Well! there is no doubt that our real-life lookalike of Dinsey Princess, Rihanna always win the hearts of her fans with her music as well as style. Be it releasing heart throbbing music or launching her own beauty line, the leading lady singer manages to slay every time.