In south Asian nations, same-gender relationships are one of the biggest taboos. But in recent past, things have changed drastically. For example, some countries, with significant judicial orders, removed unnecessary limitations from same-sex relationships. The most recent example of this drastic change is this dreamy photoshoot of same-sex Hindu-Muslim couple belonging to two rival countries India-Pakistan.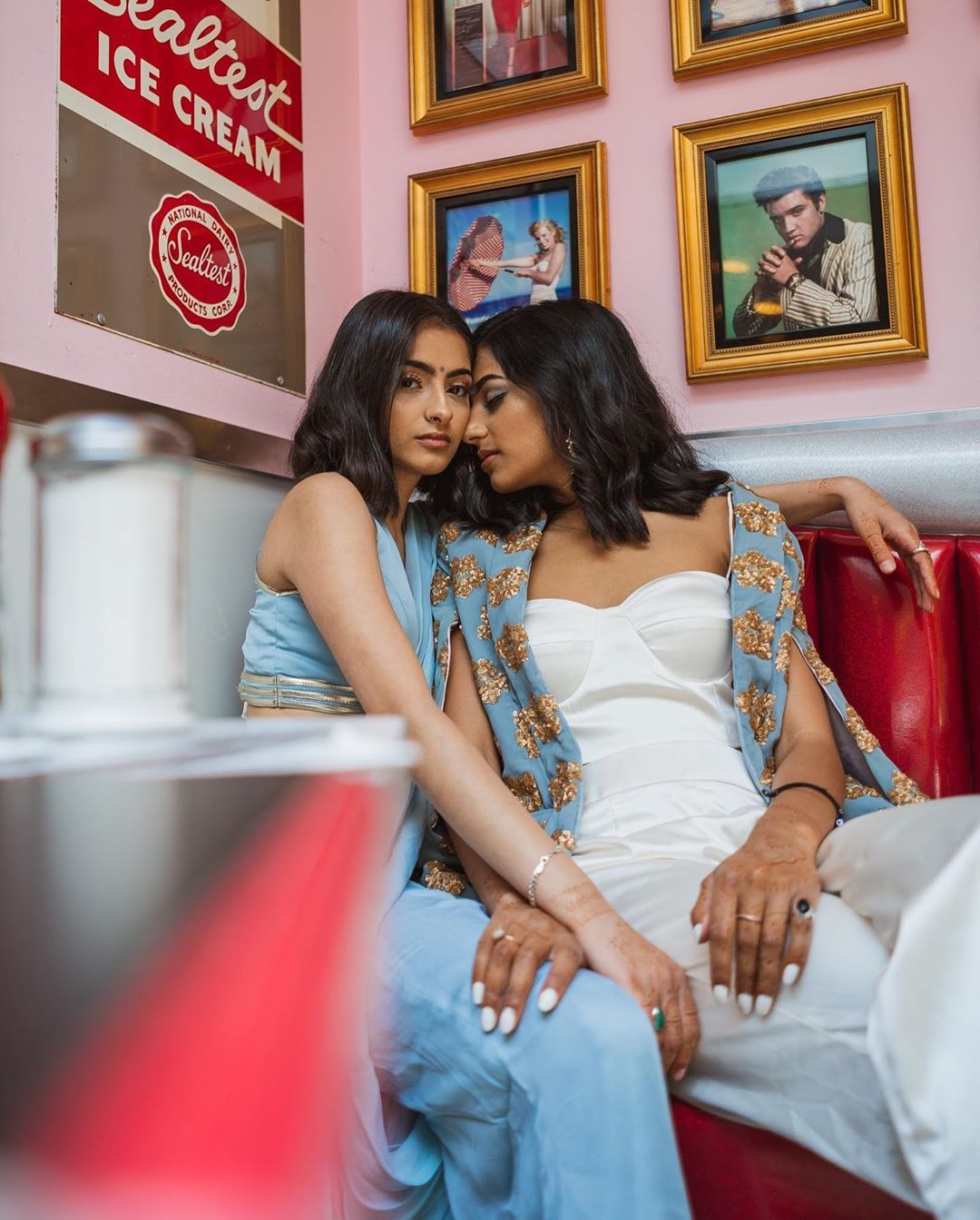 You may also like to read: Conjoined Twins Are Separated After Surgery That Leaves Them With One Leg Each
The couple includes two girls, Sundas Malik, and Anjali Chakra. Sundas is a Muslim artist from Pakistan and Anjali is a Hindu girl from India.
The unconventional couple released their pictures on Twitter and netizens are just going gaga over this photoshoot of cute same-sex Hindu-Muslim couple.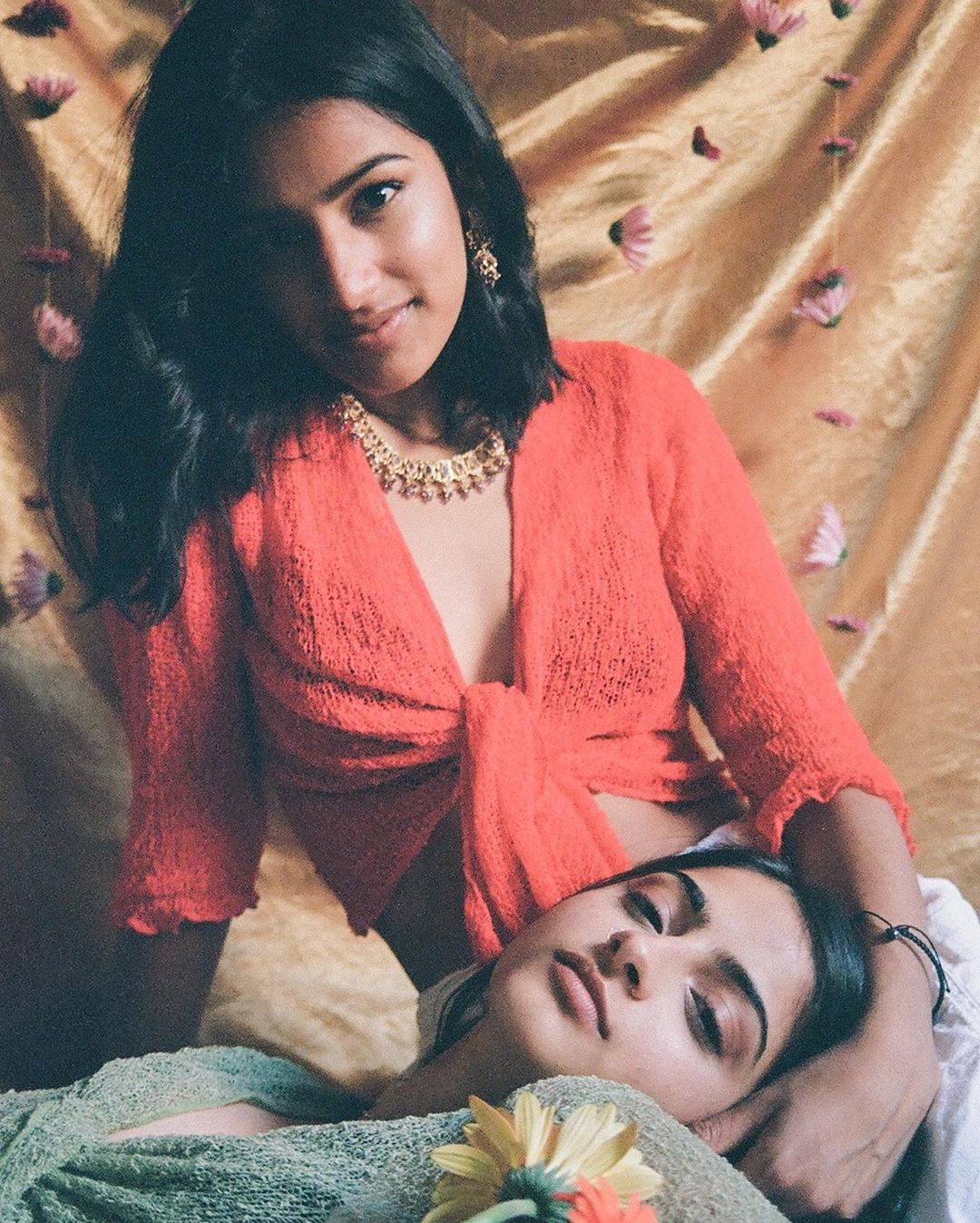 Originally these adorable pictures were posted by their official photographer. The caption of their pictures reads, 'A New York Love Story'.
Later, in an Instagram post the Indian-Hindu girl, Anjali revealed that they have been attending weddings and one day they decided to do a quick photoshoot of themselves.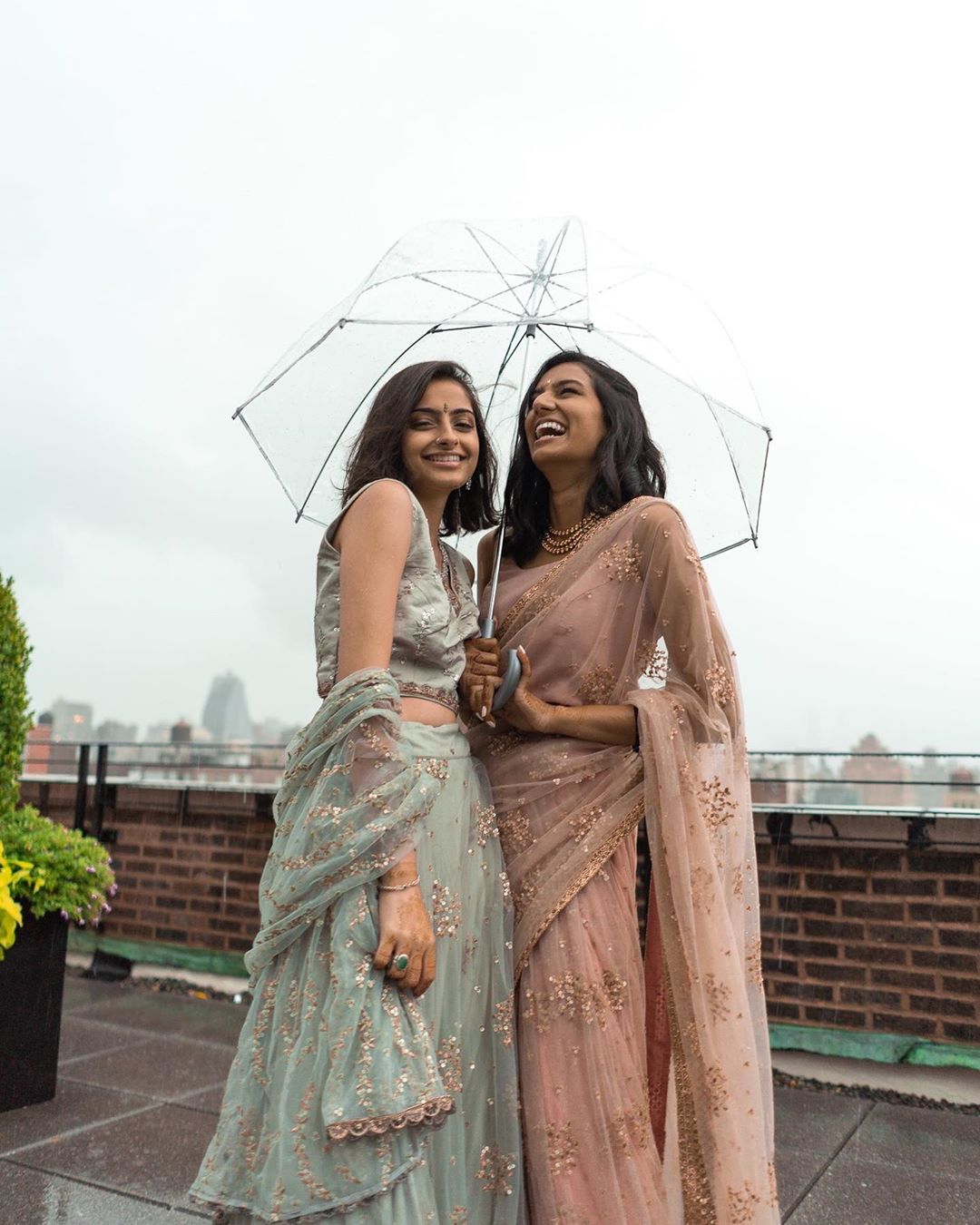 The couple from India-Pakistan also revealed that they rented the wedding attire and jewelry for this photoshoot. Celebrating one year of togetherness, the Hindu-Muslim couple shared a picture on Instagram with a heart-melting caption. In the same post, they shared some glimpse of her love story.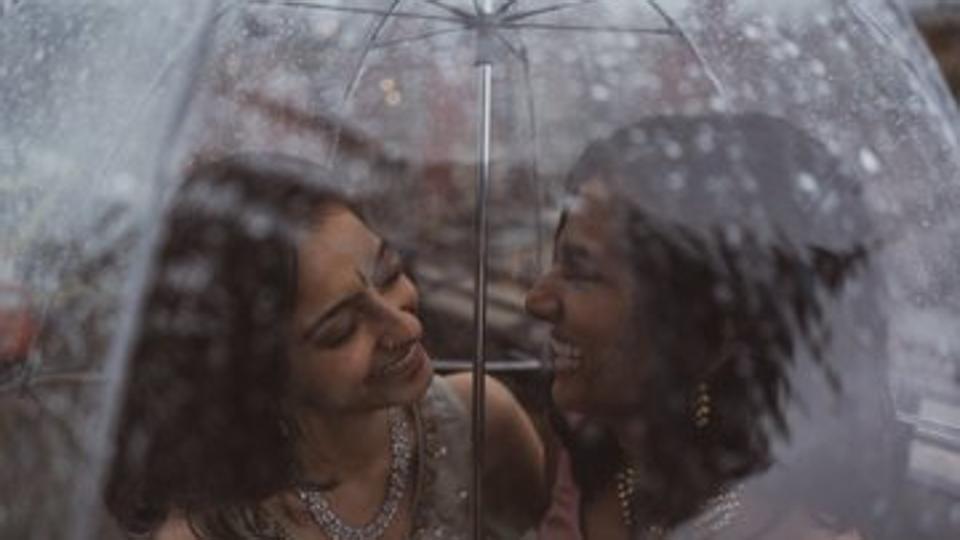 You may also like to read: Illustration Based On "Disconnecting Connection" Project Shows Harsh Reality Of Modern Times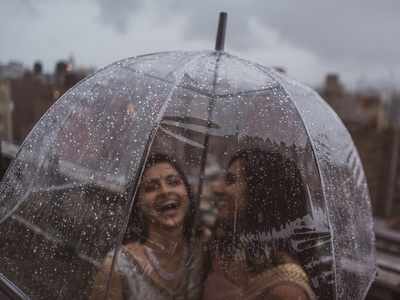 Their social media accounts are all enough to give you a perfect glimpse of their cute love story.
Considering the social circumstances on same-sex relationships in South Asia, we must say the two young girls took a really strong step for their love. Even the netizens accepted their love open-heartedly. Well! at the same time, we cannot ignore the bitter relations between India-Pakistan. Also, in both countries, the social situation is not very favorable for such unconventional couples. Hope thing will become better with time and people will soon start embracing love in its natural form.