This designer from France has magic in her hands as she crafts costumes using materials such as old books spine and parts of a violin. Most of her costumes exhibit the history of France like the Hommage à Arras as, a historic town of France and of course, the very finest of French fashion making all her costumes one of a kind. A fantasy brain is definitely behind all these costumes that she crafts, making it look so dreamy and classic.
More Info: Instagram / Sylvie Facon
Even the 'Beauty and the Beast' character, Belle the bookworm would have fallen in love with such costumes. She crafts this dress with spines pulled out from old books making it one of a kind.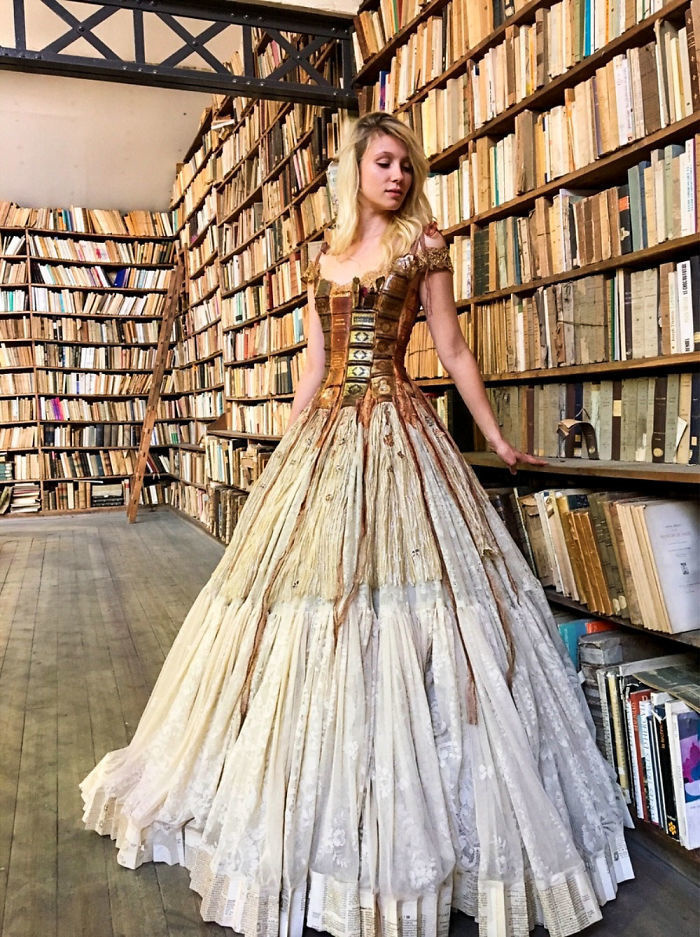 Sylvie went on to study everything related to book spines before she could get the perfect one for one of her costumes. Words do make a difference, as it has a lot to say and so does this dress, with the spines of the books acting like a corset for one of her best crafts.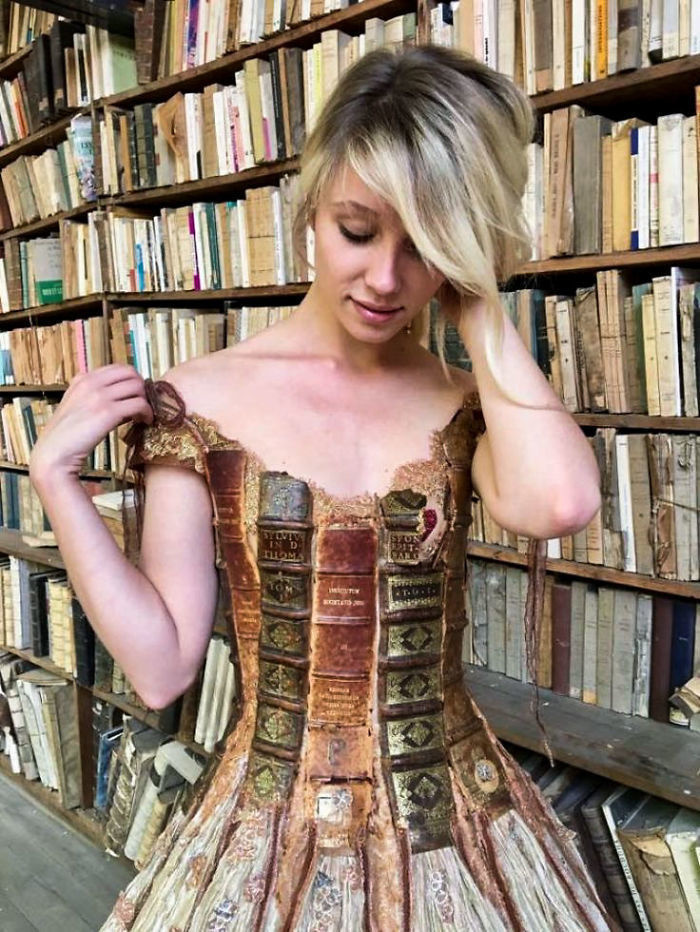 This dress with all the book spines and its pages took almost 250 hours to combine and blend it into one of a kind dress. A mixture of fashion and literature is always brilliant to be worn than read. So, go ahead and take a closer look and appreciate the craftsmanship.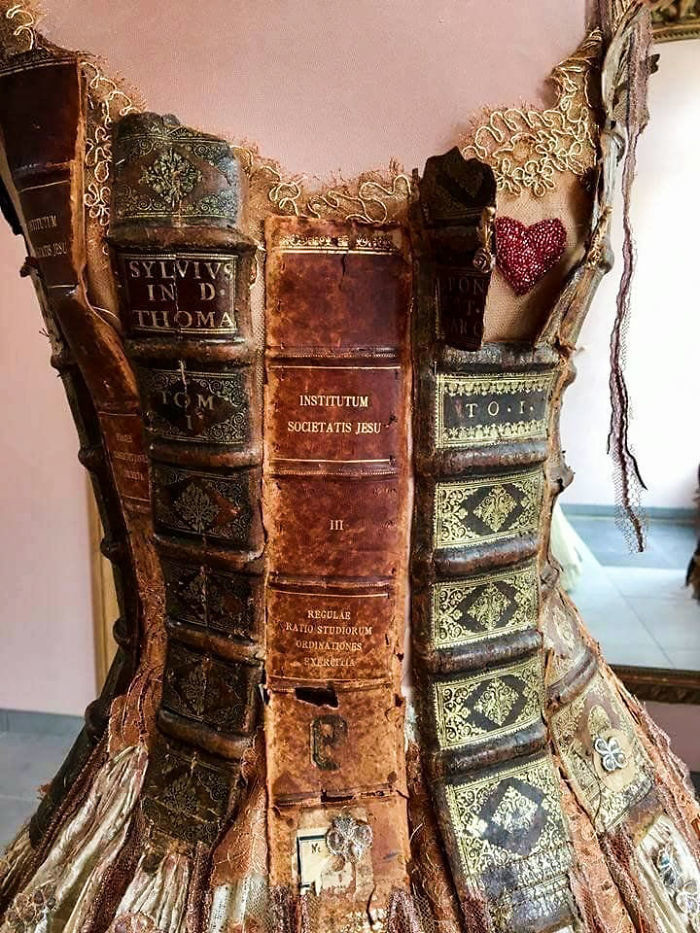 Read More: Man Perfectly Photoshopped Himself Into Kendall Jenner's Photographs
Right from the string at the back of the costume to every detail of the dress has been closely thought of by the designer. This is one of those costumes only a princess from one of those Disney movies would wear.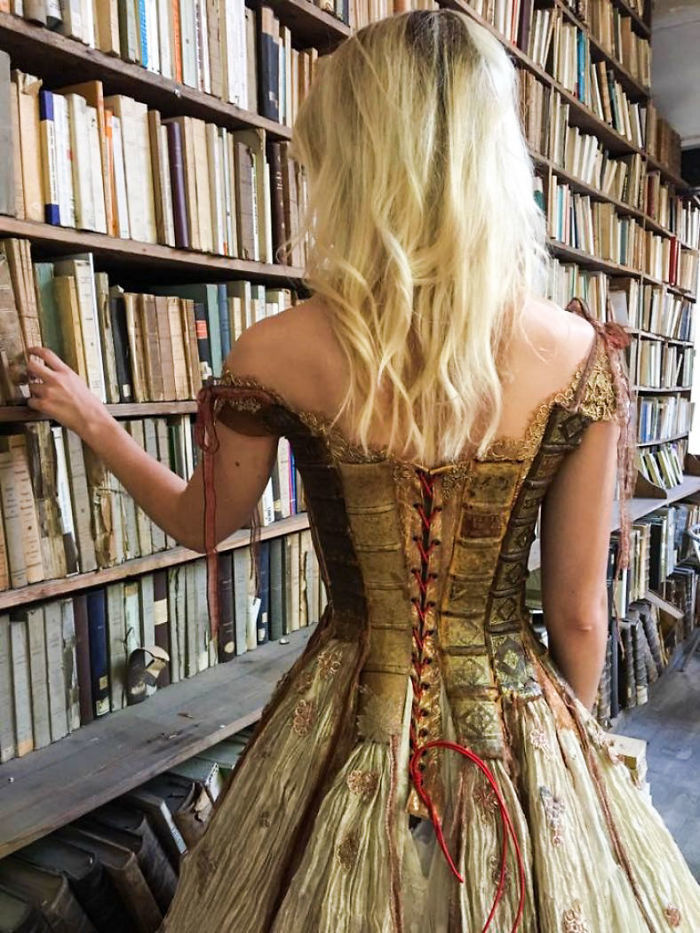 No designer has yet combined music with their costumes. Now, this designer from France did an extraordinary thing, by creating a musical gown using violins.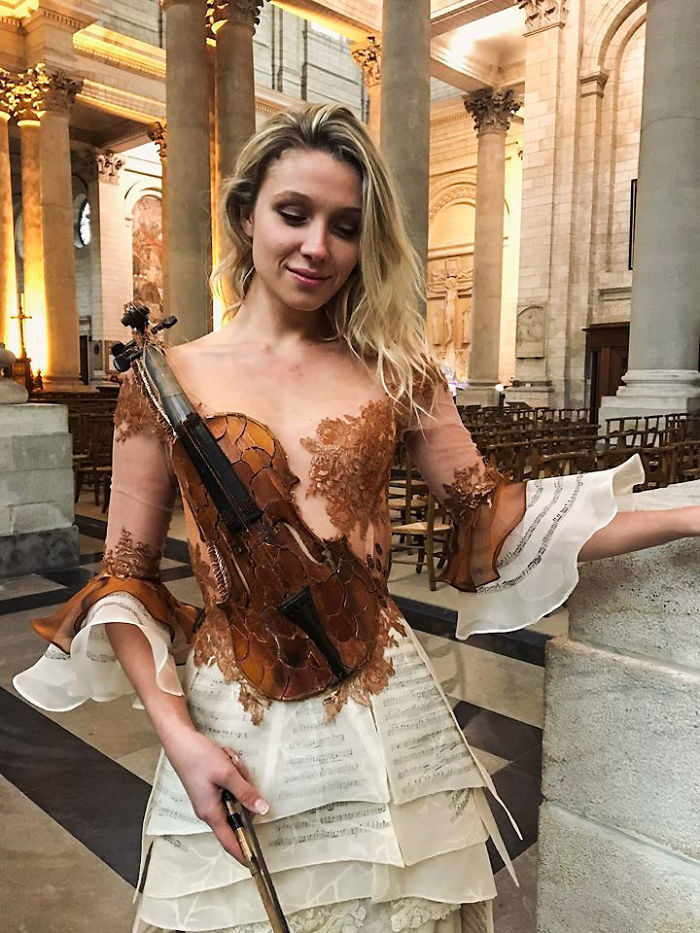 Notice the parts of a violin at the back of the dress, a bow that is sticking out and the sheet music beautifully mingled into the costume.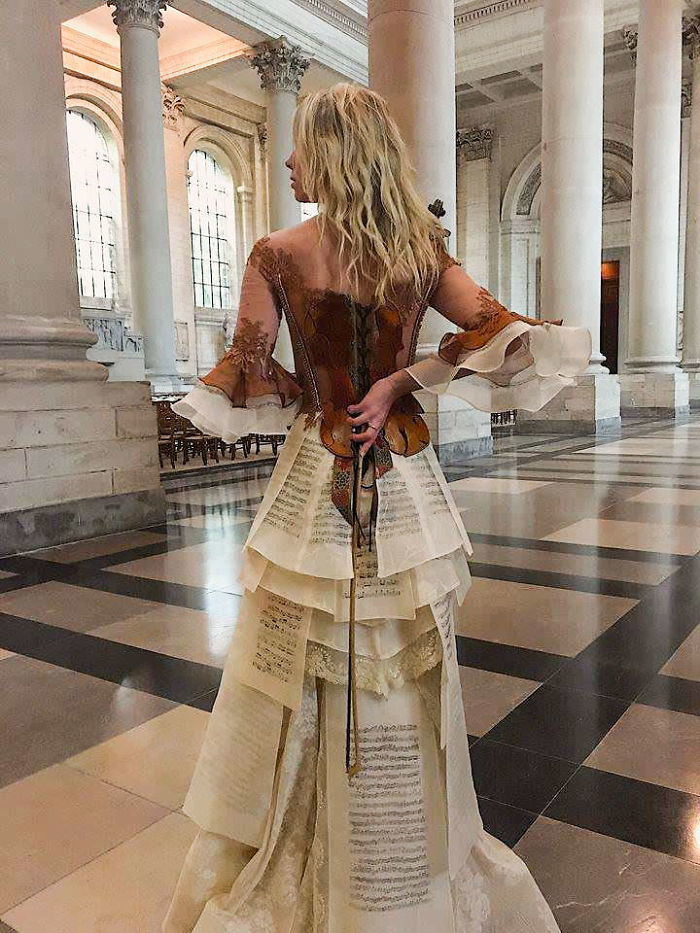 This is also one of her costumes that is gonna make a lot of uproar in the musical industry. The one who dons this will simply sway away to glory.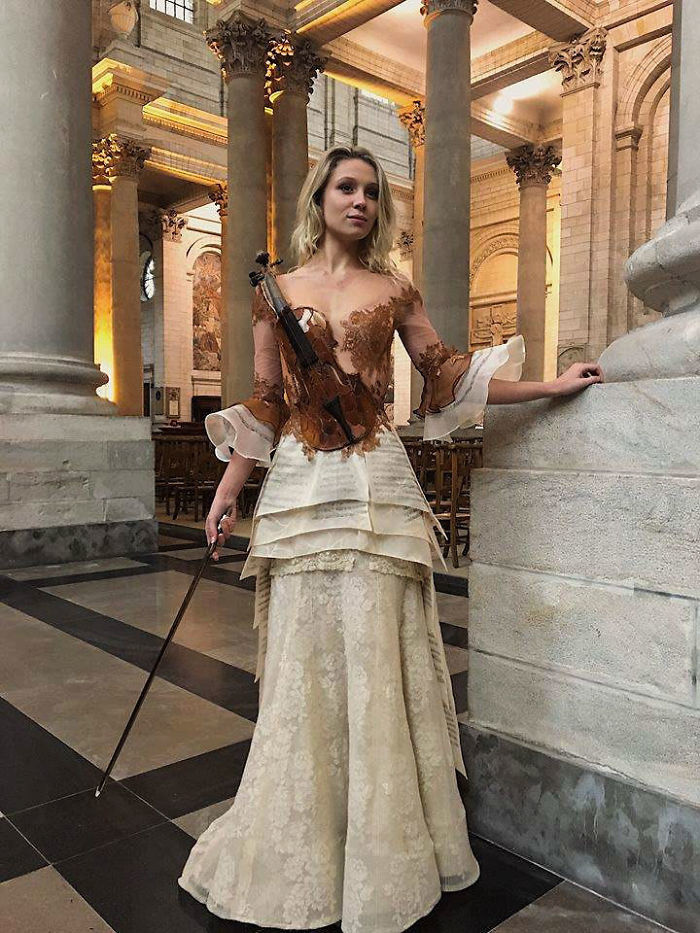 Now with all this one of a kind costumes, how can mother nature be ignored? Well, she made use of all the greenery that could be blended into this design.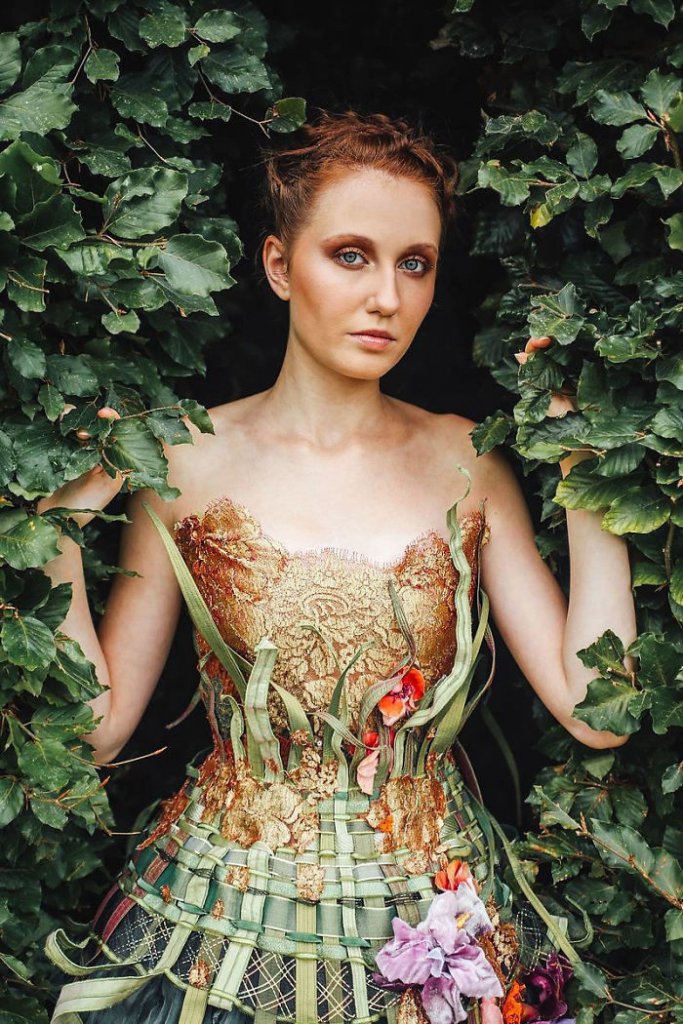 Maximum of her costumes designs are uplifted straight from a fairy tale, such as this knight dress reminding us of 'Sleeping Beauty.'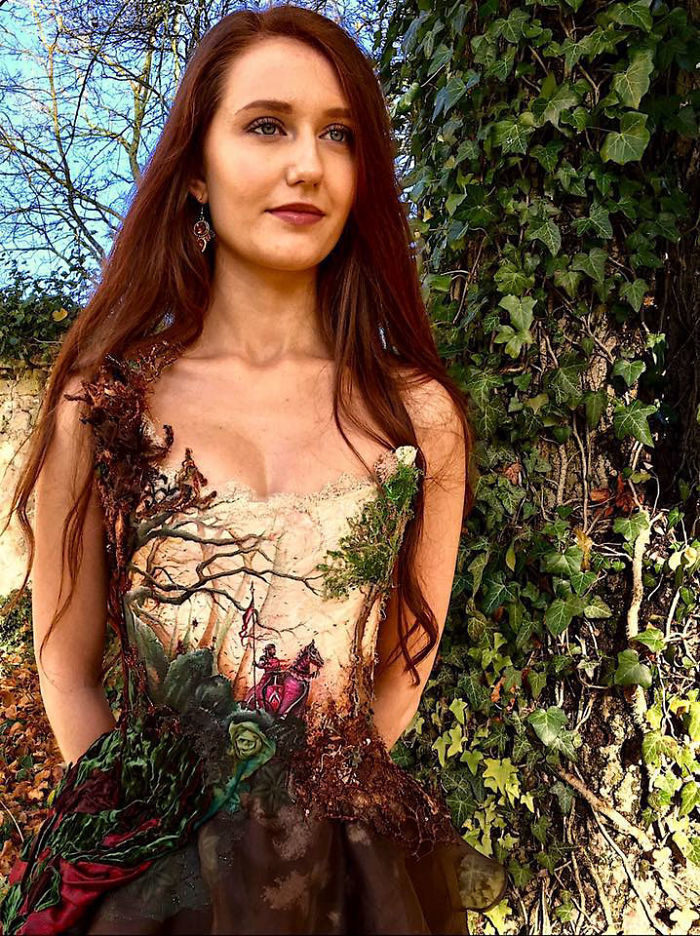 A very old town in France was not going to be missed by this designer, and without a thought included it in one of her costumes, paying homage to the historic town of Arras.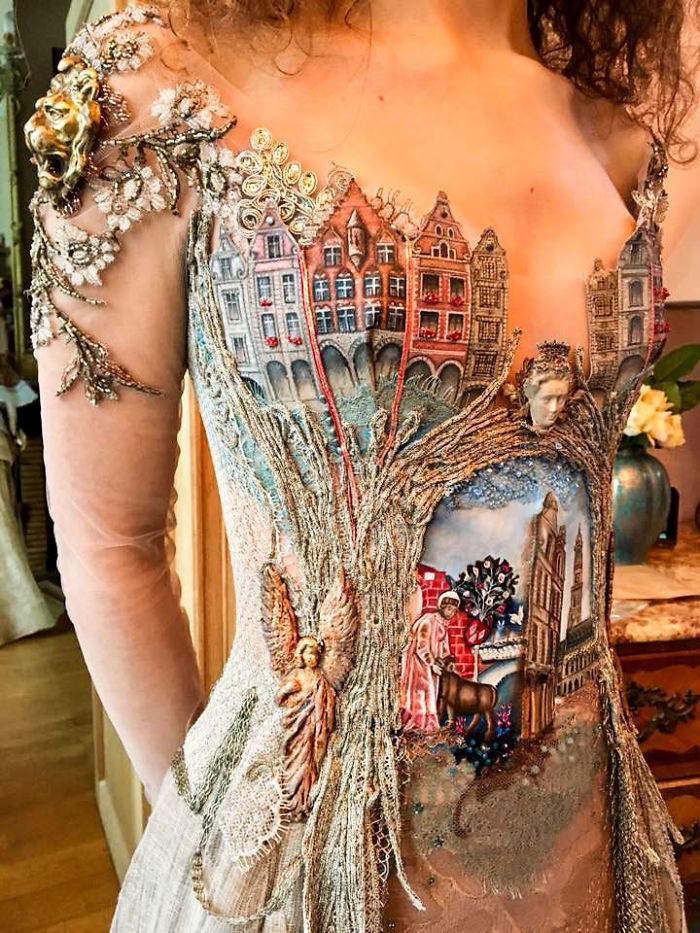 She simply leaves everyone stunned with her crafts in all her costumes, like this one displaying a castle, making her look like a princess.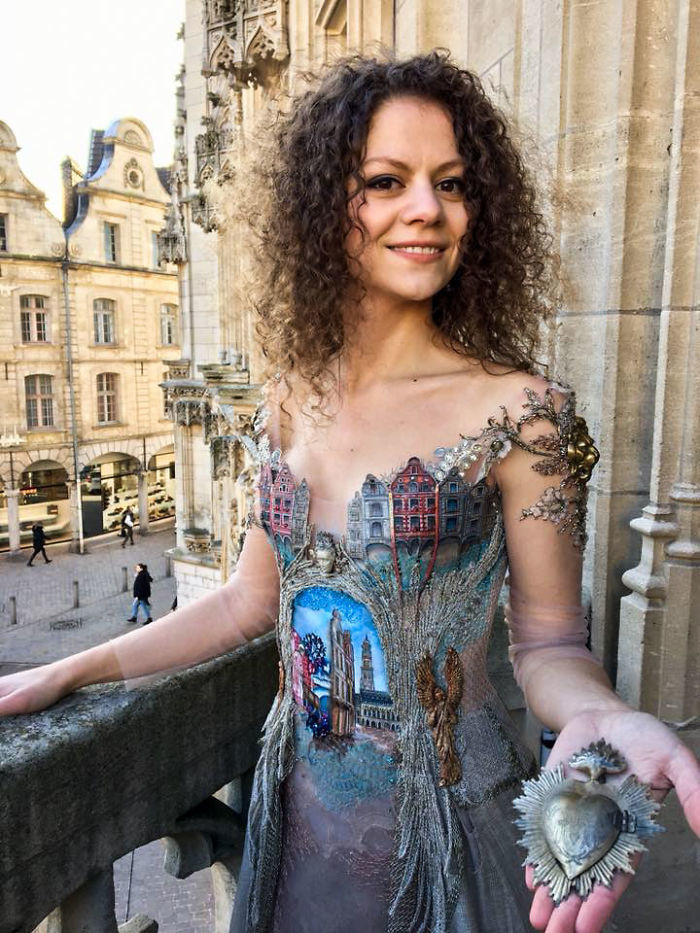 This designer already is carrying the town in her dress, making her and the town look more beautiful than the actual town of Arras behind her.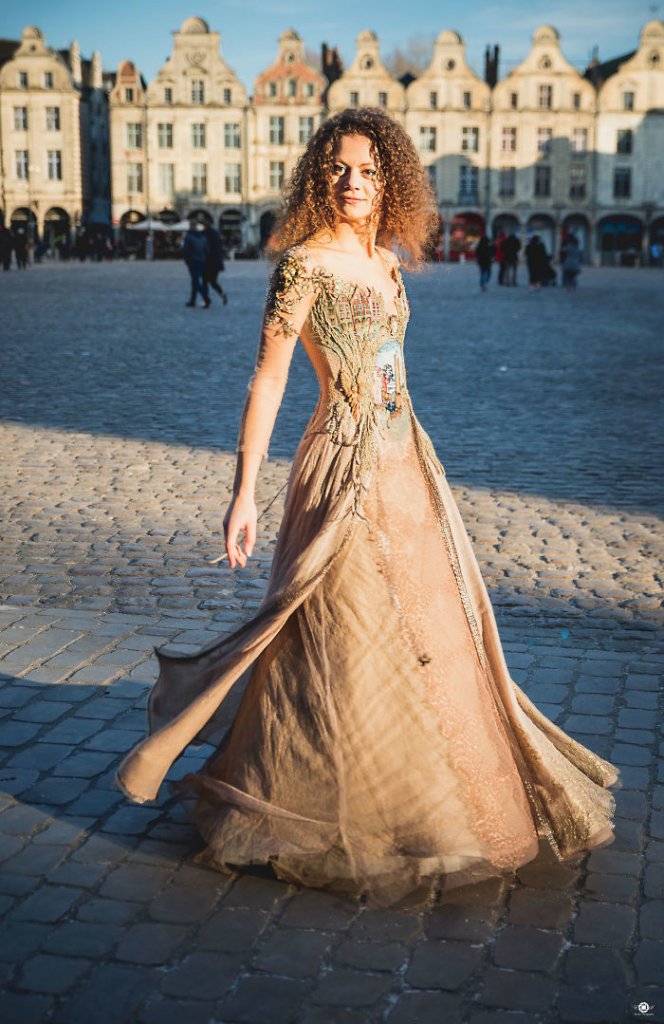 Here are some more of her crafts, that will simply have you stunned.