It is easy to blame your life for each and everything bad that has happened to you, but the moment you collect all your zeal to fight against those problems that is the day when you find yourself. Some people suffer from physical disability whereas some from a mental disability. The person sitting next to you might appear alright but it can be a case that he/she might be fighting some mental battles. Some are physically disabled whereas many are mentally, but all that matters is the zeal. Read this story of Nurasamawati Mahmud, a disable girl who uses her tongue to use a smartphone and laptop.
Must Read– Aquaman Superstar Jason Momoa Crashed a Random Couple's wedding in Hawai With His Trident!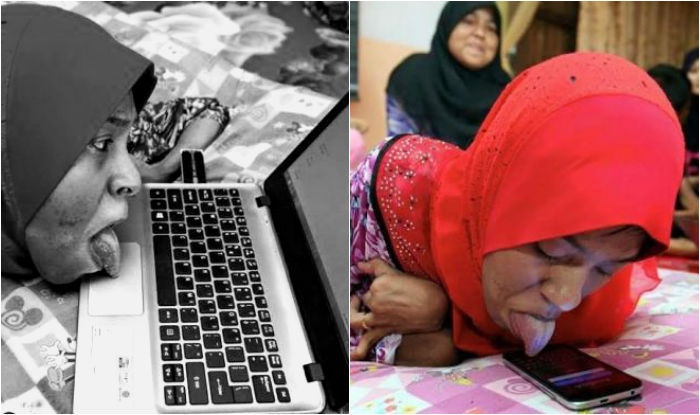 Nurasamawati Mahmud is fighting the battle of life very bravely. Despite being disabled she has the zeal to cross each and every limitation of her life. Nurasamawati was born with deformed hands and legs. Due to this, she has never been able to use her limbs for any purpose. She is 33-years old and is living with her parents. Being a strong girl she is fighting her disability and has learned to use a smartphone and laptop with her tongue. She has started promoting her family business on social media with the help of smartphone and laptop and has helped her family sell around 4000 bottles of soy and chilly sauce.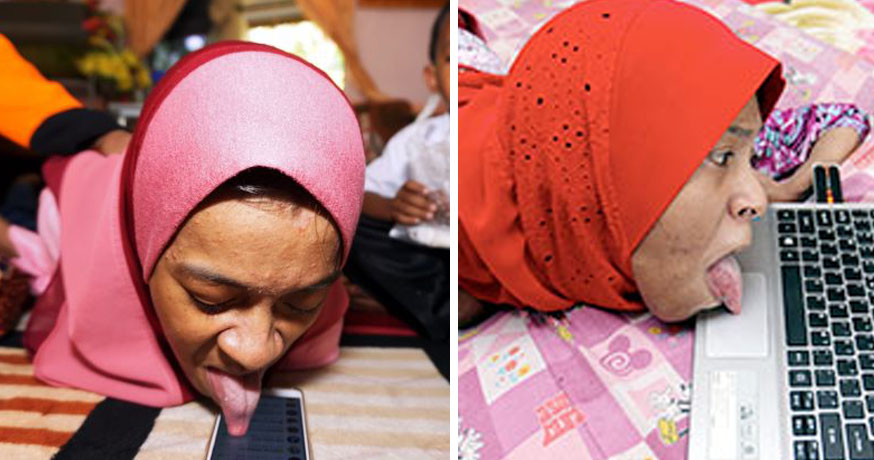 She uses her tongue to type messages, make calls and to access the internet. Her parents shared that she herself learned how to use smartphone and laptop, and now she uses it to read whatever she likes on the internet. She has made around 100 friends on Facebook and she uses the devices and the medium in the right manner.
She has made their family business 'Mahmudah' really popular on social media and where her family wasn't able to do much business before, now earns great profit from their business. She has used social media to bring in results for her family, and she has done all this using her tongue.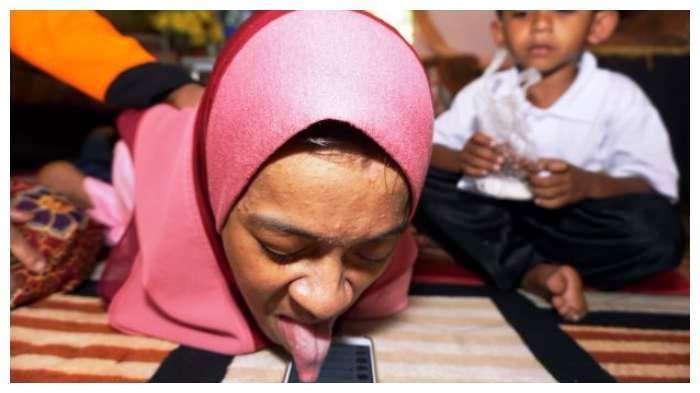 Nurasamawati Mahmud's parents shared that she had never been to a traditional school yet she manages to solve all the problems her siblings come up with. She reads and researches a topic unless it is totally clear to her and then she teaches it to her siblings. Her parents shared that they are proud to have a daughter like her.
People like us curse life after a breakup, on the other hand, there are disabled  people like Nurasamawati Mahmud who find hope in the odds!