Sure, we all have seen the fairy tale Rapunzel and just like the animated Disney princess, we all grew up with a dream to look the best among the rest. At the same time, we can bet that none of you heard "Rapunzel, let down her hair," righ? Similarly, we have got you the story of an Indian teen who has become our Real Life Rapunzel by having the longest hair in the world.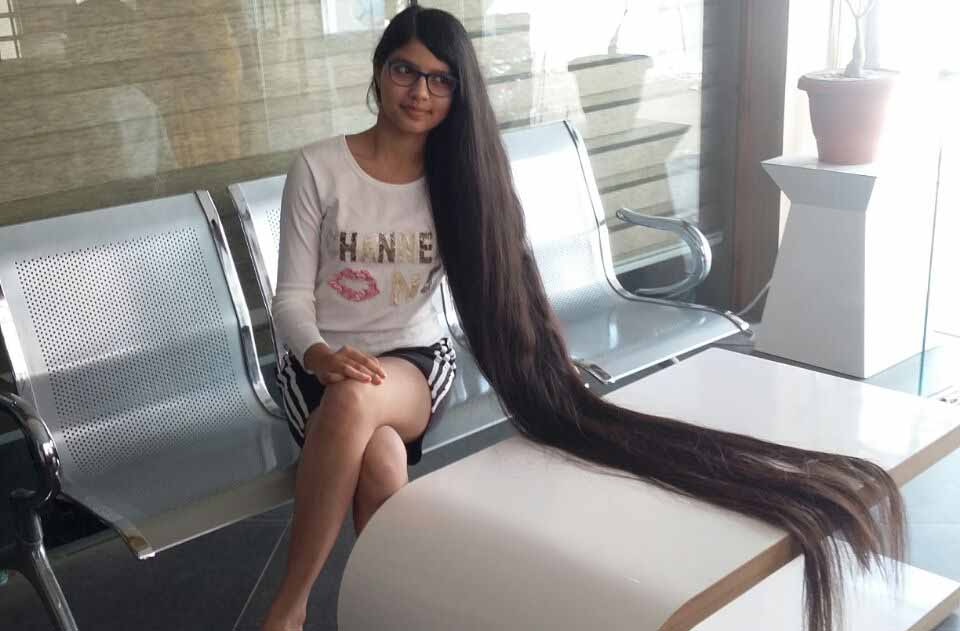 We are talking about the 16-year-old Nilanshi Patel from Gujrat, India. And this teen girl has a Guinness World Record for having the longest hair.
You may also like to read: People Who Are Breaking The Internet With Their Amazing Hair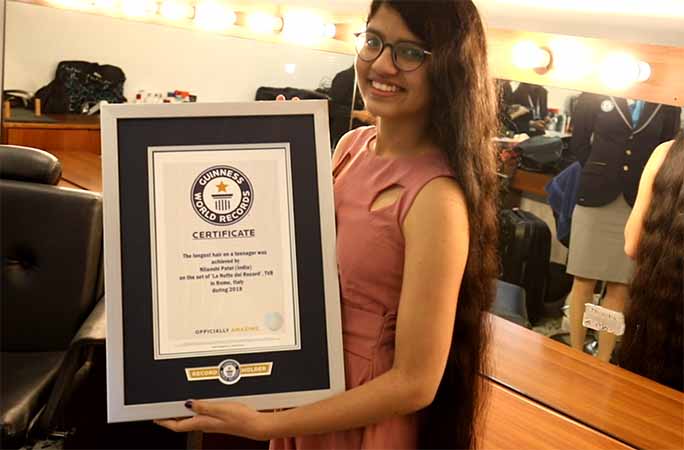 Her hair measures to 5 ft 7 inches to be exact, means 170.5 cm.
The girl didn't take a haircut for the last 10 years. According to her she started growing her hair when she was six. When she was asked about 'what motivated her to grow her hair so long?', she revealed that she had a very terrible experience with her hairdresser which lead her to a decision to not cut her hair ever again.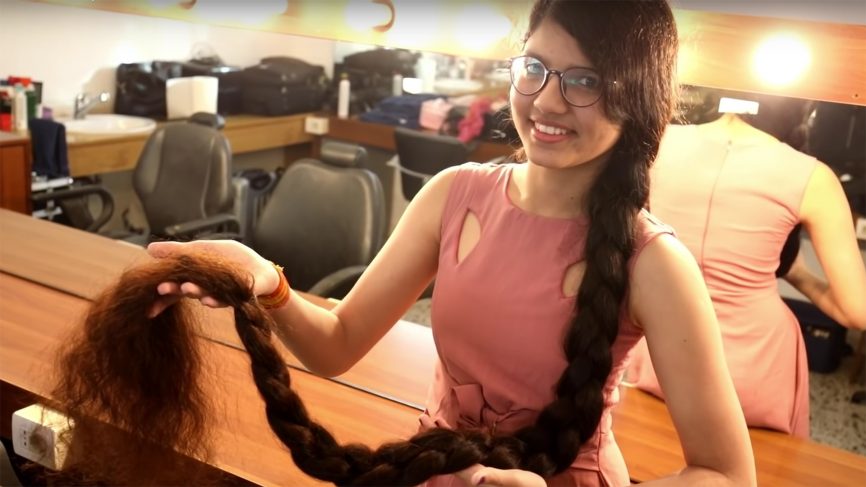 "I got my hair cut, a really bad haircut. So, then I decided that I won't cut my hair. I decided that when I was six and have not cut it since."
Well! maintaining such long hair is not at all easy. It takes an hour to comb her hair, it is her mother who helps her to do so.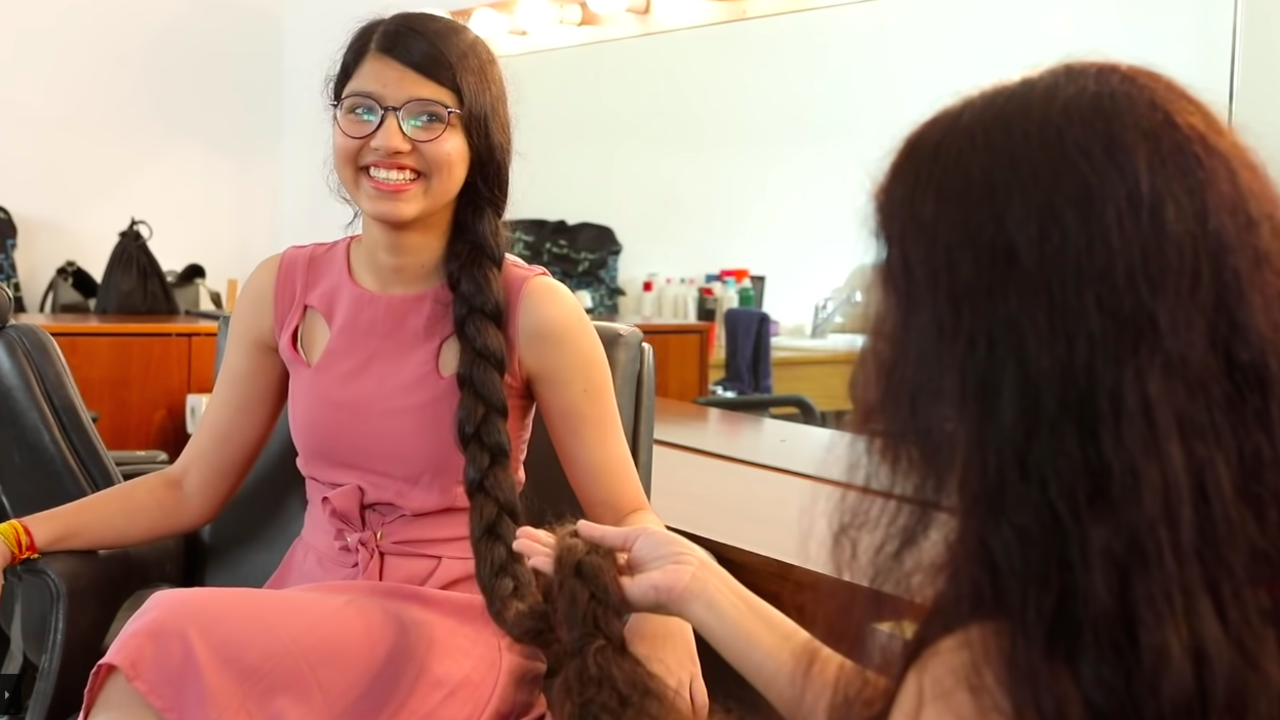 During her interviews, Nilianshi, the girl with the longest hair, was asked about the difficulties and challenges that she faces while maintaining her long hair. She then revealed that her hair is not a big challenge for her. "People think that I face so many problems with my hair, but I don't face any problems, I do sports and all the things with my hair. It's a lucky charm for me!" said our real life Rapunzel.
You may also like to read: Amazing Body Transformation Of 24-Year-Old Girl Who Ate Non Stop For Two Years
"I style it is as a long braid or as a bun on the top of my head. When I am going to an occasion, or when I am playing table tennis, I bun my hair on my head so that it is comfortable for me," she added.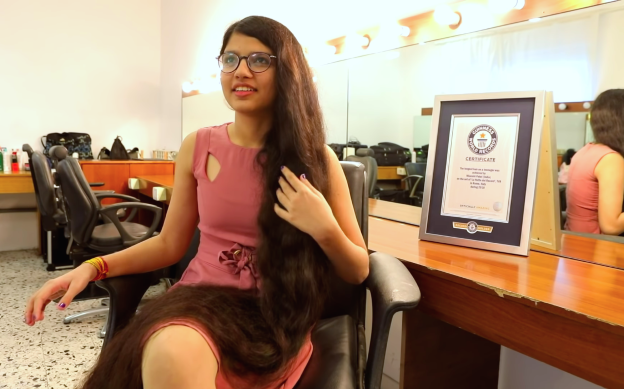 "I feel very excited and I feel very happy and it is a big victory for me to be a world record and to set it on record," said the teen girl while talking about her feeling as a Guinness Book Record holder of longest hair.
Many congratulations to our real life Rapunzel! Have a look at Nilanshi's video posted on the official YouTube channel of Guinness World Records.