Creating art is not a simple task; it requires a lot of patience, skills, and temperament. One of the few things that I learned as an artist is – to create a perfect art, you will have to give anything and everything. Recently, while scrolling through my Instagram feed, I encountered a beautiful page where a Japanese mother posts her creation of miniature art inspired straight from the 18th Century. I know many of you have seen miniature art before, but I am sure you might not have seen anything like this.
Kiyomi, who is also a Japanese mother of two, wakes up as early as 4 am to spend some time with her art. Many artists had shown the complexity of creating miniature furnitures and how tough it is to create one, but when you look at Kiyomi's art, you are bound to be speechless because the details are just too good to ignore. Her art includes several things ranging from cabinets and chairs; haberdashery items including spools of thread, sewing scissors, and vintage sewing machines to little shoes and hats displayed in a tiny clothes store. All these things are perfect for someone who is looking to complete their dollhouse or add some special art to decorate their house.
More Info: Kiyomi Instagram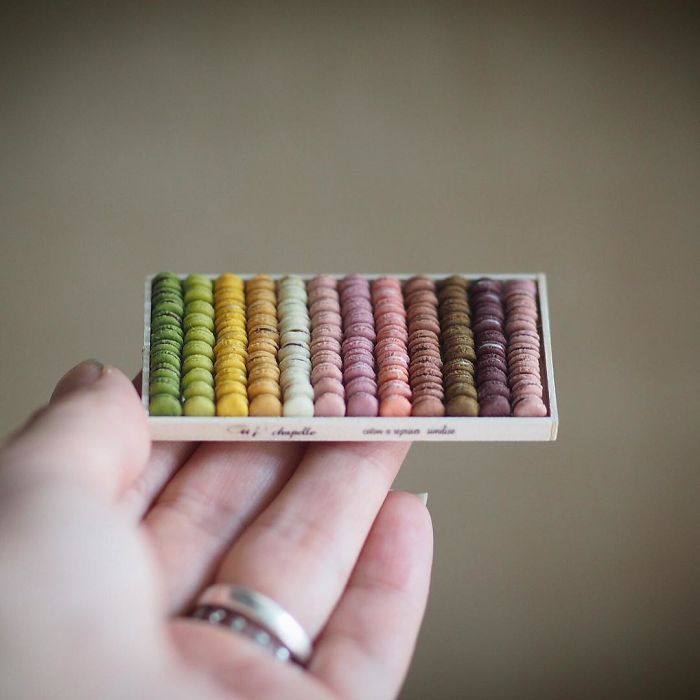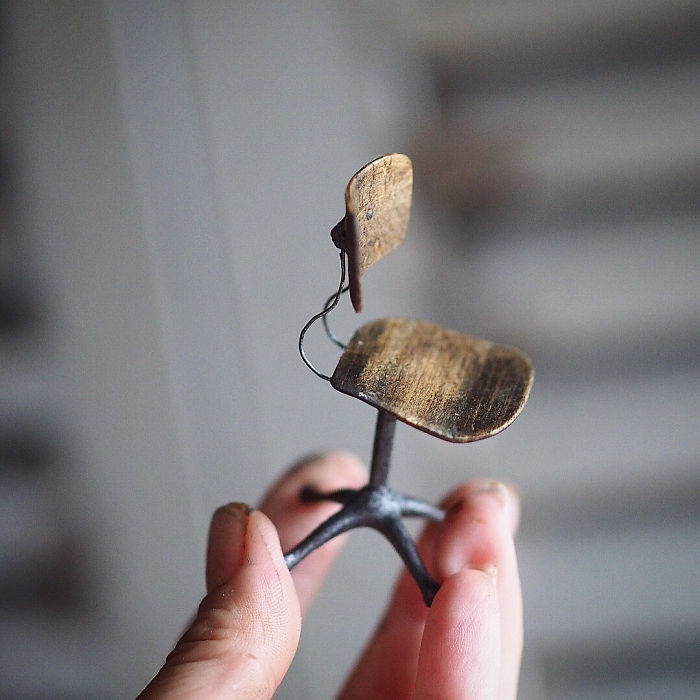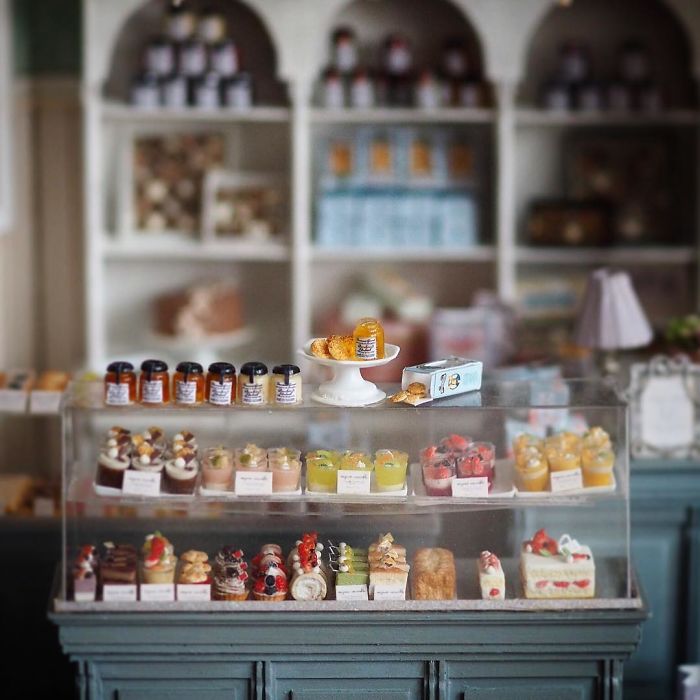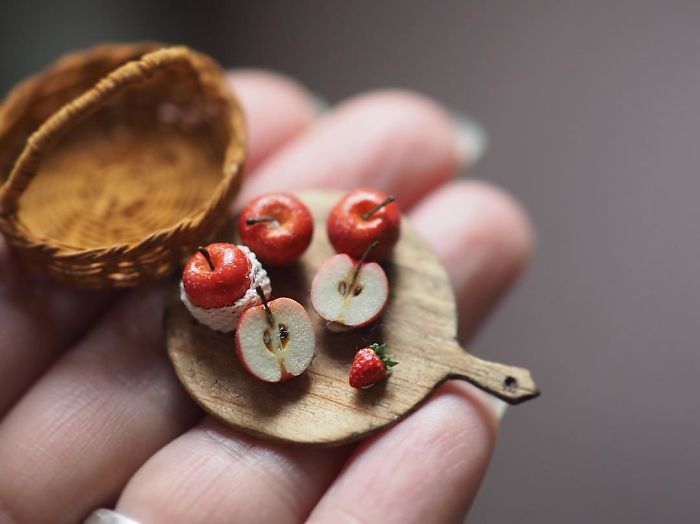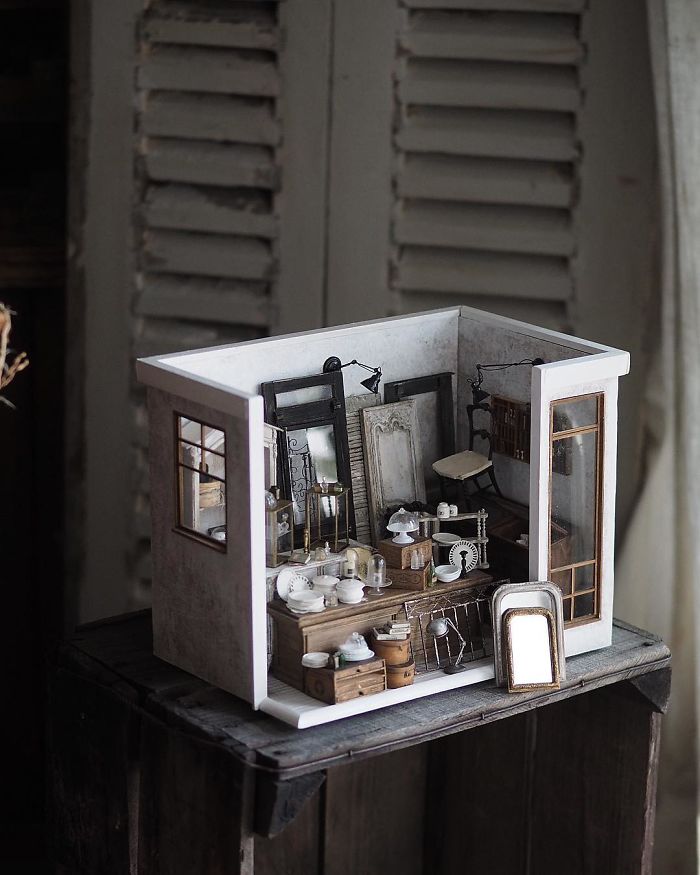 Known as the Japanese mother who creates miniature arts, Kiyomi has gathered a lot of fans from all across the world. She has built her own website to showcase the dollhouse miniatures she creates and also an Instagram account with over 98K followers.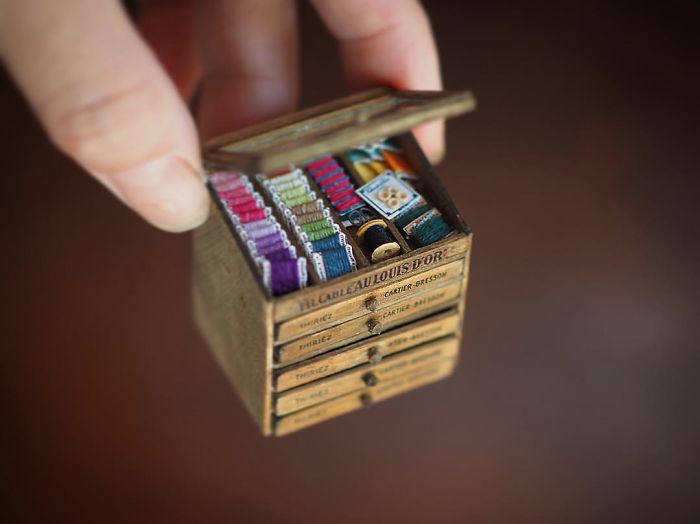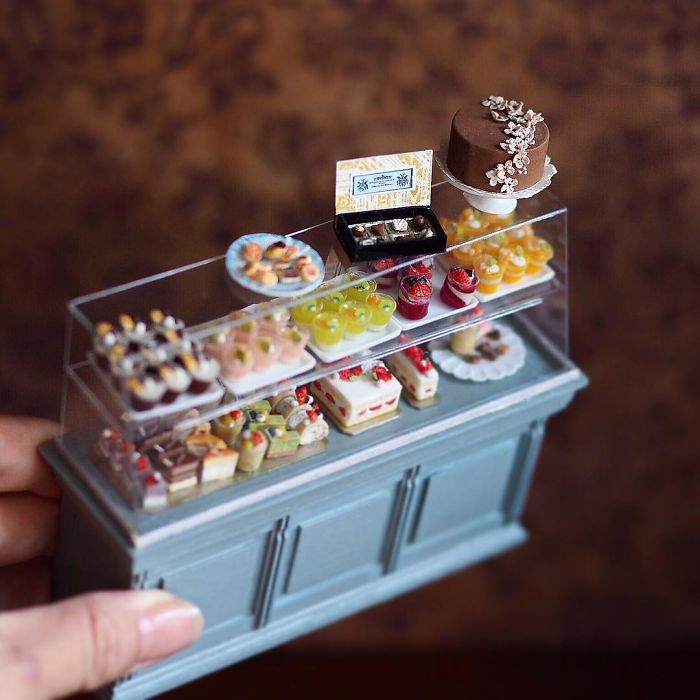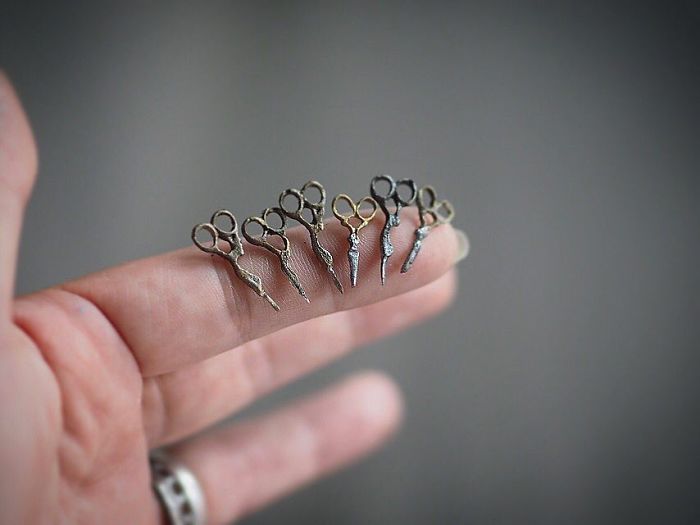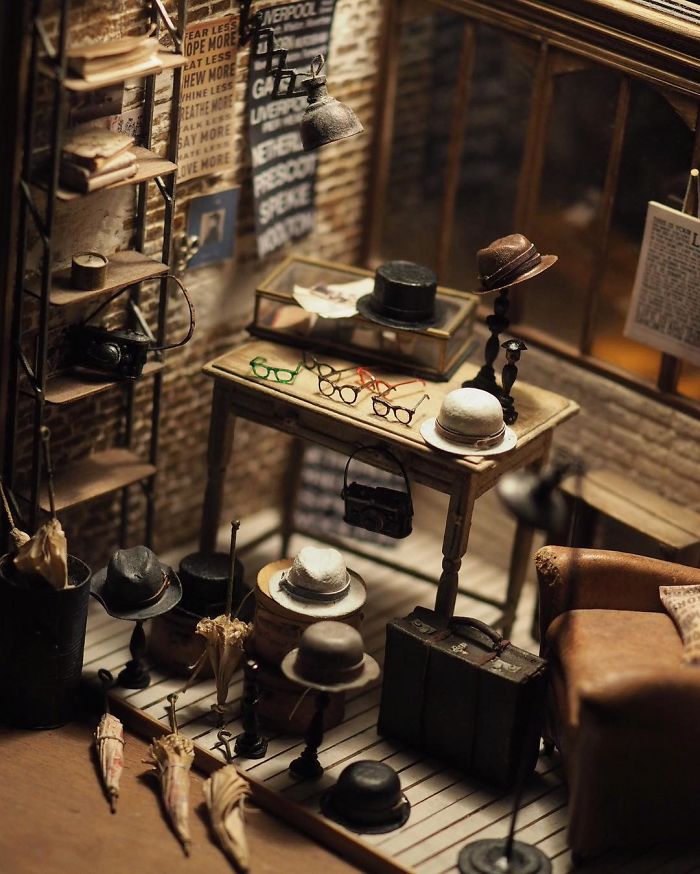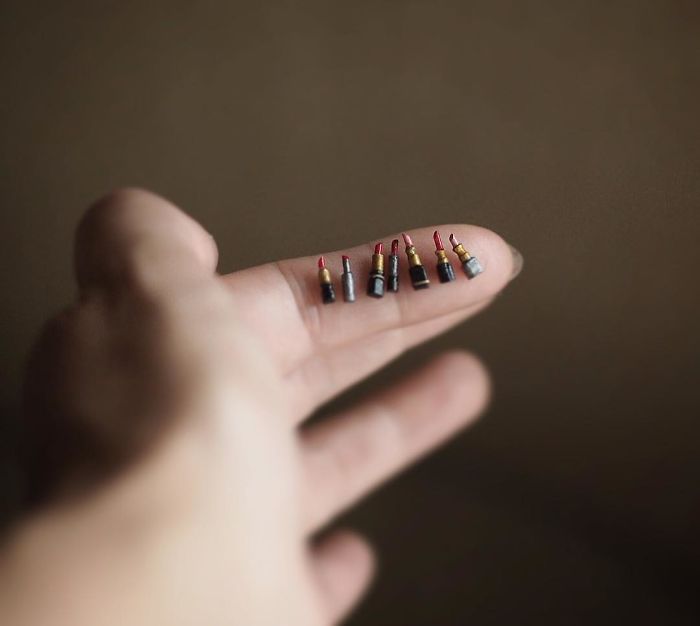 The fascinating thing about the art of the Japanese mother is tiny details. She has created almost everything that was found during the industrial era of the 18th Century.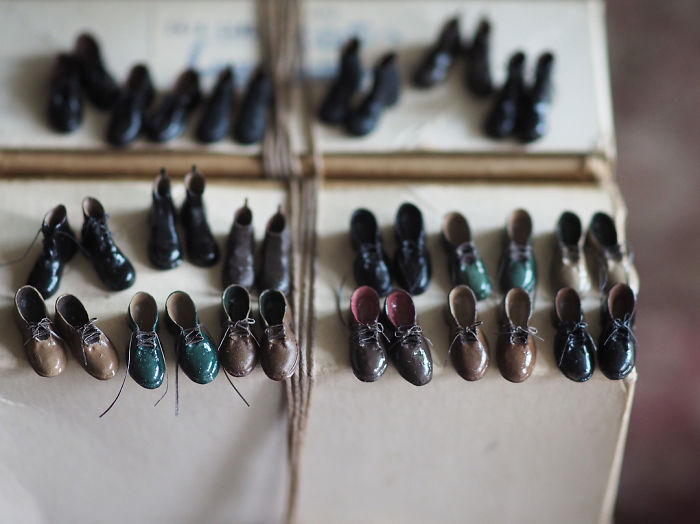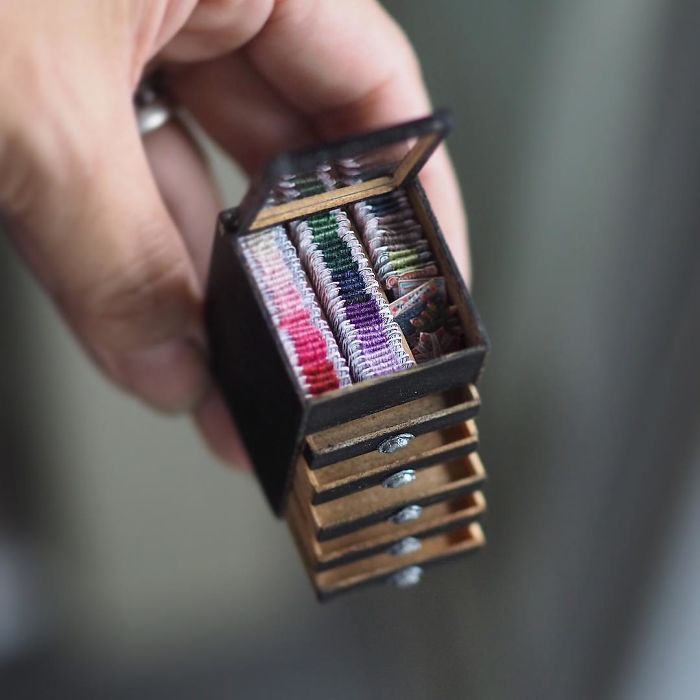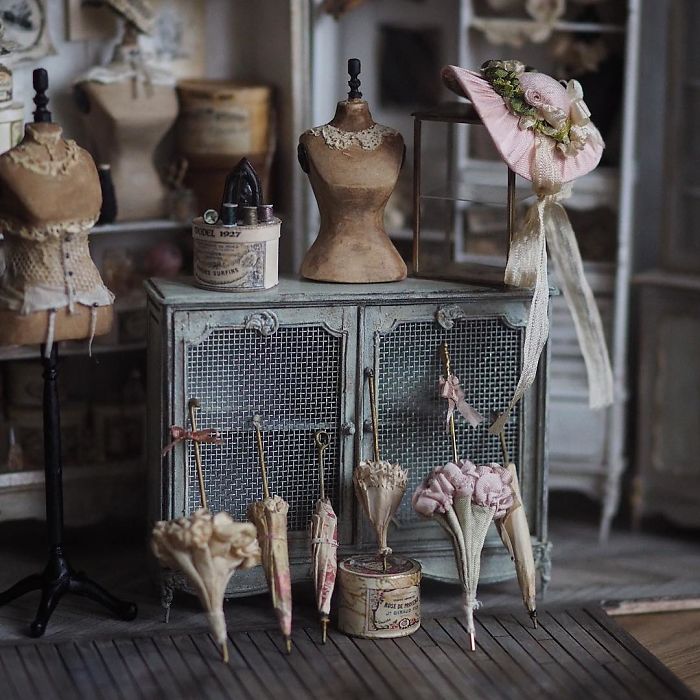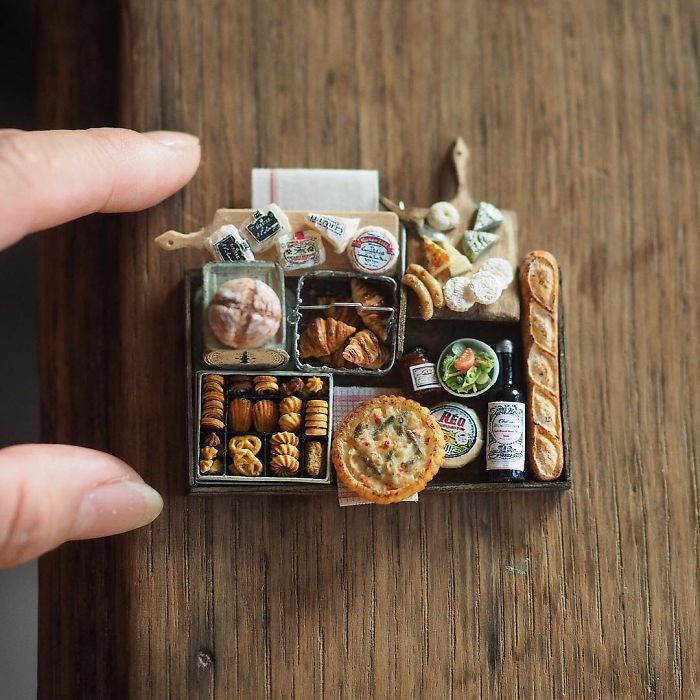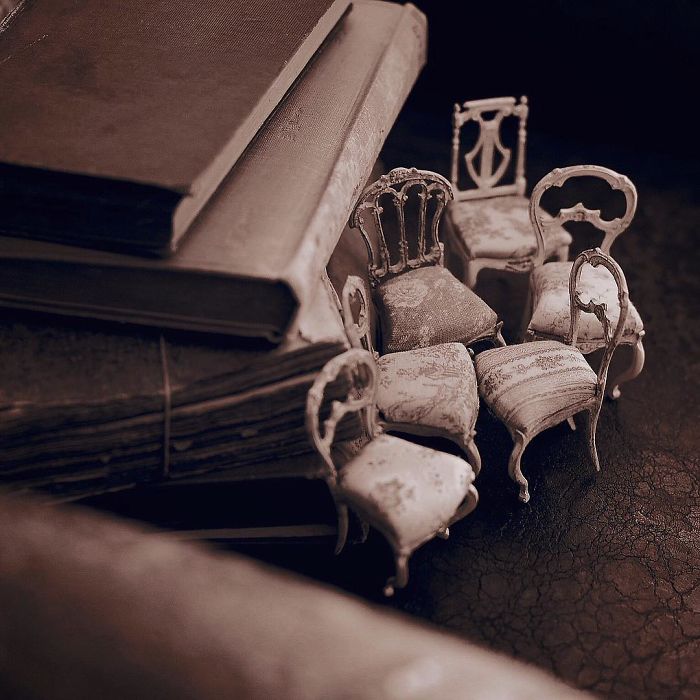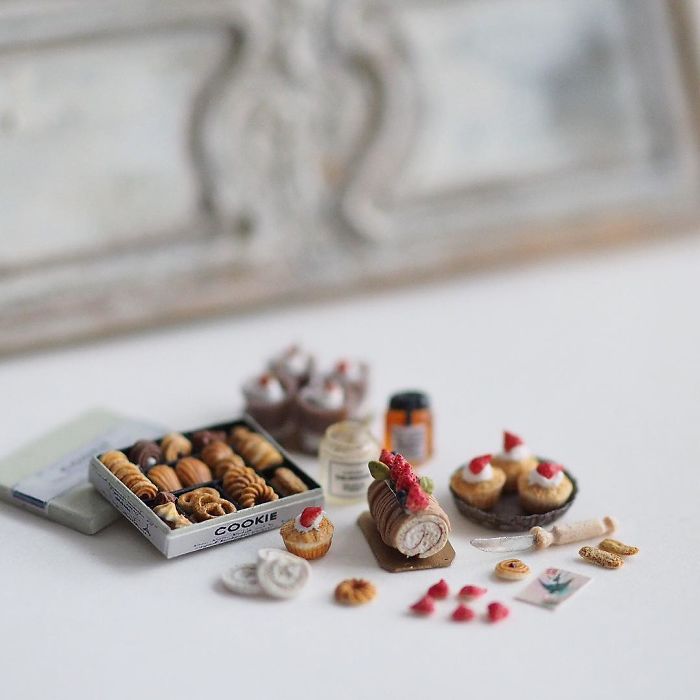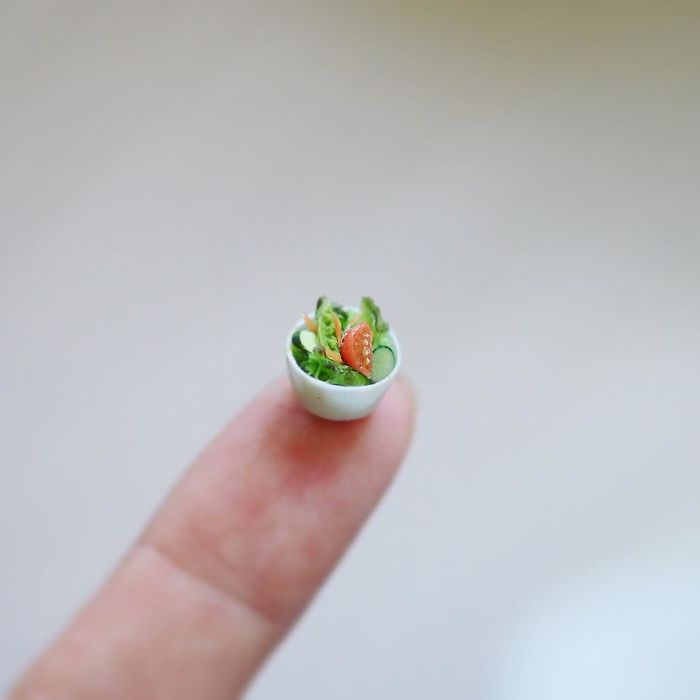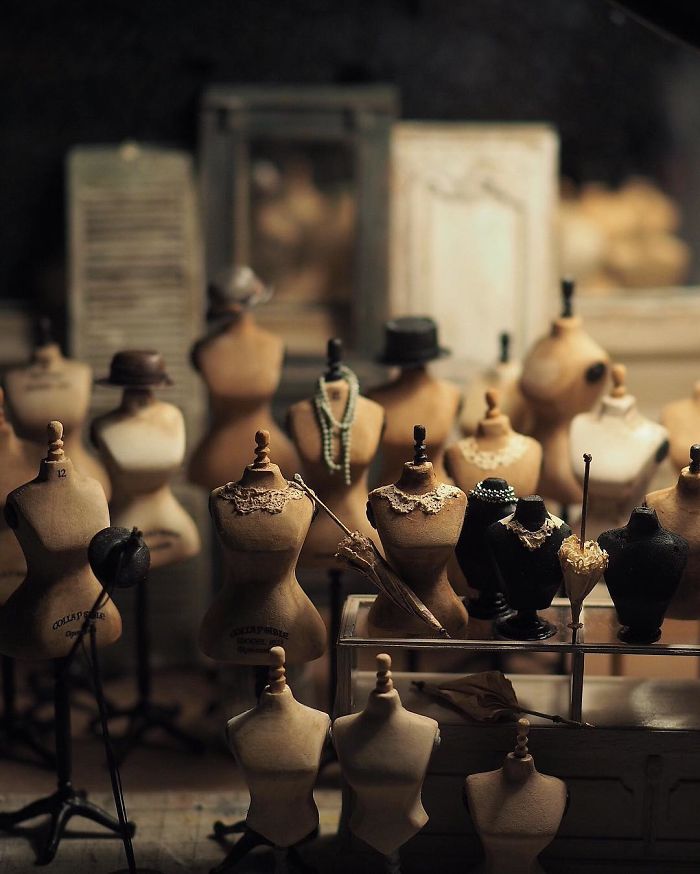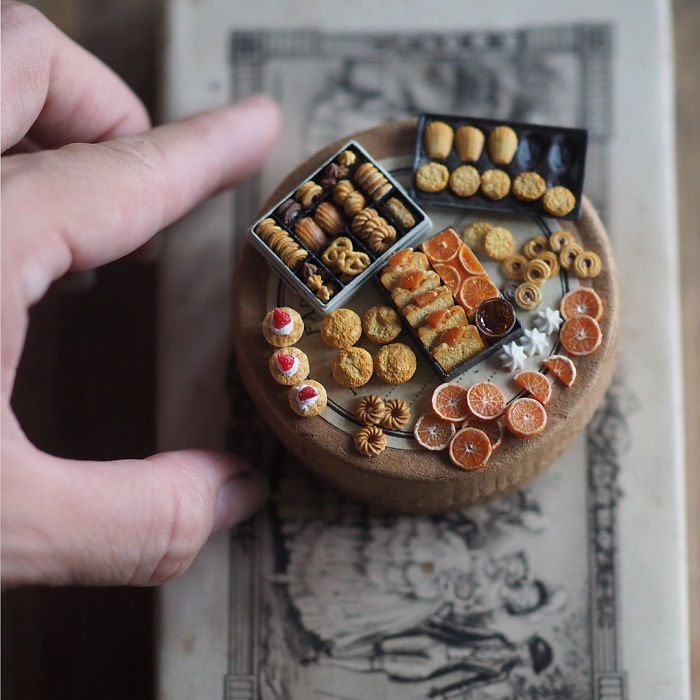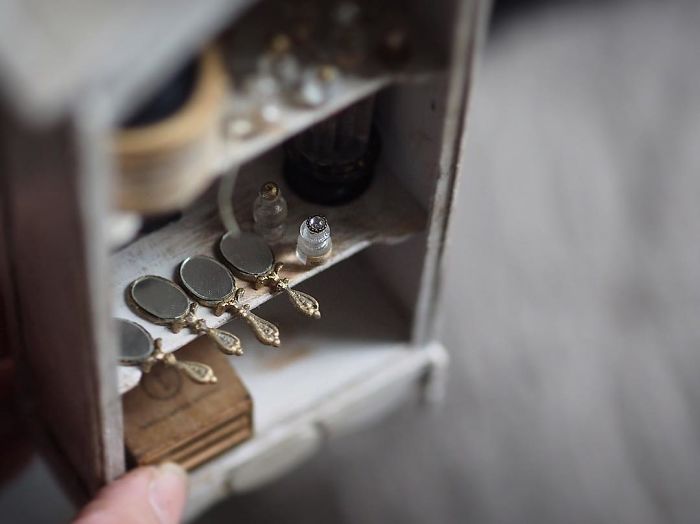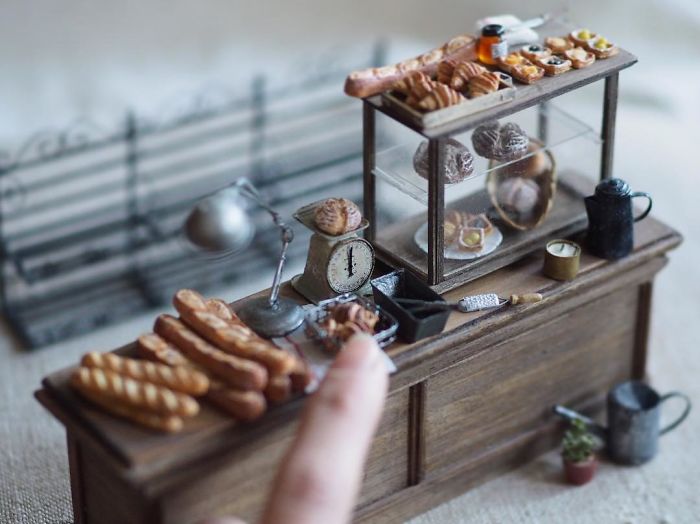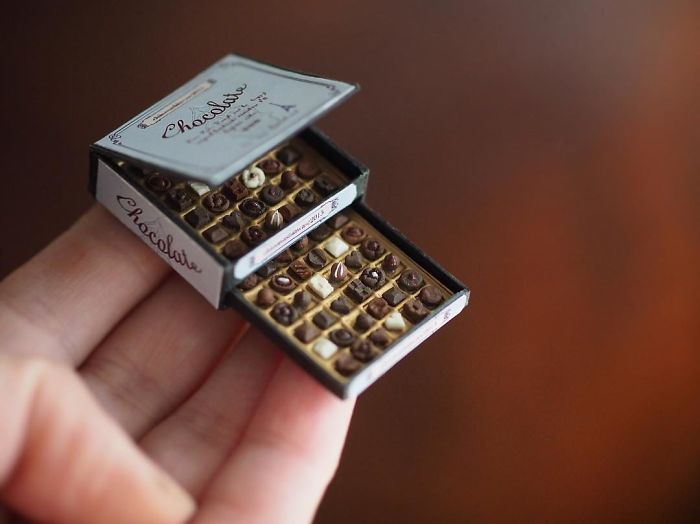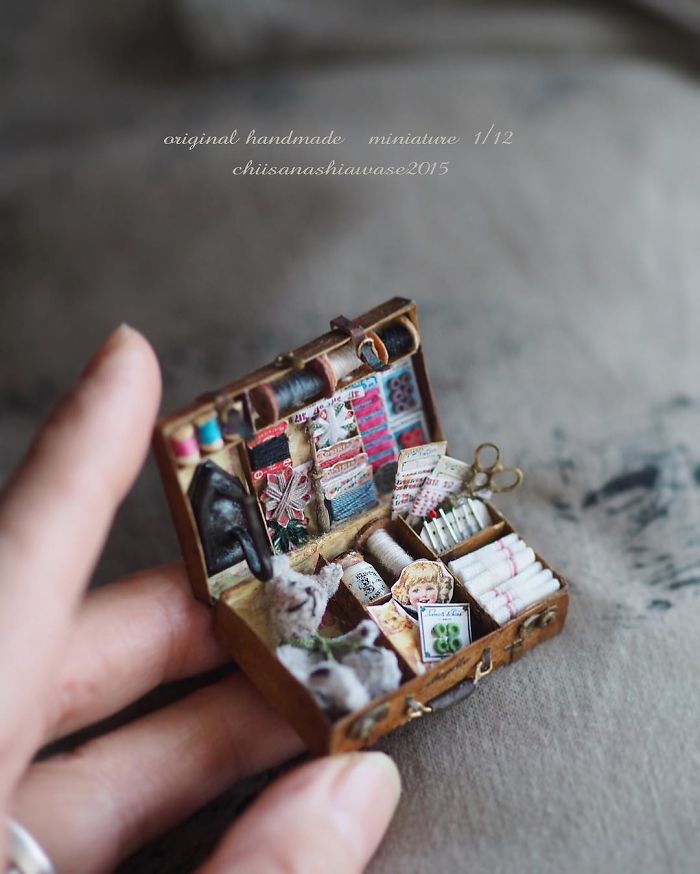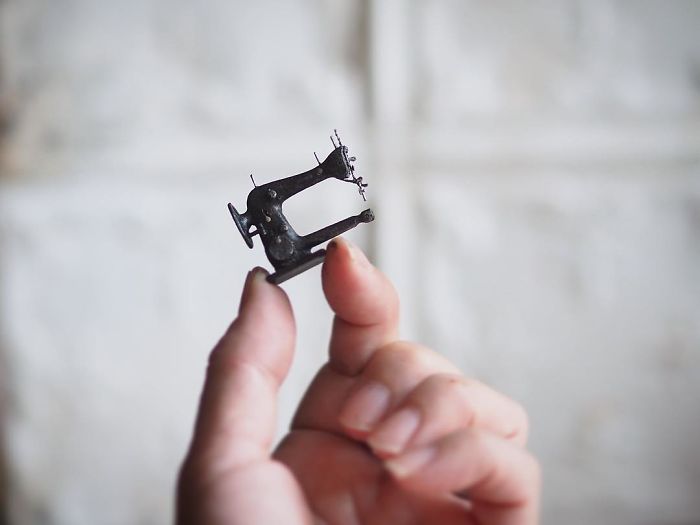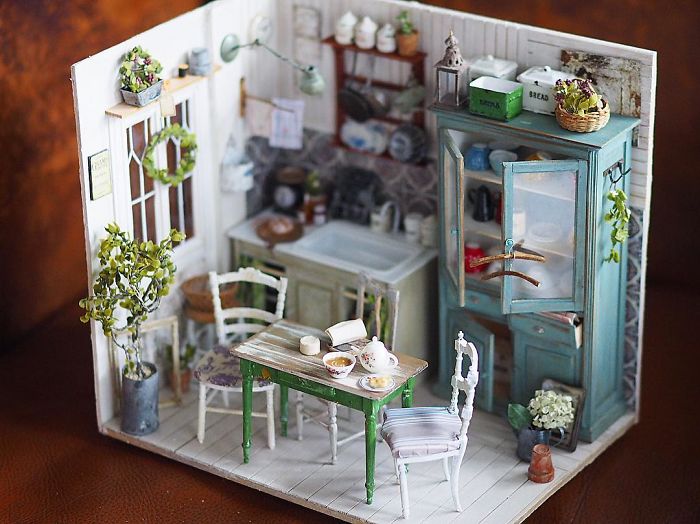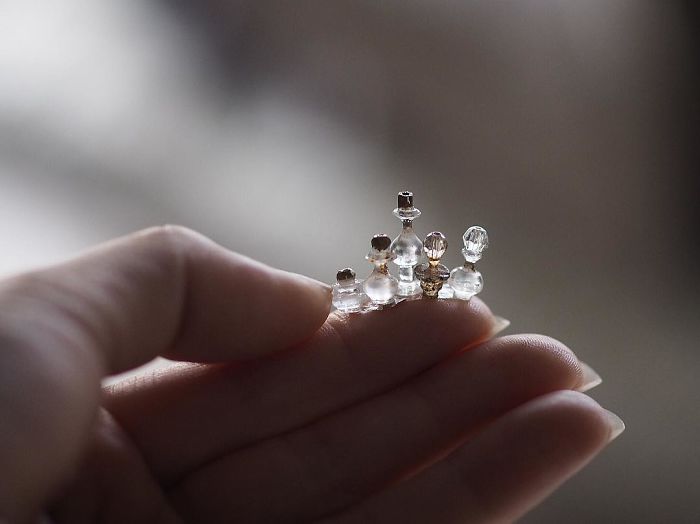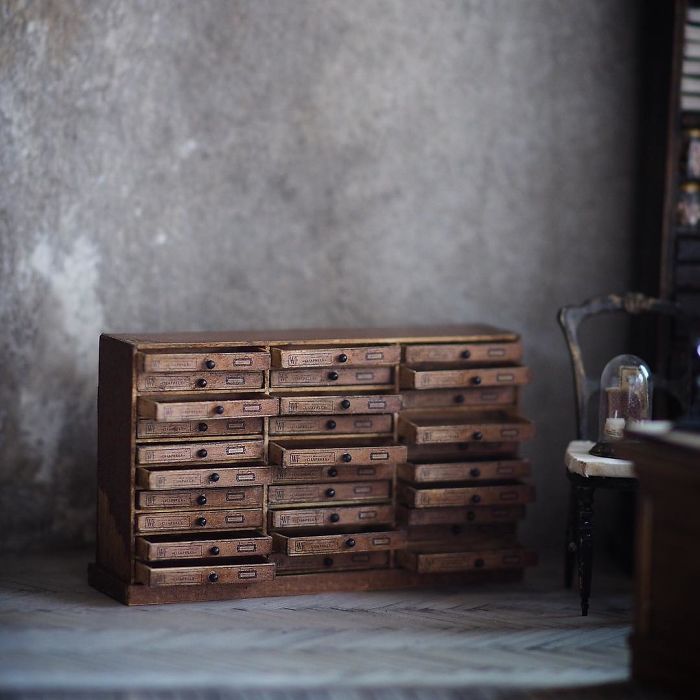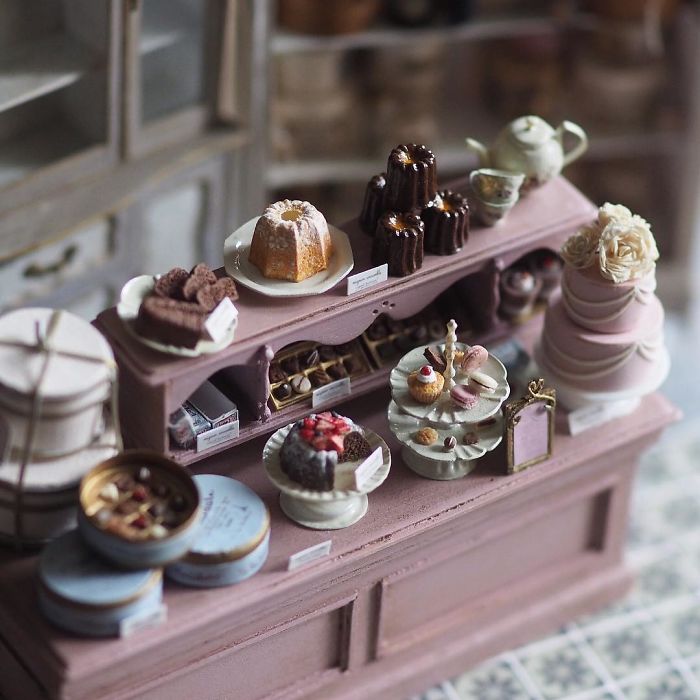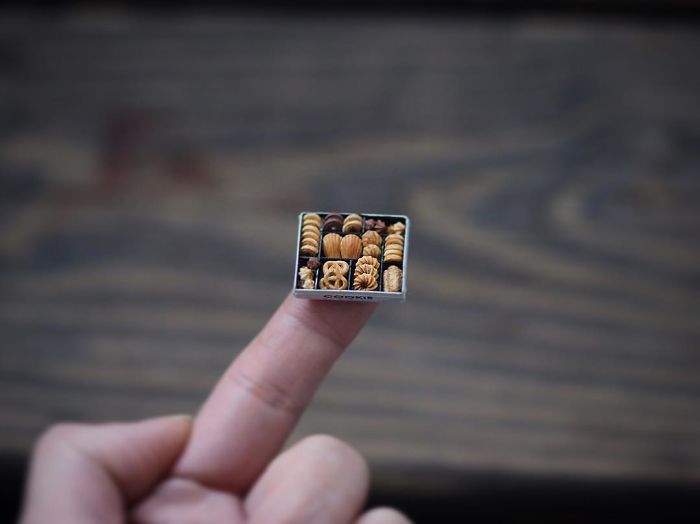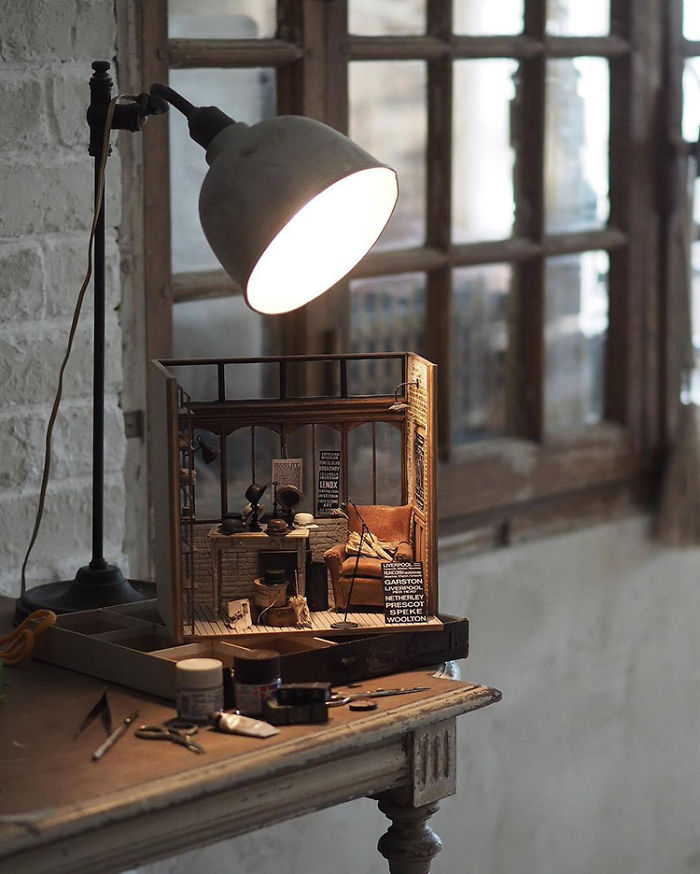 Also read: Meet The Chinese Woman Who Can Transform Herself Into Anyone She Wants
If you want to check all of Kiyomi's creation and miniature furnitures then do visit her website and Instagram. She has some unbelievable things there.