Don't judge a book by its cover; it is what's on the inside that counts. Some objects might look different from outside but it possesses hidden surprises inside it which can be beyond your imagination. With their external looks they seemed perfectly ordinary but when those objects got broken or they were opened up, some interesting and unique gems were discovered. Here, we have bought the images of such broken objects which will blow your mind when you see inside it.
Read More  17 Game Of Thrones Characters With Their Real Life Partners
Scroll down and get to know about such broken objects with hidden surprises!
1. Billiard balls inside this bowling ball.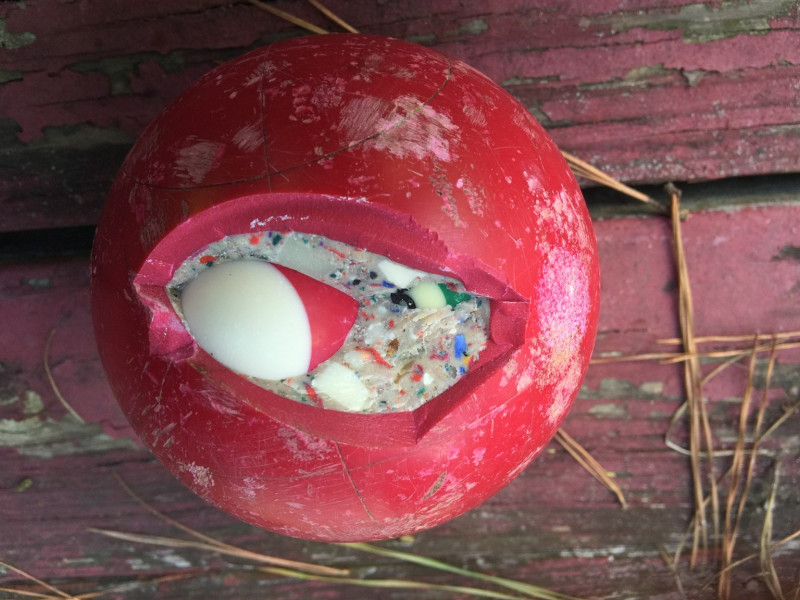 via
2. This one is for a natural hold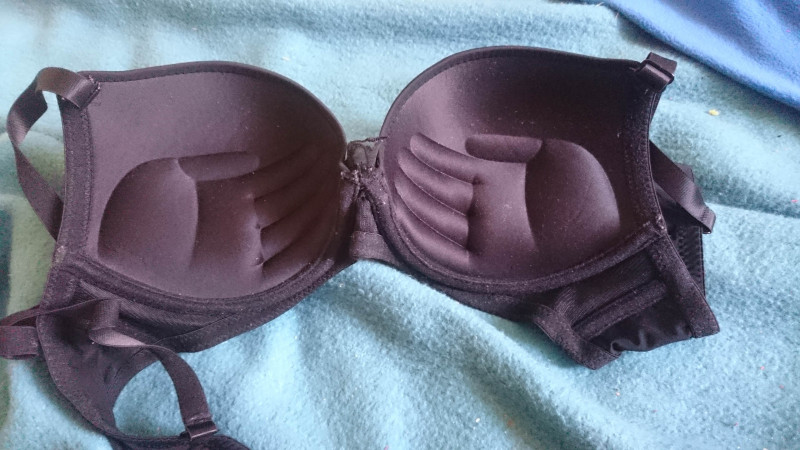 via
3. A sad-faced cactus was revealed after the dog destroyed the cuddly toy.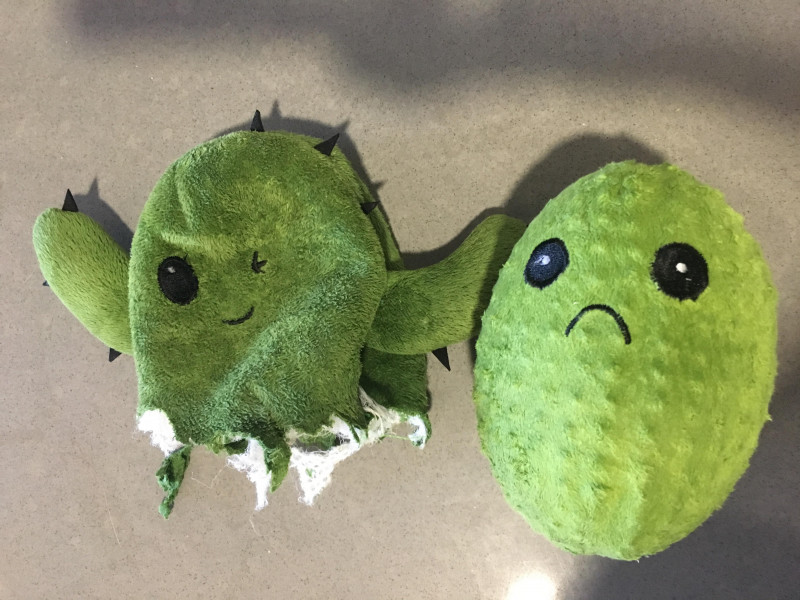 via
4.Bracelet with a measuring tape. Yeah!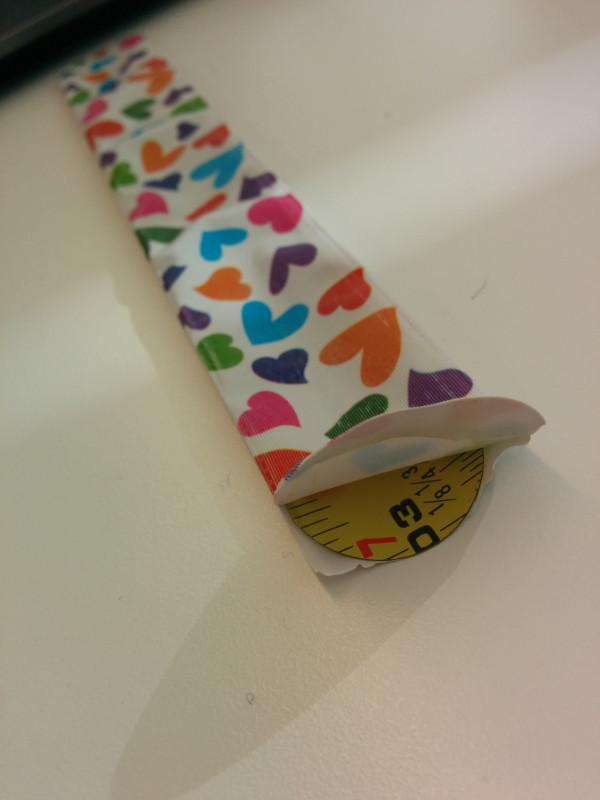 via
5.Want a ruler in your laptop. Yes, for some reason this laptop comes with a ruler.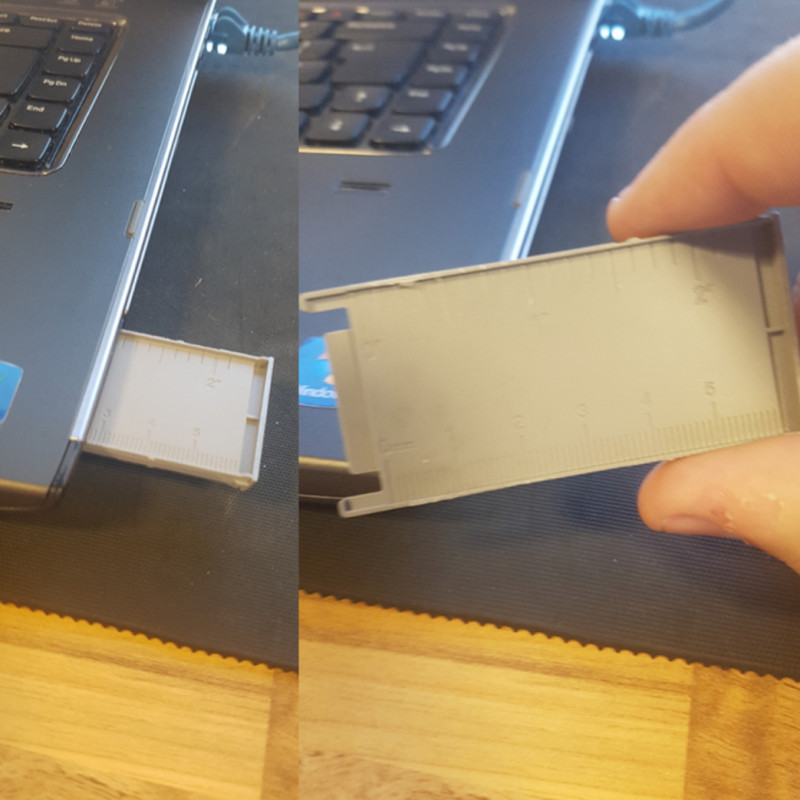 via
6. See this unique decoration item! Golf balls were used as a decoration piece in a department store rather than actual chocolate.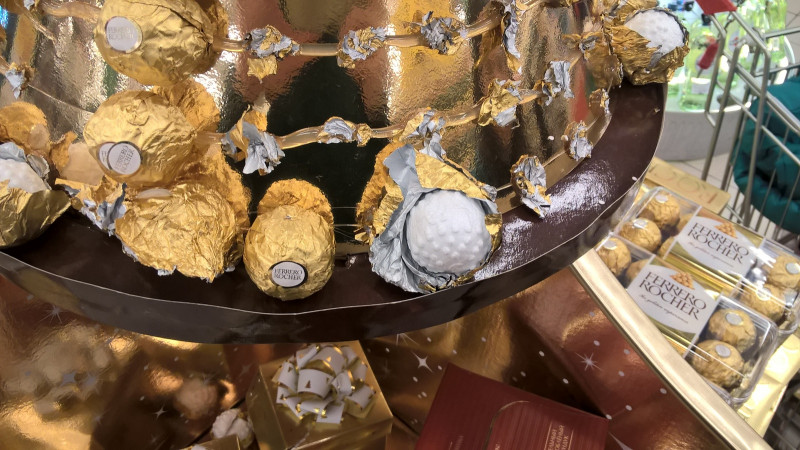 via
7. Are you Mickey fan? Then this hidden object will bring a smile to your face. A washing cord lined with Mickey Mouse fabric.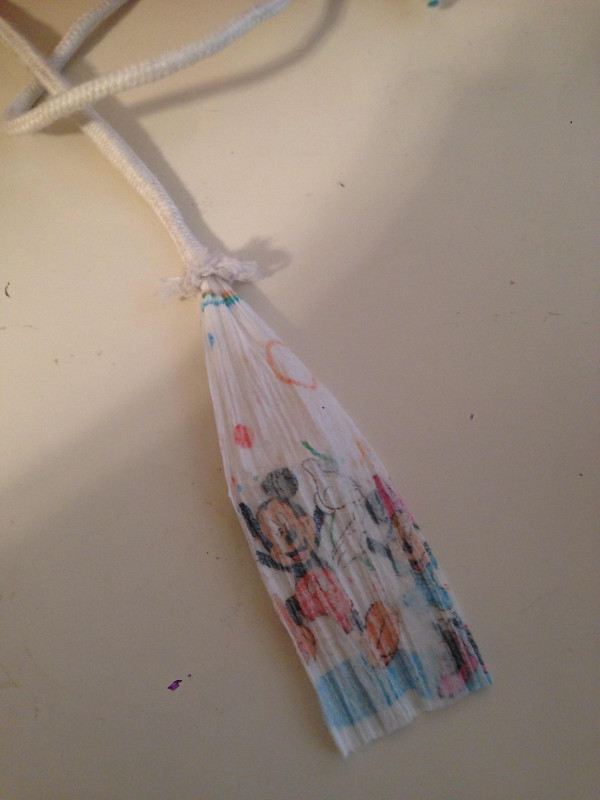 via
8. Look at this. What is with bowling balls and strange objects compacted inside them?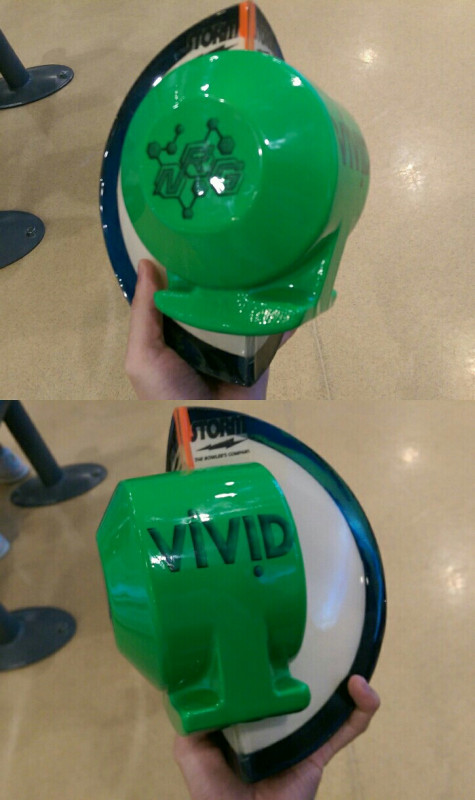 9. This broken frog statue for the garden was comprised of two squashed snowmen.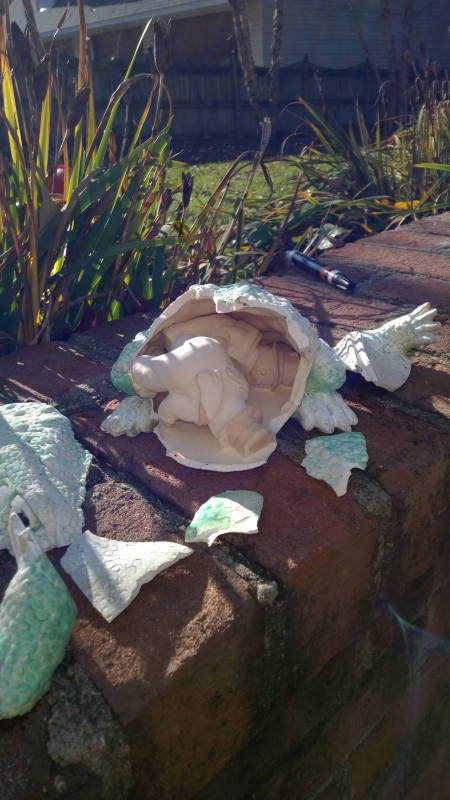 10. This garlic came without any cloves.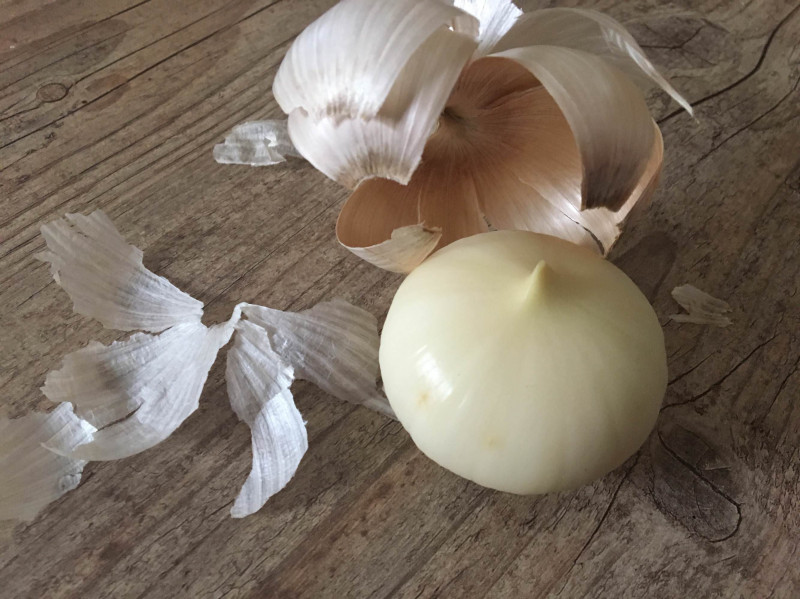 11. Sometimes what you see may be an illusion and it's best not know what the objects are made of! See this horse toy.
12. Not all teddies are cute. There is not really much to this teddy bear when you take a closer look.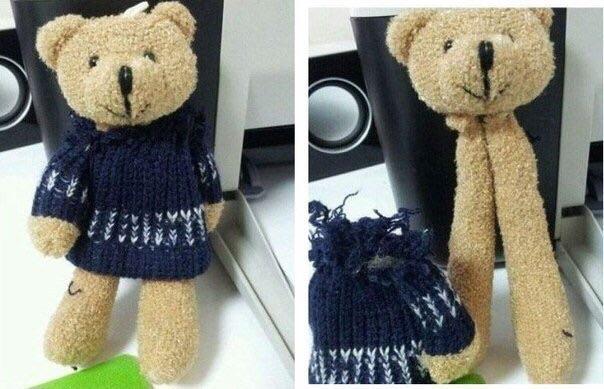 via
13. A Kit Kat with its wafers arranged the wrong way round.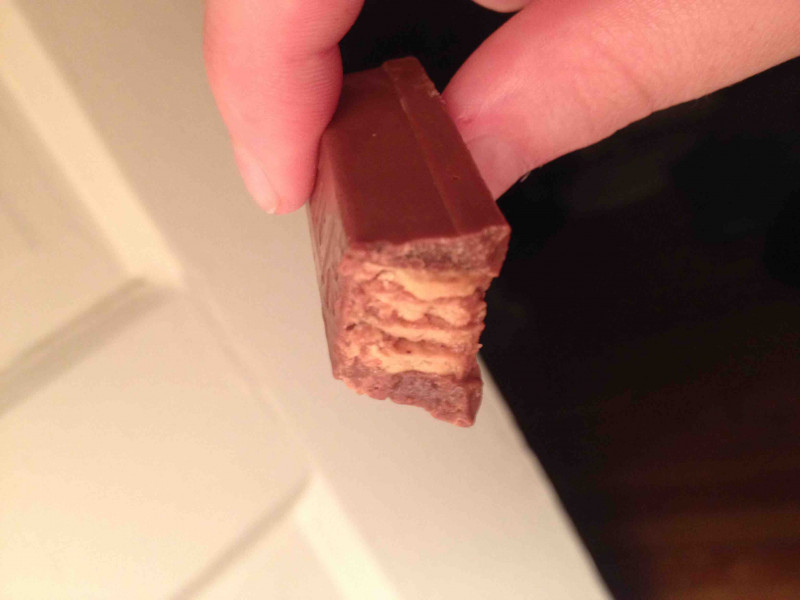 via
14.Surprise for you. Look at this broken object. A billiard ball with another billiard ball inside it.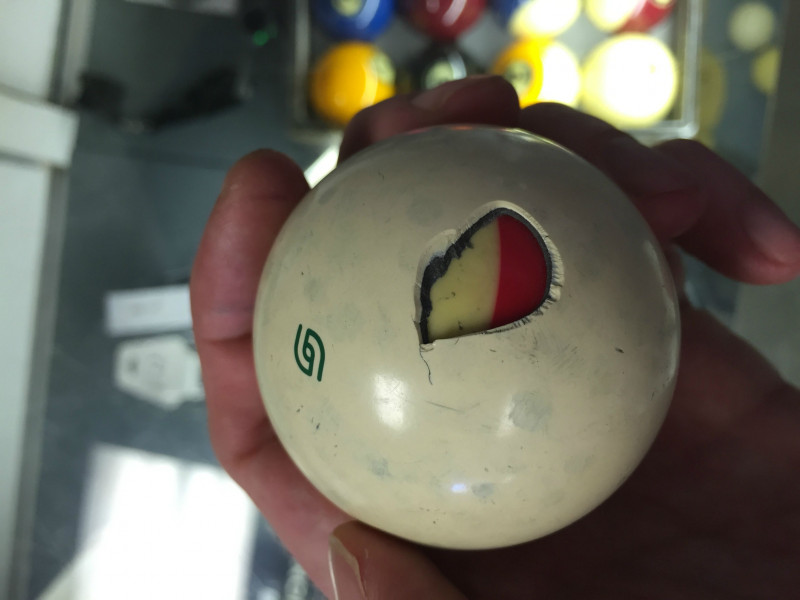 via
15. A 9-volt battery comprises 6 AAAA batteries.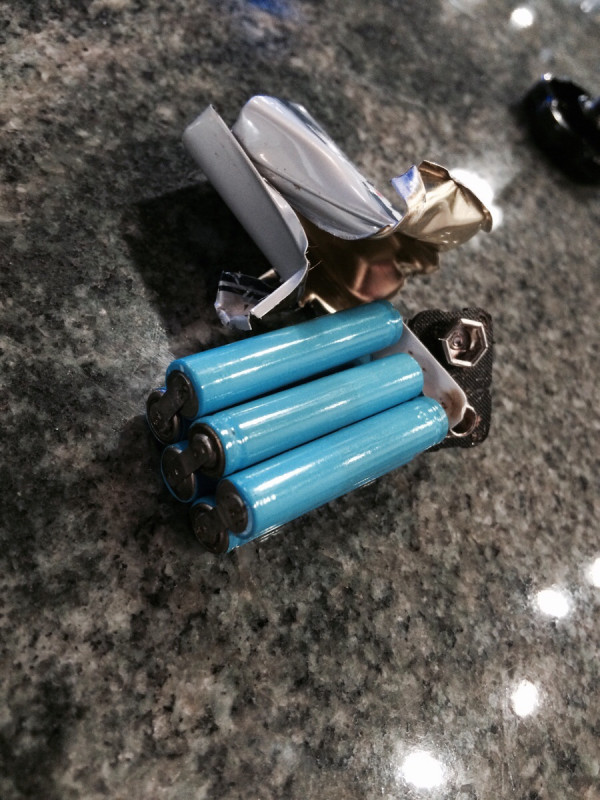 via
16. Recycling is great and all but not when you have spent a decent amount on what you thought was a good quality tablet case.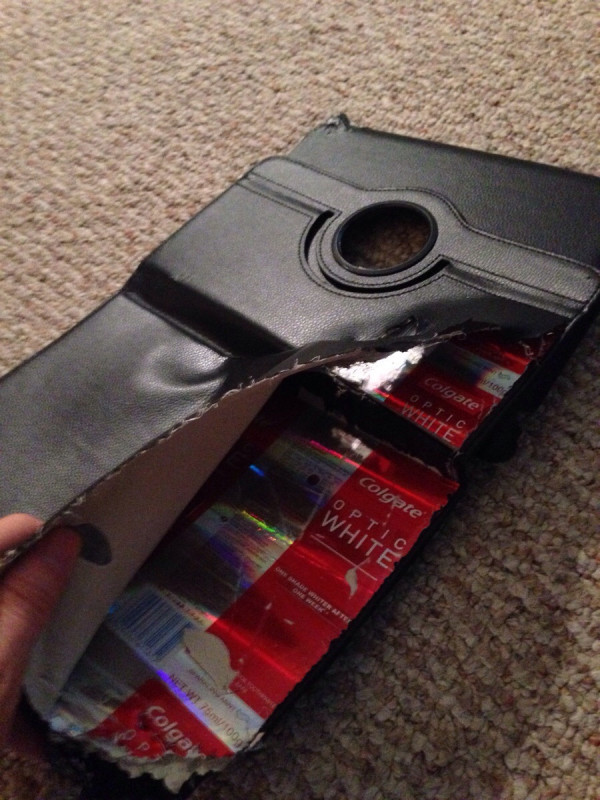 via
17. When golf ball surprises you!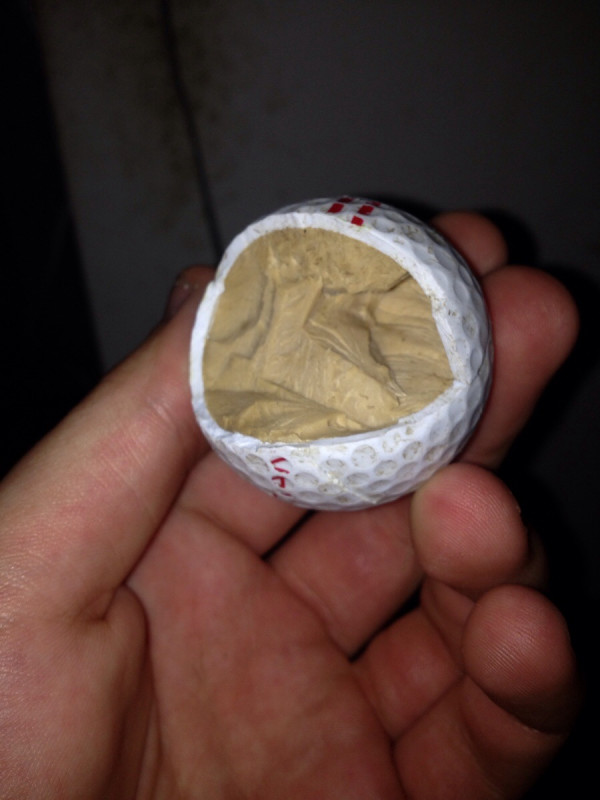 via
18. Just wonder about the stability when your table is made of cardboard.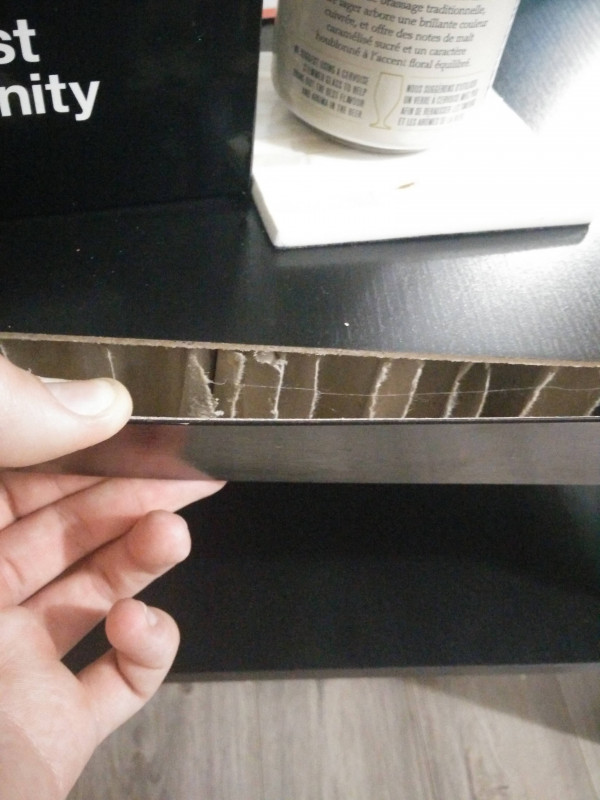 via
19. Look at this screwdriver with a large handle.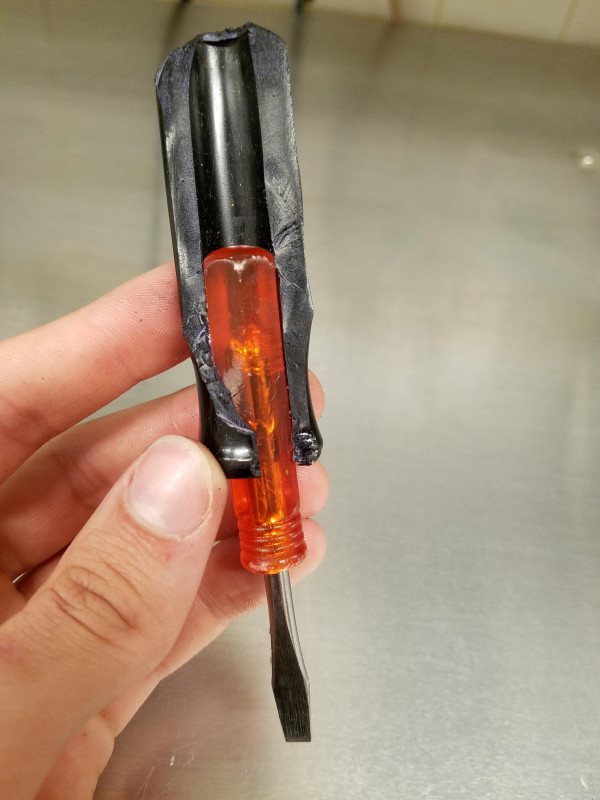 via
20.Double trouble! This soda can is quite a tough one to get into it. You need to do a little hard work.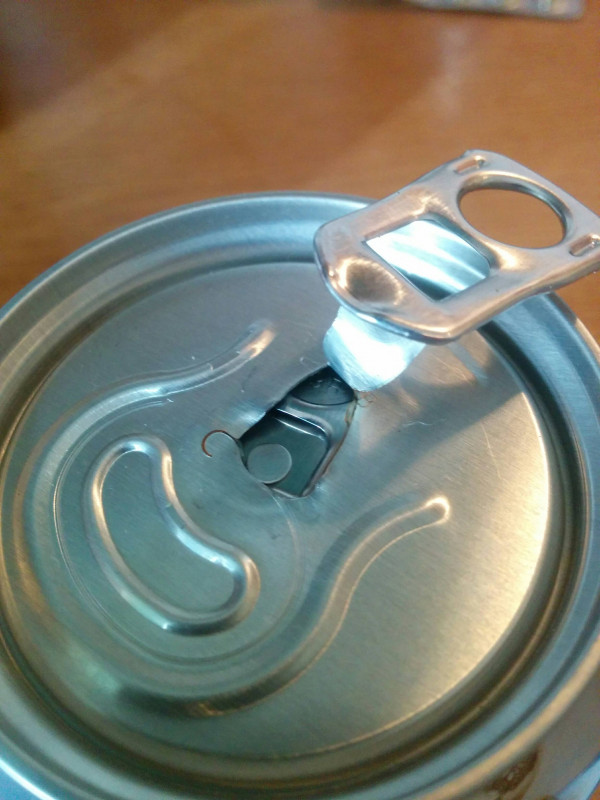 via
Some things found inside these broken objects are fascinating or full of surprises while some are disappointing. But it's strange to think that these gems are hidden within our regular use objects!