2018 have been a super active year for those who have had their eyes on "final frontier". After the launch of Tesla into space Kepler's fuel running out, it was a high time for another major event. So, now Nasa's InSight robotic lander has finally reached the surface of Mars. And here we have got you people's funny reactions to NASA's insight's first photos from Mars. Be ready because I am sure after having a glance at these funny reactions to Nasa's Insight's images, you will die laughing!
1. We all know this is for the best.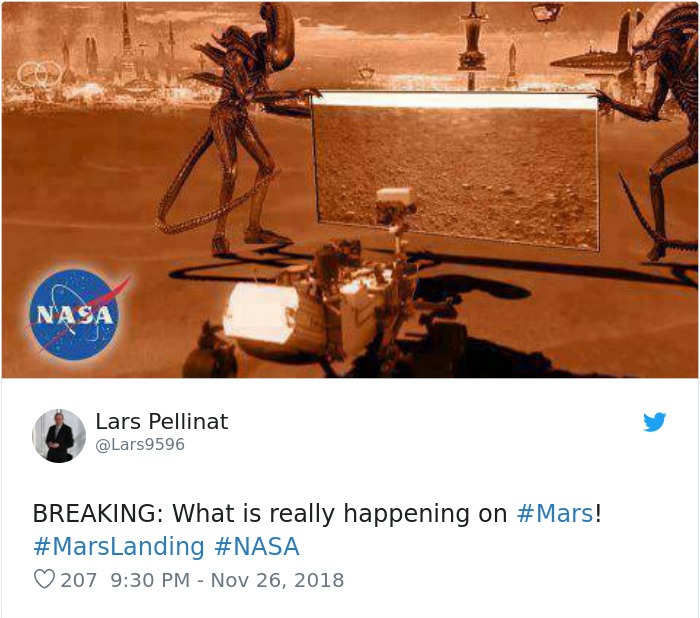 2. "Kylie Jenner to the foyer… I have a little surprise for you!" Also, this finally proves that the egg did come first!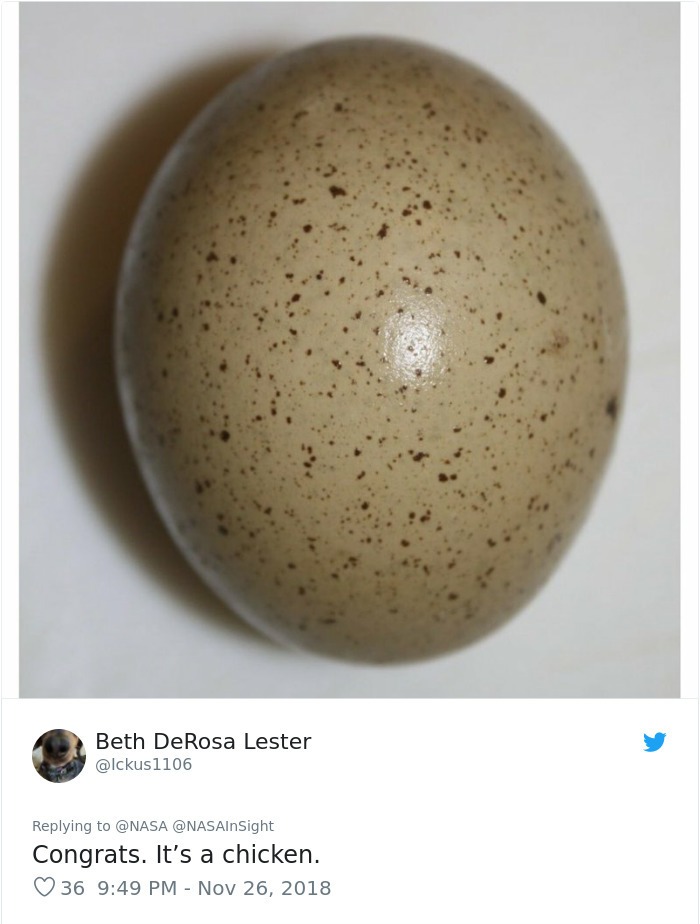 3. So that's where old movie characters go.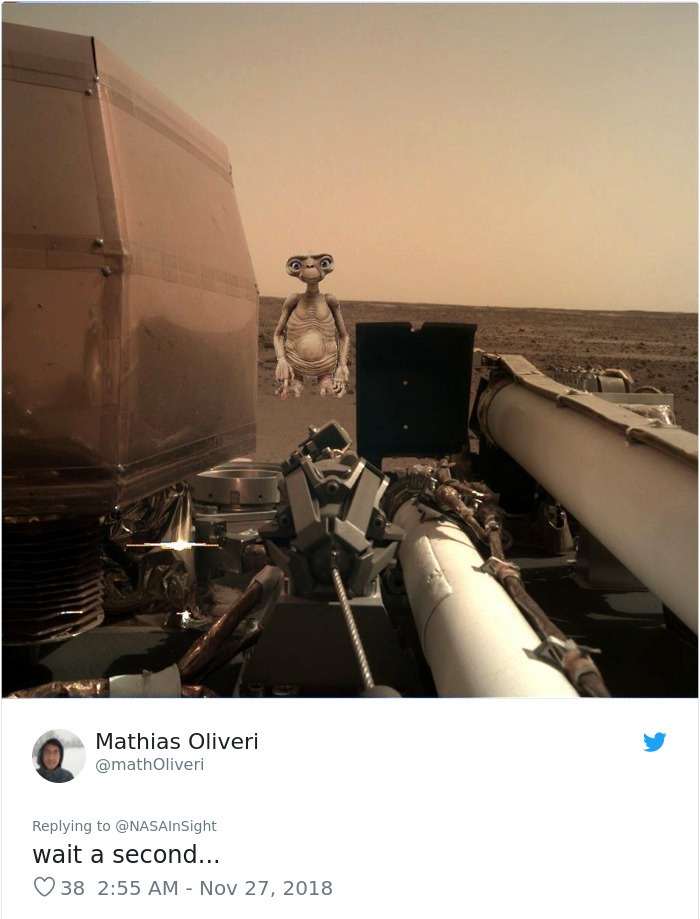 4. This photo proves that there is liquid water on Mars! Godzilla emerged and returned to the ocean!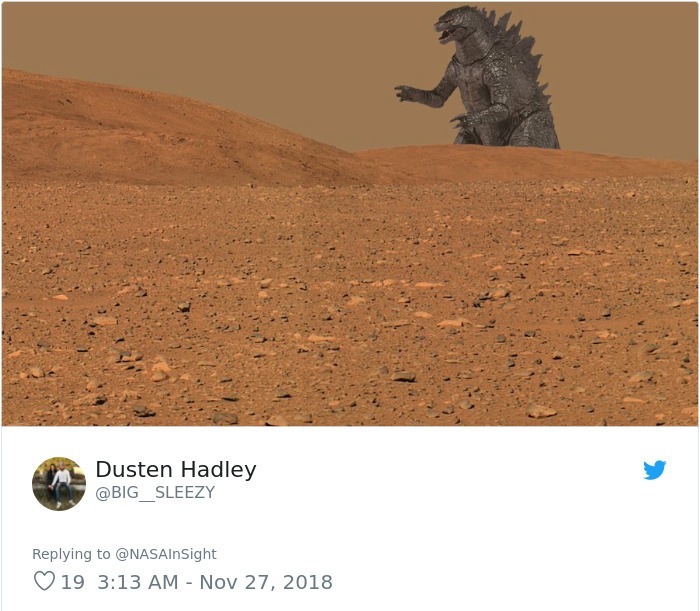 You may also like to read: Stray Cat Enters The Fashion Show And Hilariously Takes All The Attention From Models
5. The natives look friendly.
6. The Simpson's prophecy comes true yet again!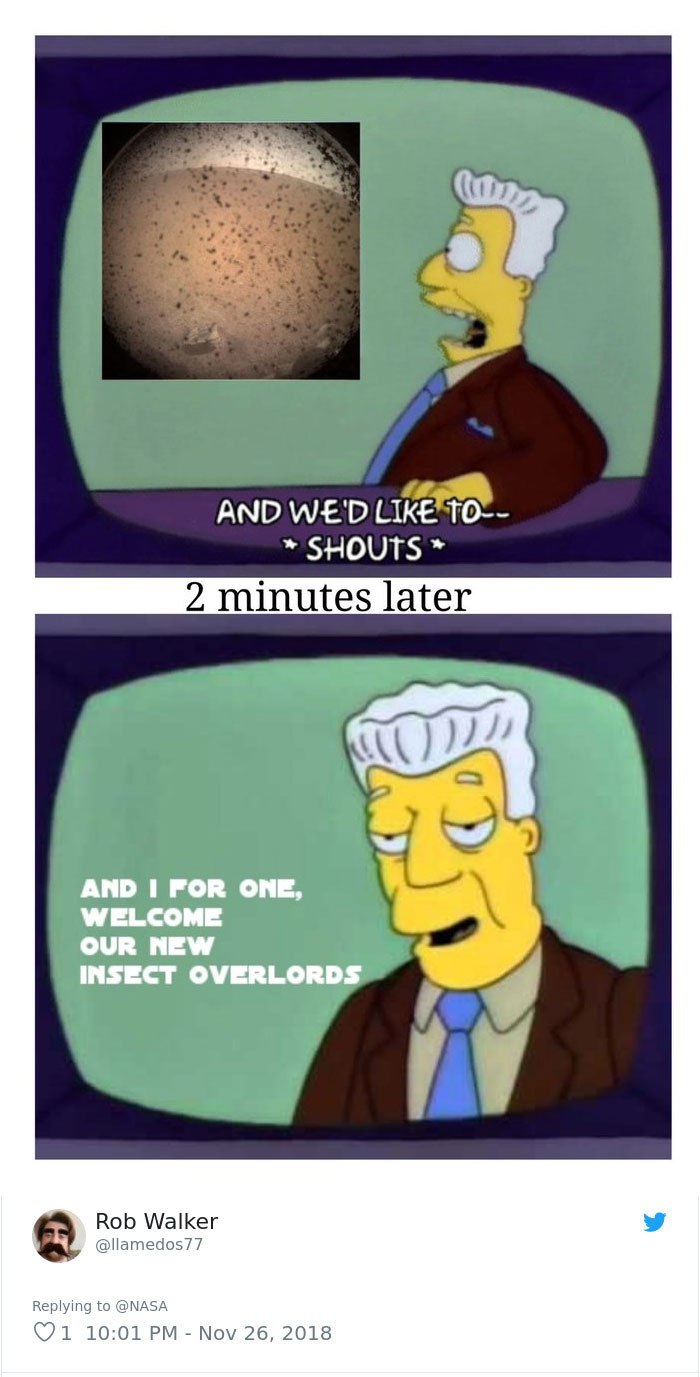 7. Hope you won't scream when you see this.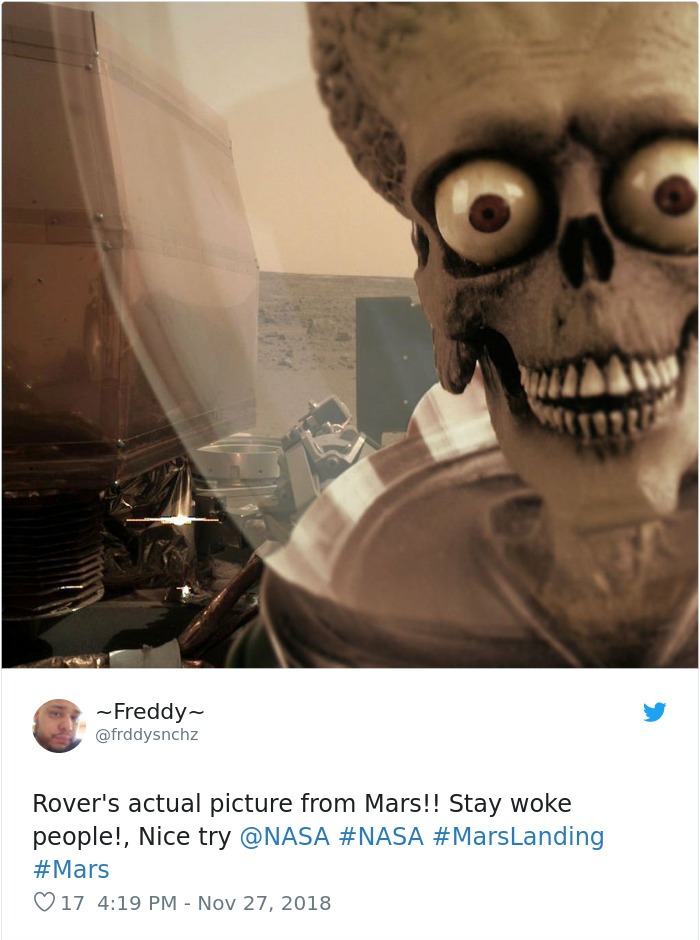 8. An appearance by Marvin was inevitable.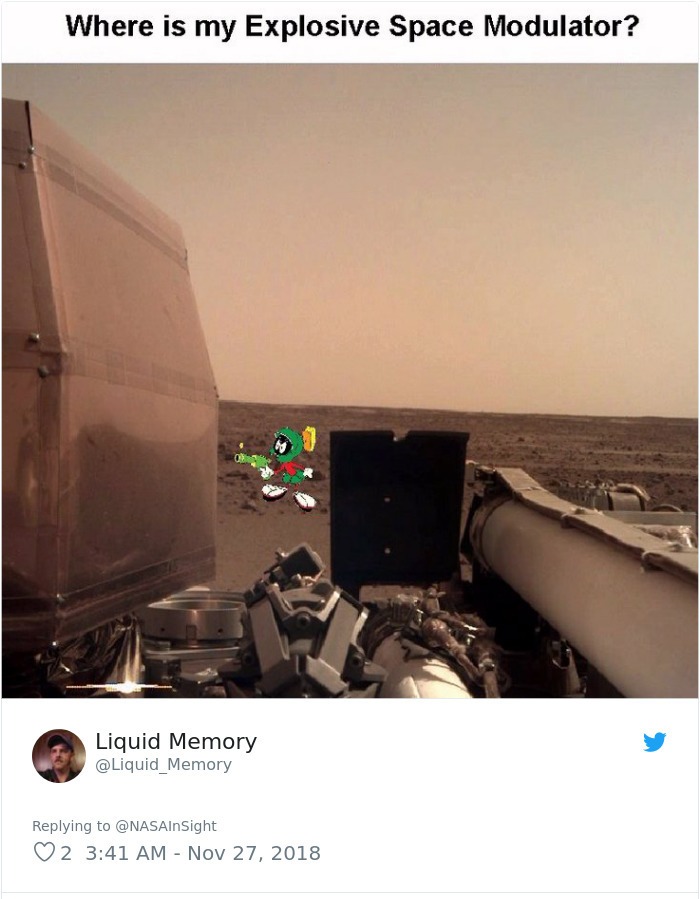 9. Mars residents demand their president builds a wall.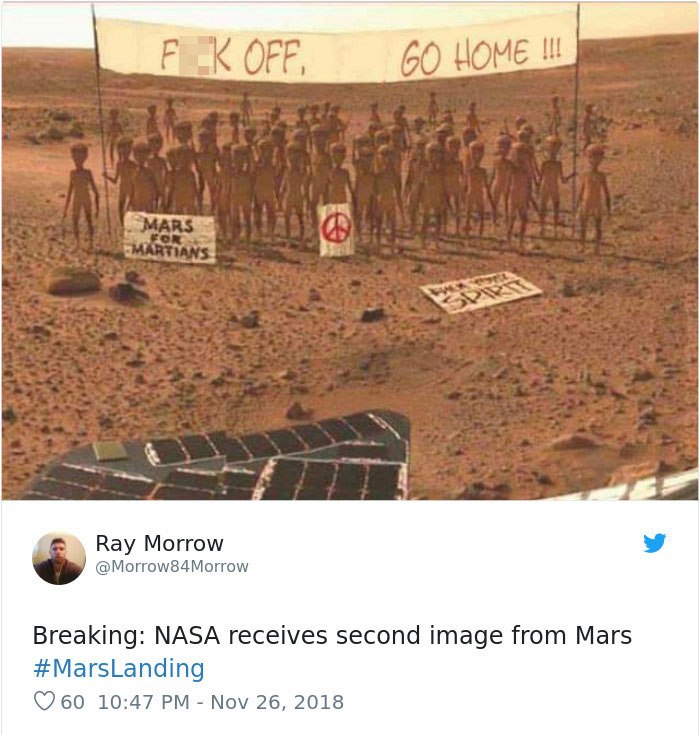 10. Pooh-tatoes?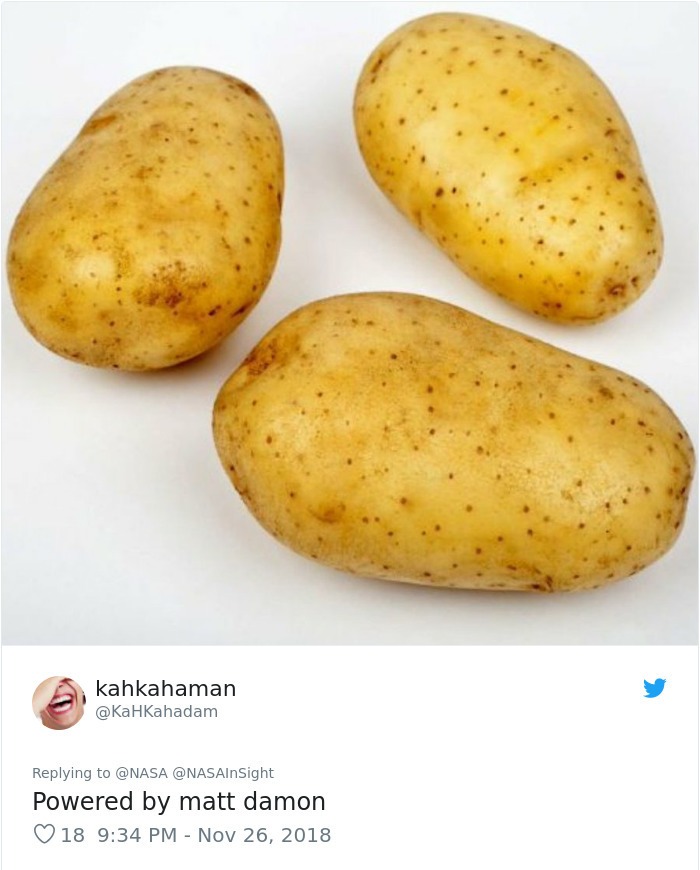 11. Well! Aliens need Starbucks too!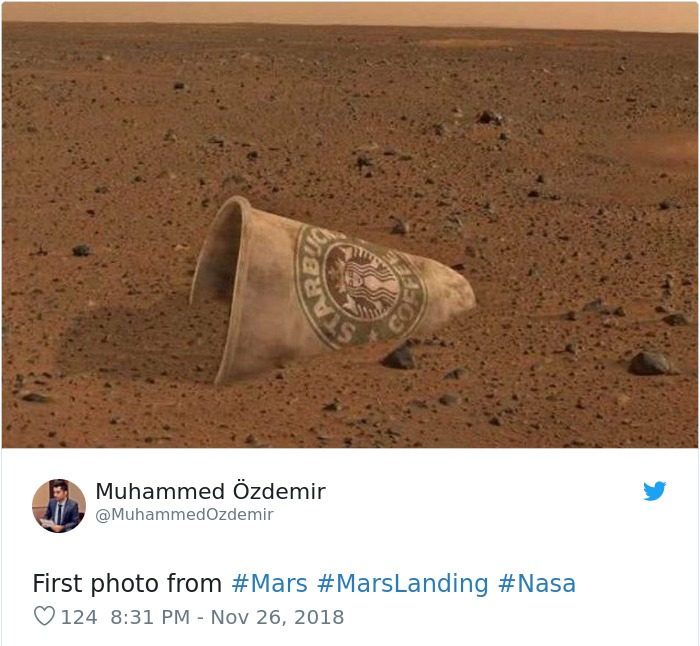 12. Rover: Nah! Nah! Beat you here, Elon.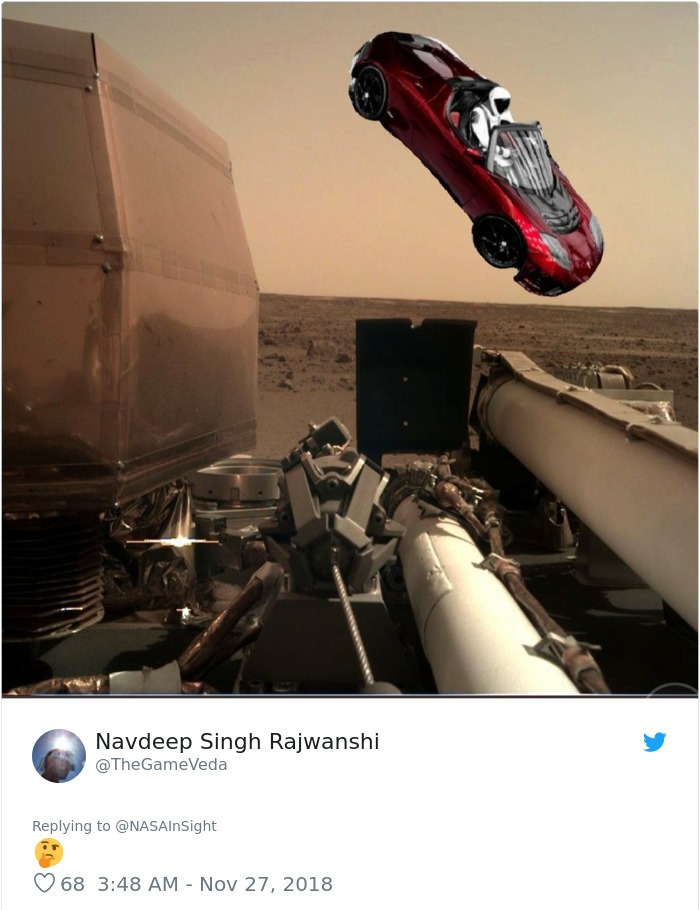 13. Mars looks delicious!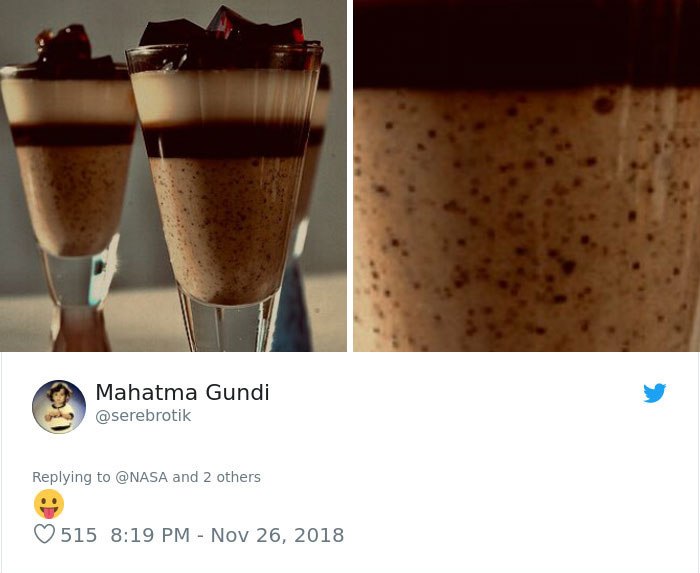 14. Lol! This describes life. Oh! he tagged Elon Musk XD.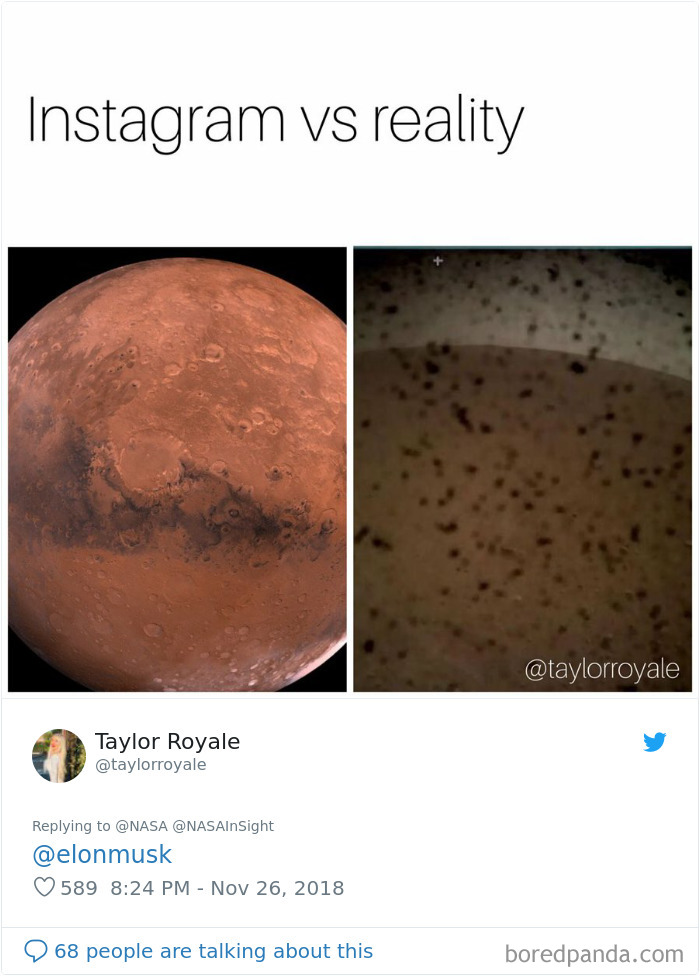 15. I thought this was a "Wool" reference for a moment! Still funny!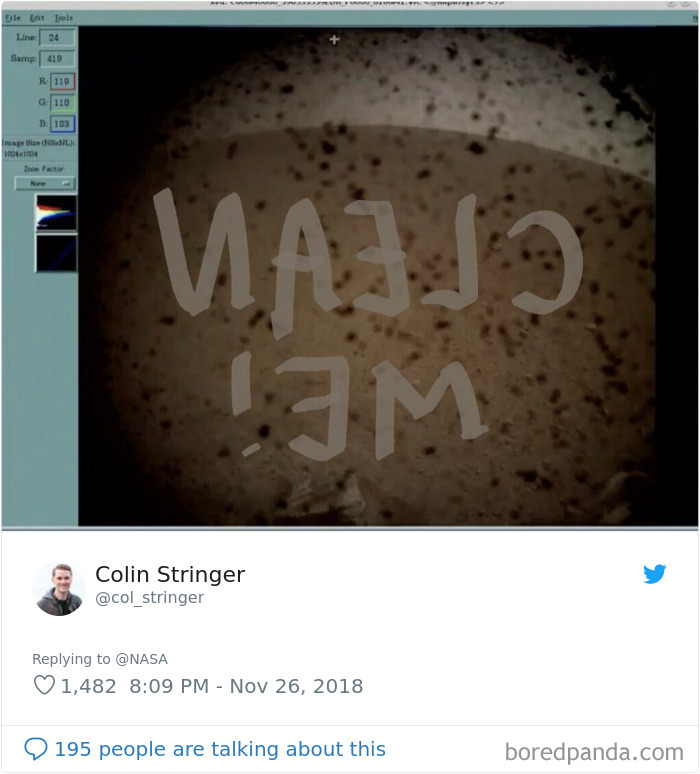 16. The sad one on the list.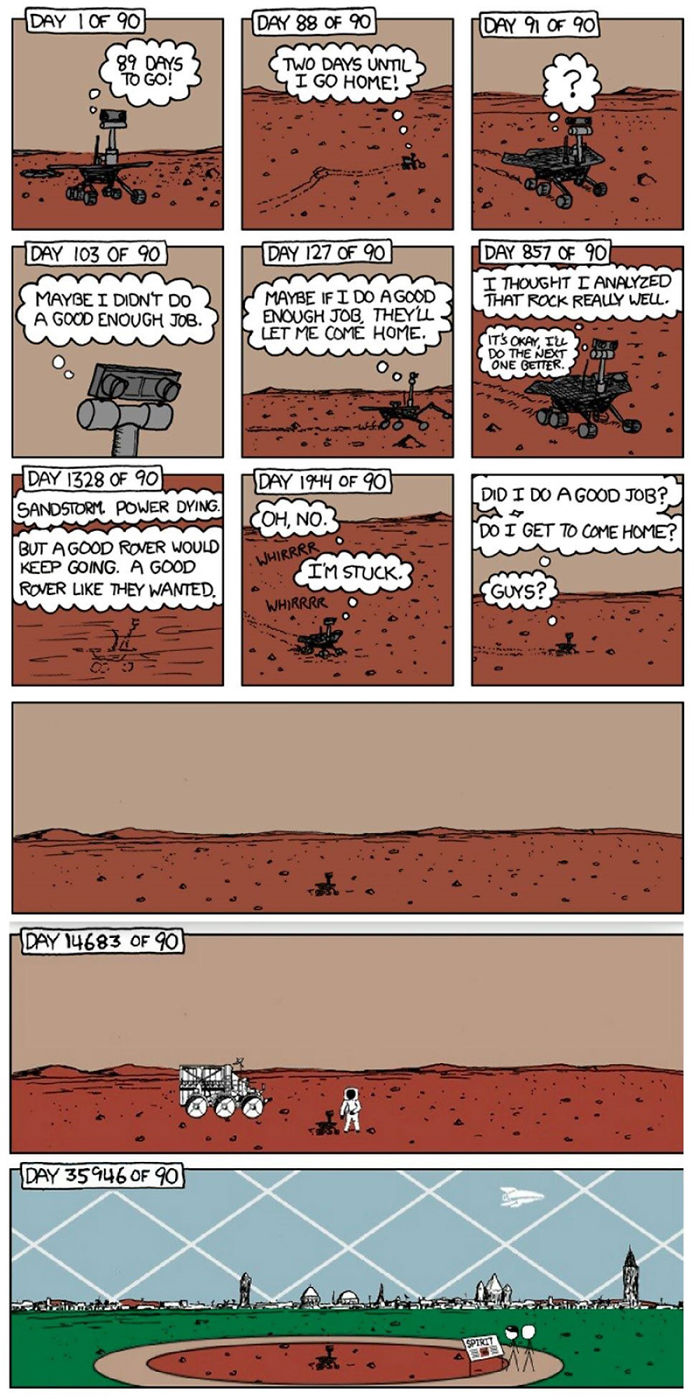 17. Say "cheese." Oh, wait that's the moon.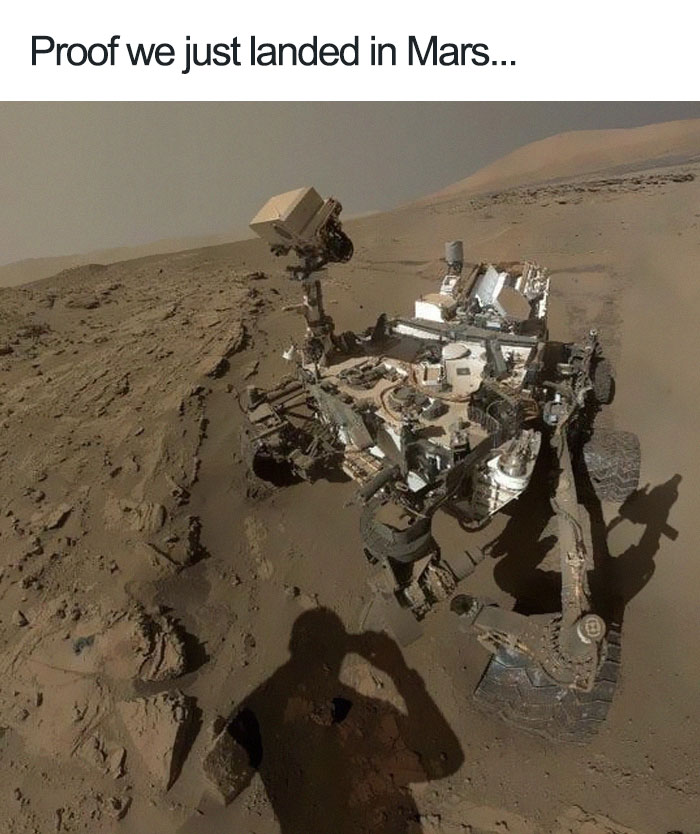 18. Just need a Mcdonalds and it will officially be an American street corner or maybe need a Walmart, too?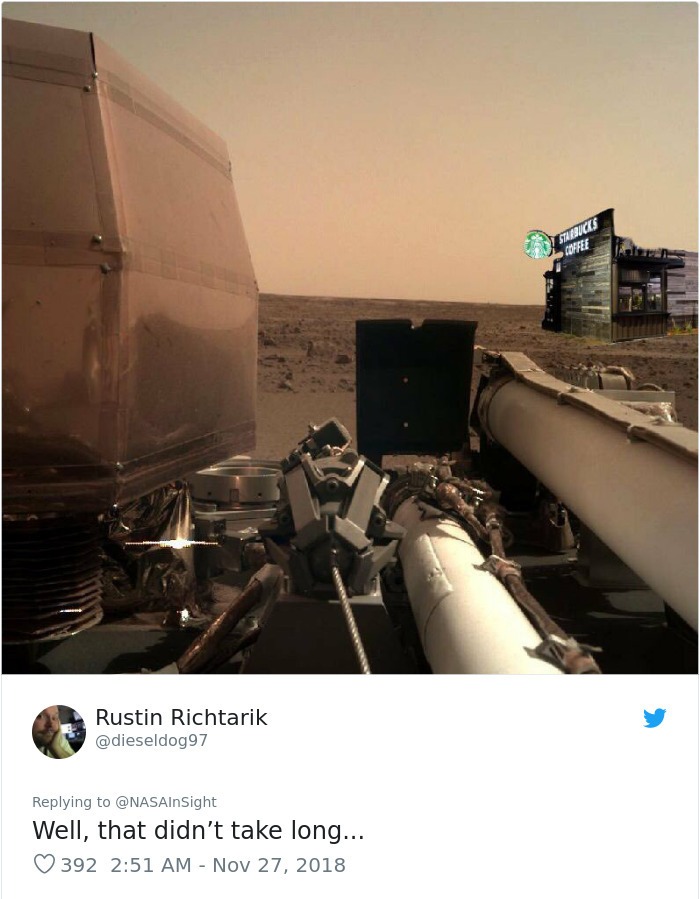 19. A photobombing cat – the most realistic.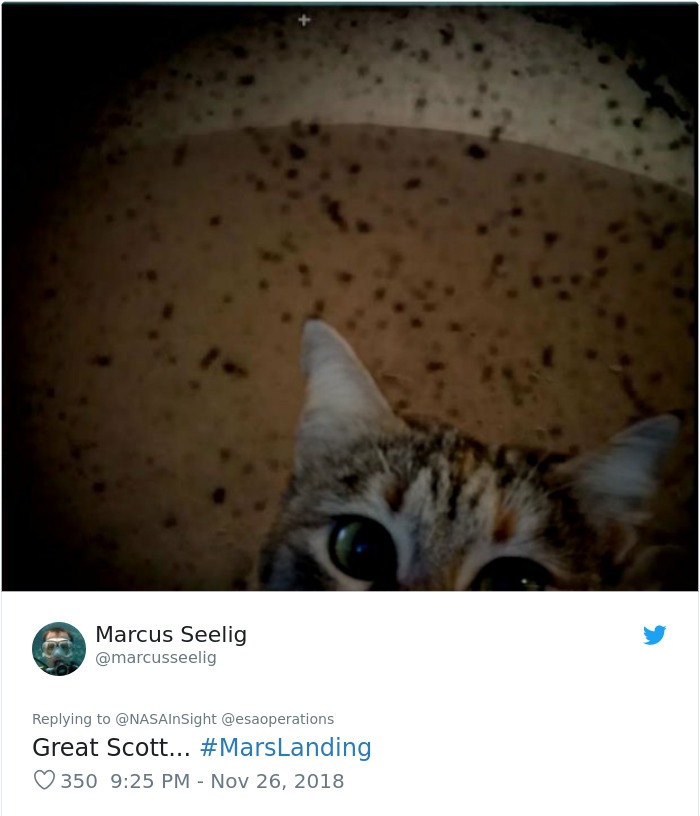 20. This never gets old.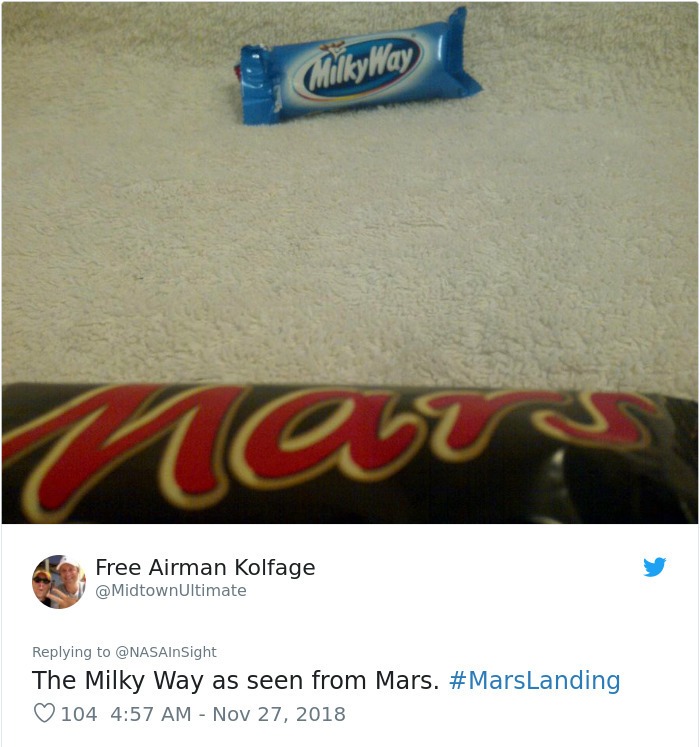 Read More: See The Adorable Pictures Of Priyanka Chopra And Nick Jonas At Their Mehendi Ceremony