Animals and humans both have equal rights in the world and on all the places. It's not fair that stray dogs and cats are often treated differently than pets. The world is a funny place where funny things happen every day.
Modelling is considered one of the highest paying yet difficult job because models have to be cautious on the ramp and carry their dresses effortlessly and even a small distraction on the ramp can ruin their walk in front of hundreds of spectators.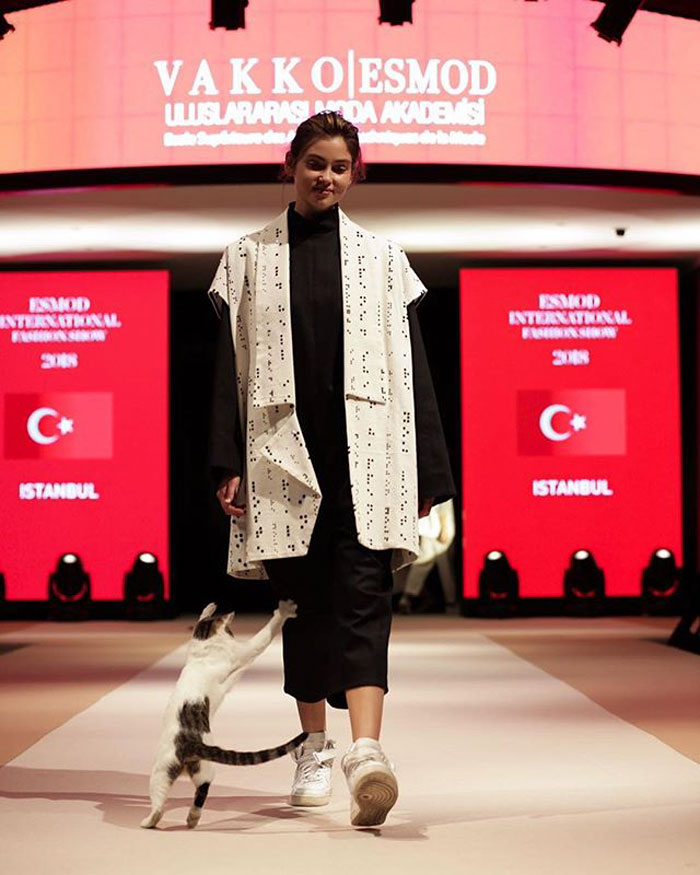 Recently, a stray cat entered a fashion show and walked on to the ramp where models were doing a catwalk. The cat not only fought with models who walked nearby her but also made sure no one comes near to her on the ramp. It all happened recently at the Esmod International Fashion Show held in Emaar Square Mall in Istanbul, Turkey.
The stray cat was in a playful mood and had intentions of grabbing everyone's attention in the show so she didn't allow any model to come near her. The fashion designer, Göksen Hakkı Ali, told The Dodo, an online publisher focused on animals, "Everybody was in shock." When the designer was asked if the cat had future in the fashion industry, he said, "Haha, maybe, why not?"
Stray Cat wanted all the attention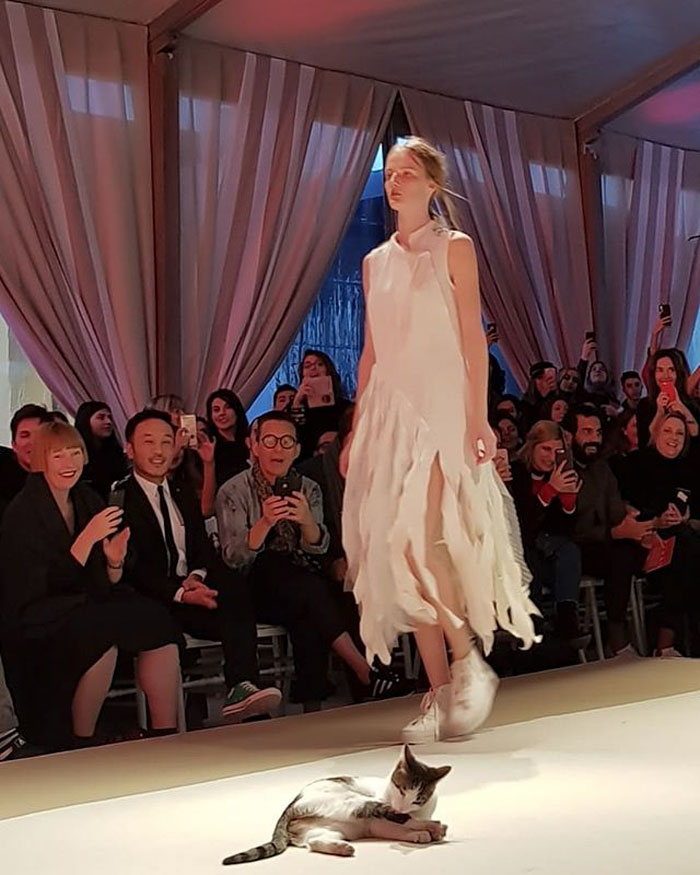 Fashion designer Goksen Hakki Ali said, "It's unclear where the cat had come from, but her motives were pretty obvious — she wanted the full attention and admiration of the audience."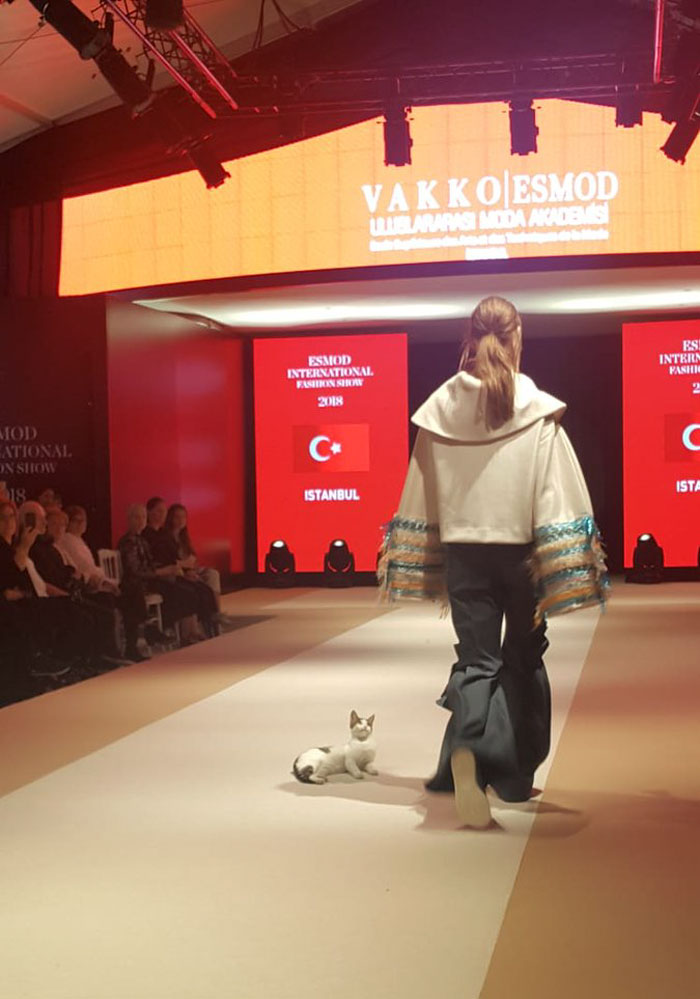 The sudden entry of the little cat amazed and delighted the audience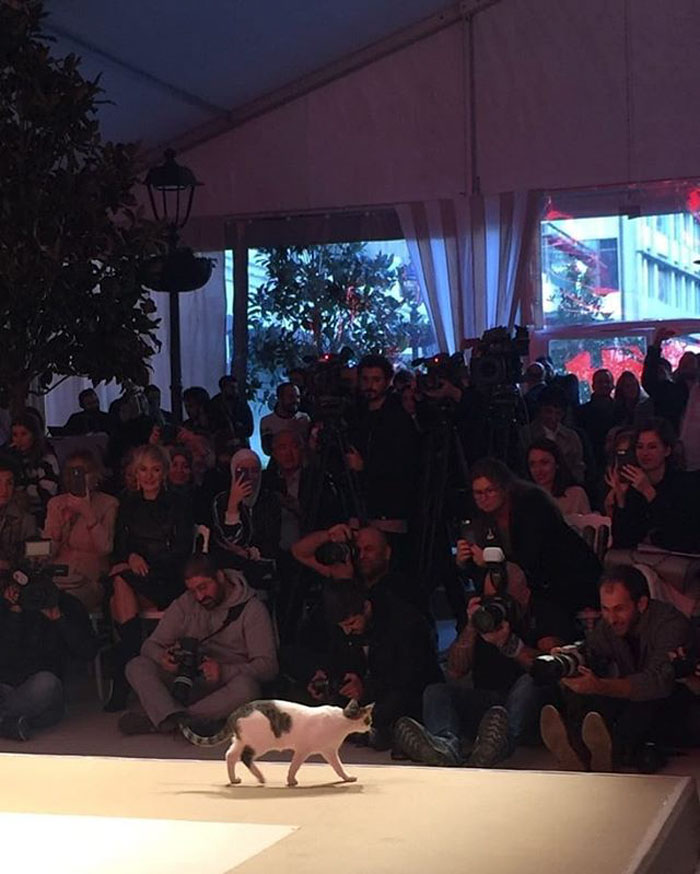 "And judging from her adorable little attacks on the models passing by, those weren't things she was willing to share," he added.
A cat doing the catwalk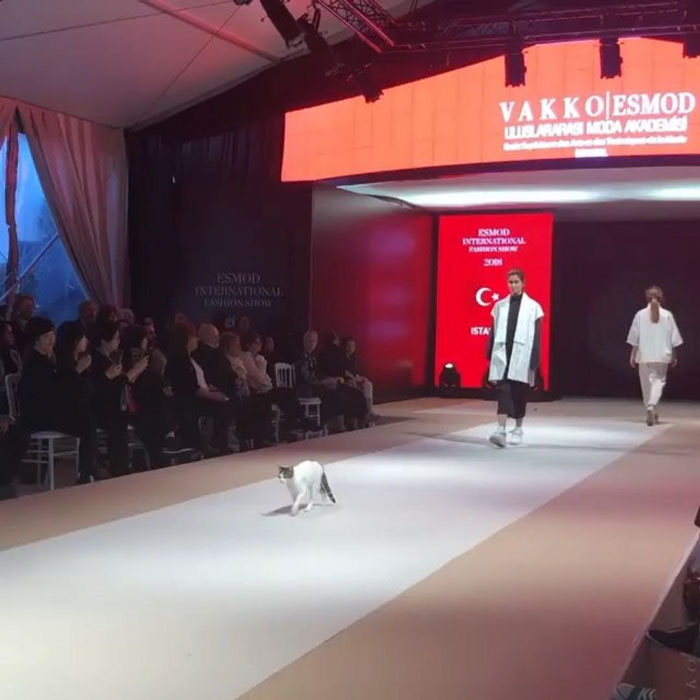 Cat disturbs models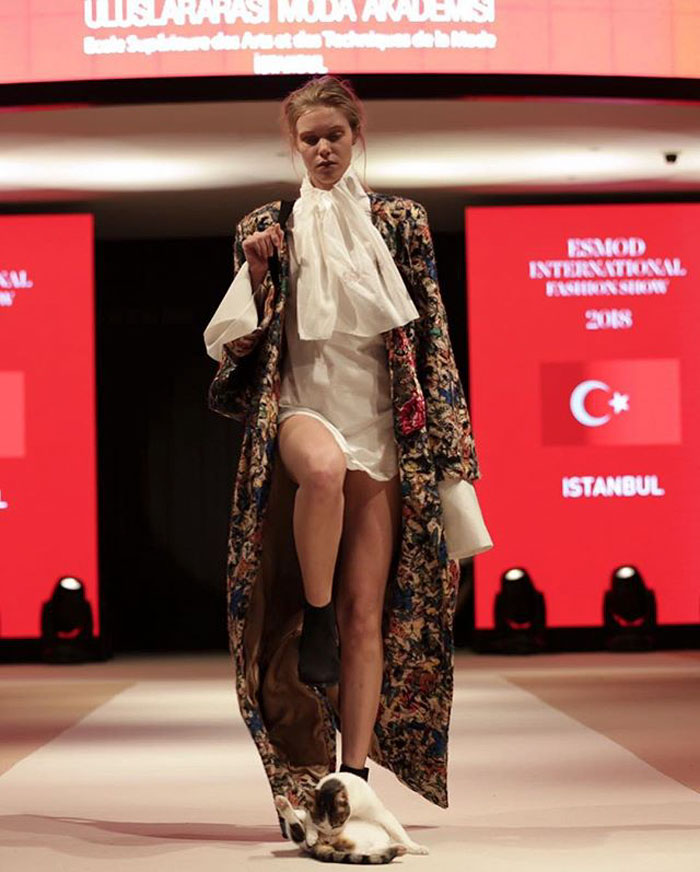 Cat fought with models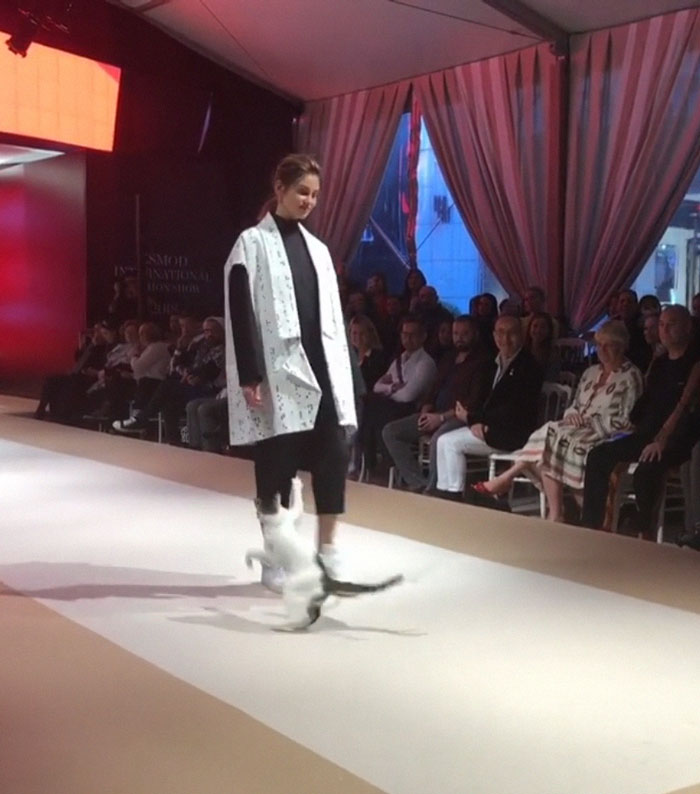 Have a look at the hilarious video!