Looks like this year the world will remain dominated by bats as there terror seems to be increasing evidently. Recently a picture surfaced the internet where a human-sized bat was spotted in Philippines. A lot of us must have come across this image and brushed it off assuming it is absolutely fake, but in reality this terrifying creature is actually real.  There are no editing or effects added to this picture and it has every reason to go viral on the internet with its haunting terror.
More Info: Twitter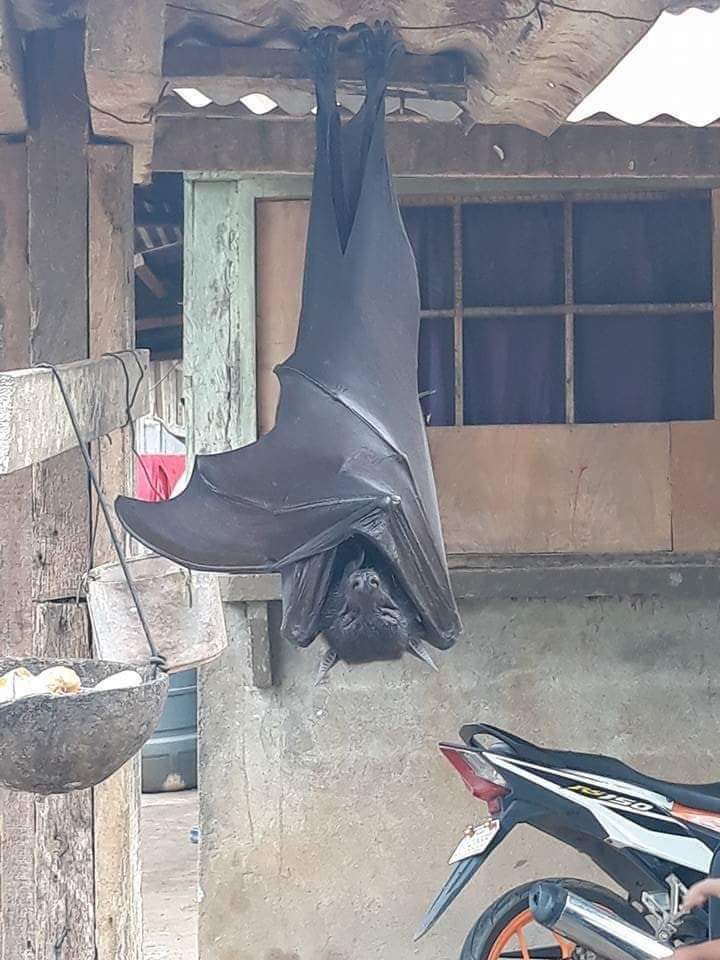 Bats and their terrifying version are found all over the world and few of the places on this earth are actually home to flying foxes. There was no wonder that the recent human-size bat image that looks no less than your worst nightmare got viral instantly. The bat is titled Giant Golden-crowned flying fox.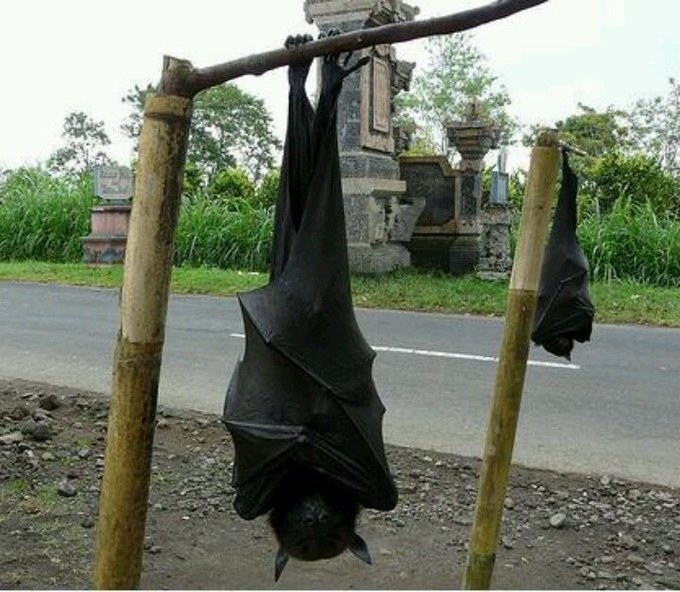 The picture was actually tweeted by an account during late June where the user wrote, "Remember when I told you all about the Philippines having human-sized bat? Yeah, this was what I was talking about," meanwhile sharing the picture.
Remember when I told y'all about the Philippines having human-sized bats? Yeah, this was what I was talking about pic.twitter.com/nTVIMzidbC

— Alex☔ (@AlexJoestar622) June 24, 2020
Later it was discovered that the photo actually originated two years ago on Reddit by a Filipino User who discovered the human-sized bat in their backyard. The camera angle and perspective of the image actually make it seem a little bigger than it actually is, but the truth remains the same, that the image is absolutely real.
The largest bat species can do reach a wingspan of 1.7 meters that approximately makes 5.5 feet meanwhile their bodies do not achieve such enormous dimensions, it limits itself at 11.8 inches. However there is no doubt that the image is true because other pictures of the same bat specie were also discovered from different angles that cleared the air on the authenticity of its existence.
Read More: Married Couple Stunned After Discovering Old Photos That Shows They Were Friends at Six