Home Alone is a movie that has made to everyone's watchlist. How do you feel with a Middle Eastern take on this Hollywood must watch? This movie might have seemed surreal to you on grounds of motherly love. The question of what kind of a mother forgets her own baby must have come to your mind and then you must have consoled yourself with the explanation that it's only a movie. What if I tell you that this can happen IRL too? Shocked, are you? Apparently, a passenger plane had to take a U-turn after a mother forgets her baby at the terminal. People are flabbergasted with this news. Like, how? Woman are you serious? Here's the rest of the details.
Read More: Priyanka Chopra's Baby Bump Spotted In The Recent Pictures Strongly Suggests She Is Pregnant
This passenger plane took off from Jeddah and was supposed to set course to Kuala Lumpur. After the flight had taken off, the mother realized that she forgot her baby at the airport and asked the cabin crew for help. The pilot then sought permission from the air traffic controllers to return to Jeddah.
This entire scene took place at King Abdul Aziz International airport. The mother forgot her baby at the departure lounge. A voice recording that reveals the predicament of the confused ground staffs was later shared online.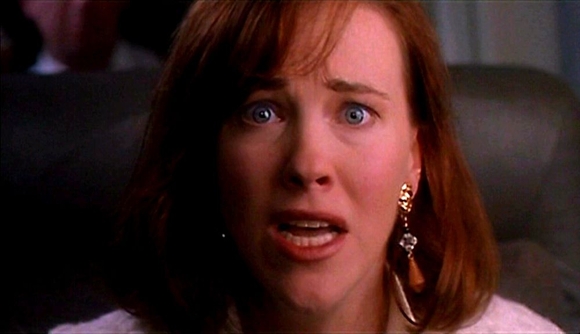 The conversation that the pilot had with the air traffic controllers was shared with the world. The conversation that took place was really unusual as the ATC has never faced such a situation. The pilot said, "may God be with us. Can we come back or what? This flight is requesting to come back as a passenger forgot her baby in the waiting area, the poor thing." After the pilot shared the details with the operator and reconfirmed the reason for their return, the operator said, "okay, head back to the gate. This is totally a new one for us!"
"Mother forgets her baby", we thought this was only possible in movies. This was a first timer even for the aviation industry as a flight only diverts from its course if there's a medical or technical emergency.
There's no further news on the aftermath of this reunion. However, we salute this amazing mother.