A glaciologist and astrobiologist Cyprien Verseux is recently running a research on the highest remote area according to science.
Whenever Cyprien Verseux is free from his work of collecting and researching on samples he maintains a blog with the motive of sharing his experience of being in such unbearable environments. Doing things that are said to be impossible is something which fascinates everyone. Cyprien and a group of scientists are all trying to survive at the base of Antarctic island at -70°C. Now, this is really challenging surviving at -70°C where even a bacteria cannot survive.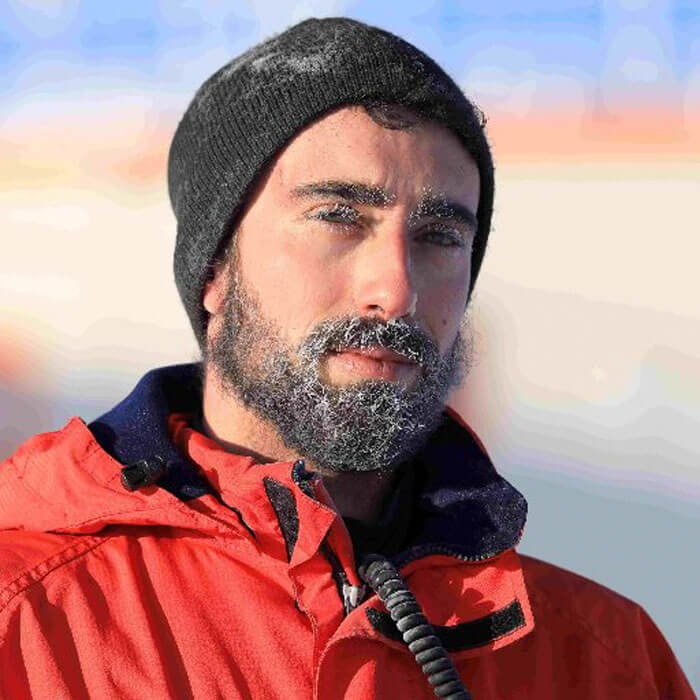 Read More: Teens Charged After They Hit A 3-Year-Old Boy By A Stolen Van During Police Chase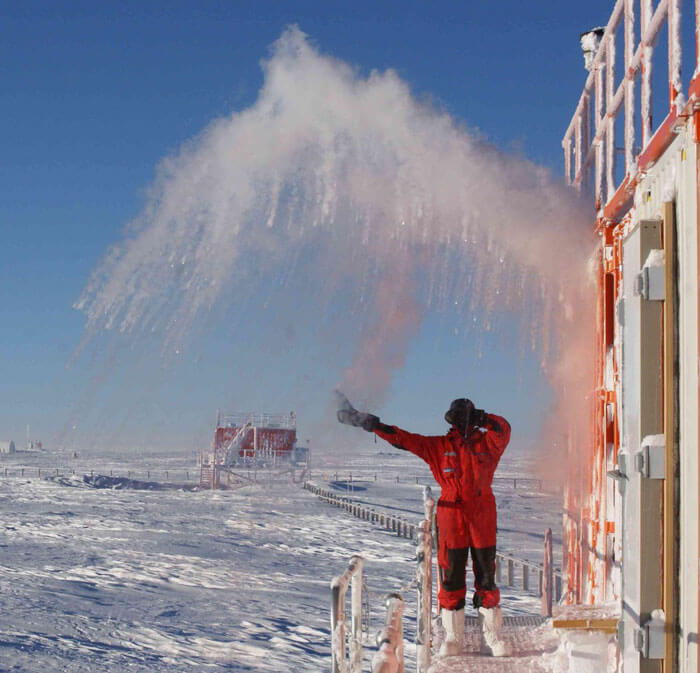 For fun, CyprienVerseux decided to take a look at how different food item behave when you try to eat them in extreme temperature. These images prove the intensity of temperature at the Antarctic and difficult it is to eat food there. Have a look at these images which are gravity defying and amazing!
Cyprien Verseux said "Nine months a year, during the winter, it cannot be left or reach ed. It is so cold that vehicles can't come and go. We are currently 13 people: technicians, scientists, a cook, and a medical doctor. Both the lack of oxygen and barren, desert landscape make the scientists feel as they're living on another planet."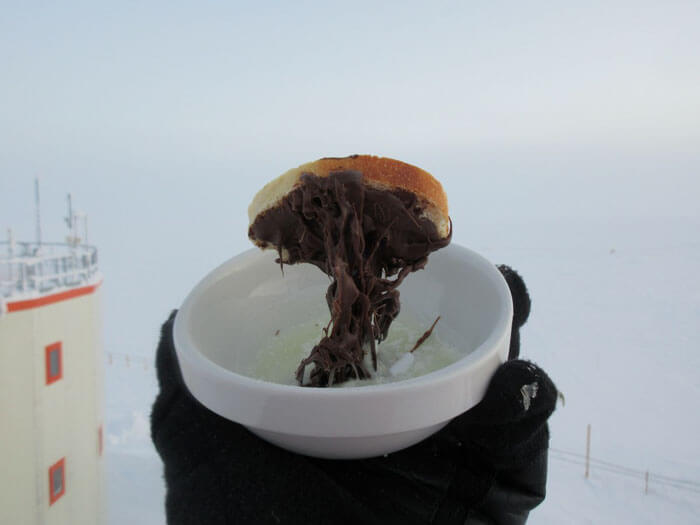 via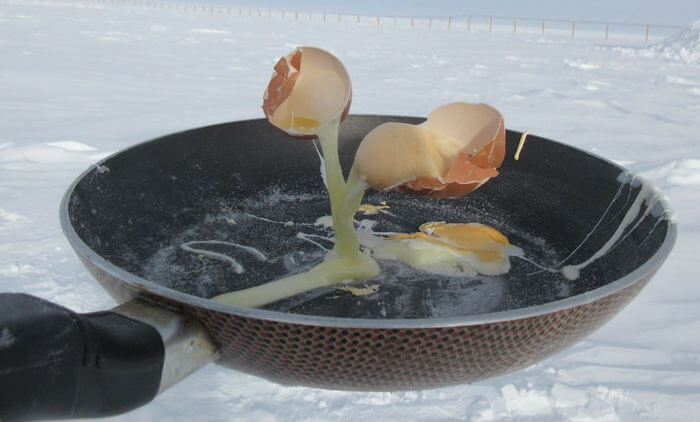 via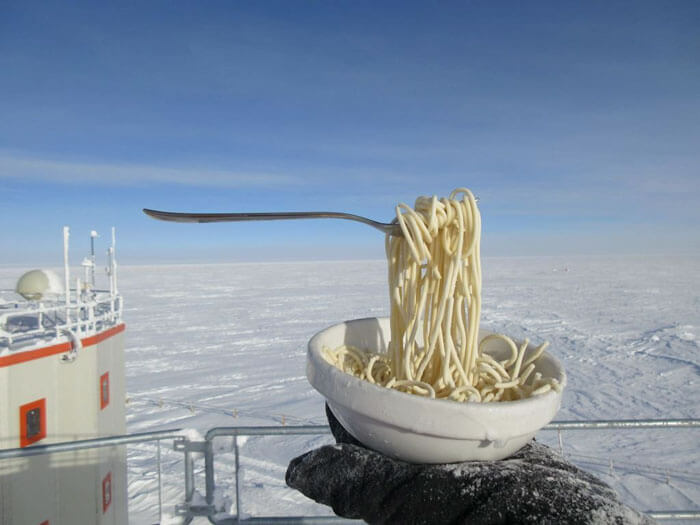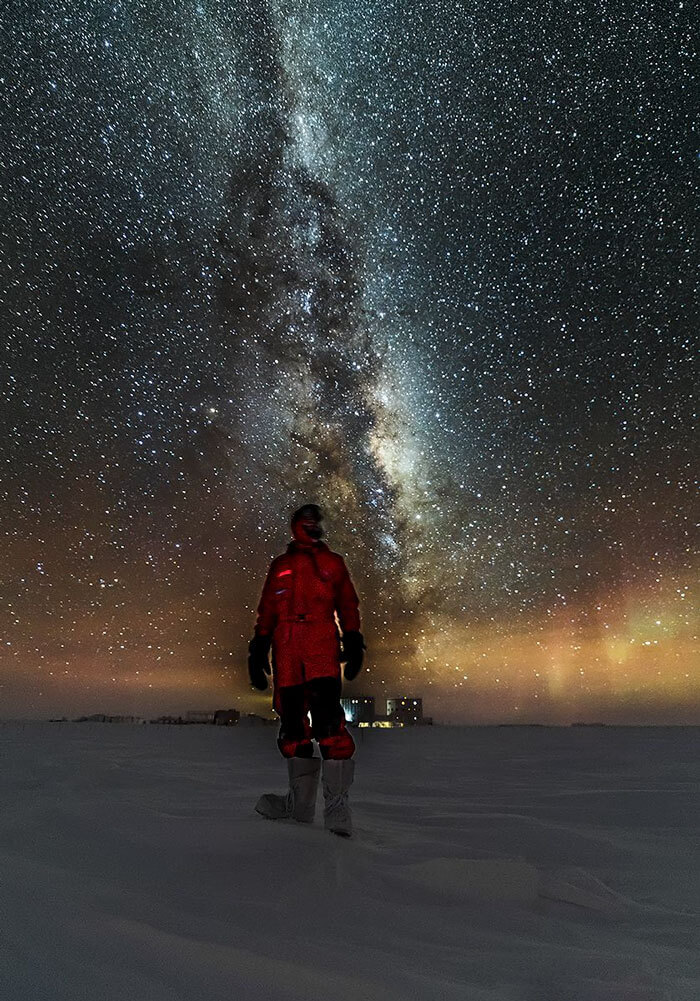 "It is the coldest area on Earth, with temperatures reaching below -70°C in winter," Cyprien explained. "We saw the Sun again in August after three months without it ever passing the horizon. The air is extremely dry and poor in oxygen."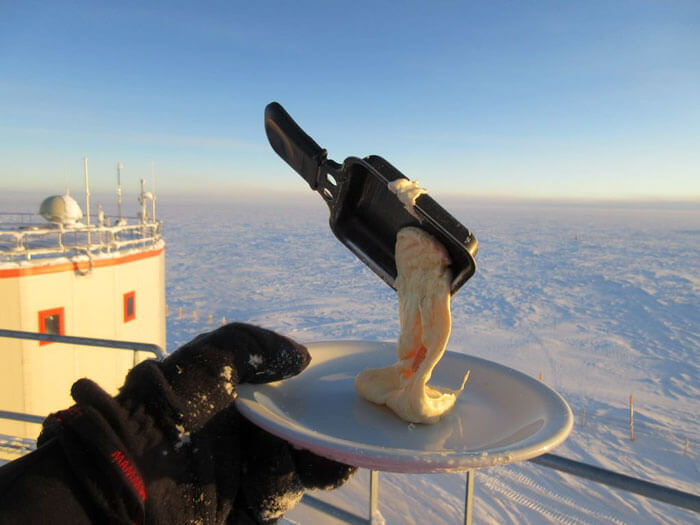 via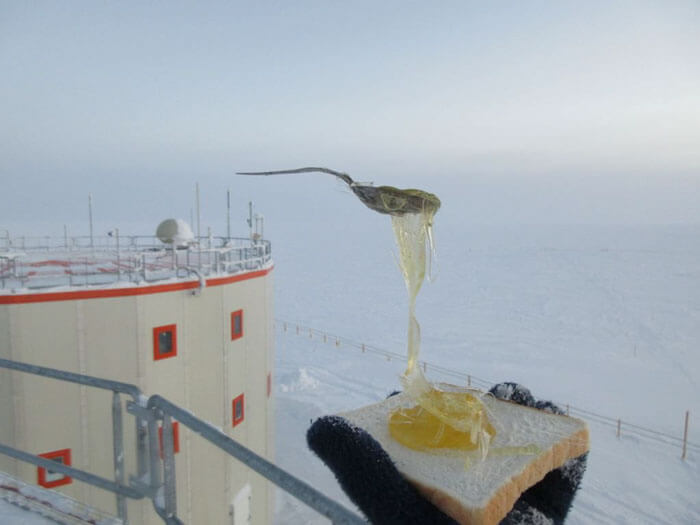 via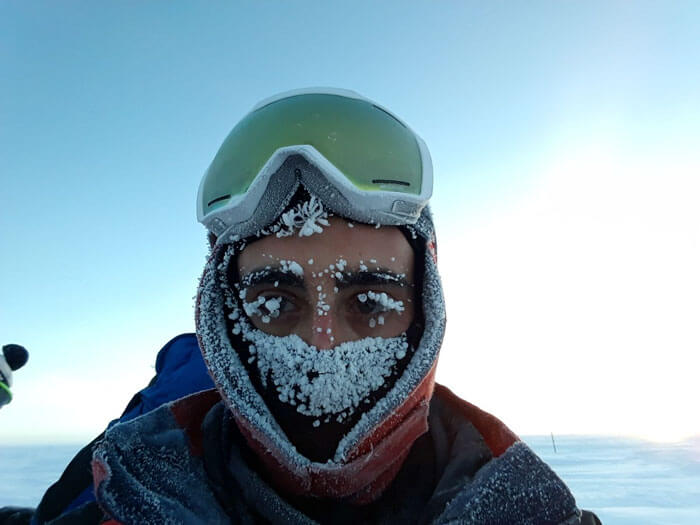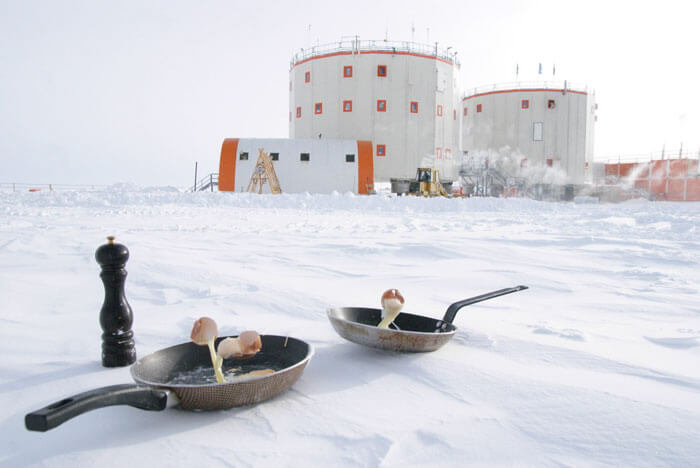 No doubt work is really tough. It also gives us a small view of the of weather has changed since past and how it will be changing in future.