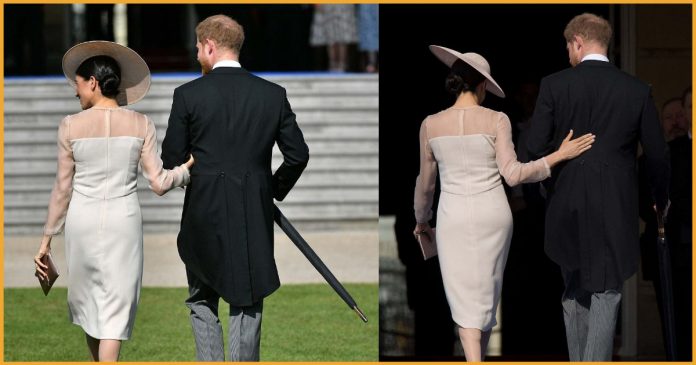 Meghan Markle and Prince Harry arrive at Prince Charles 70th birthday celebration at Buckingham Palace. It is Meghan Markle first outing as Duchess of Sussex.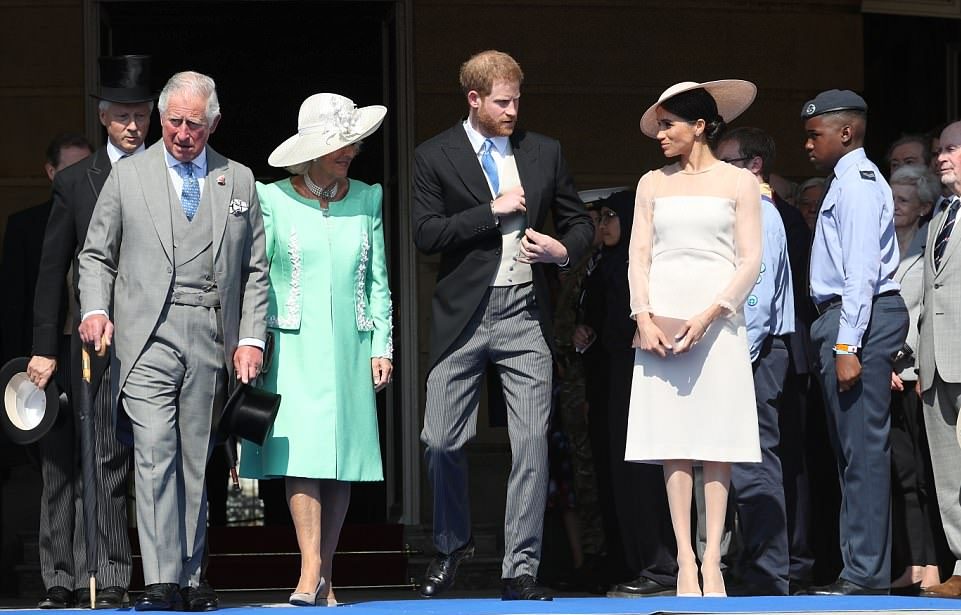 It's time for Meghan Markle and Prince Harry to give a praiseworthy and warm speech in a garden party in honor of his father Prince Charles 70th birthday. Meghan was given a heartily welcome along with Prince Harry by Royal family. Harry referee garden party as the family celebration.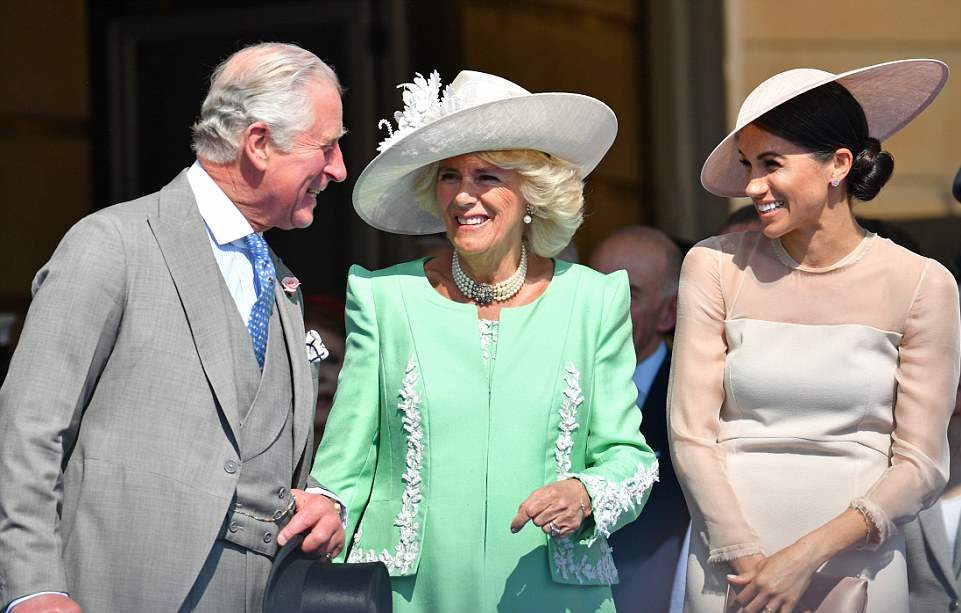 via
After their wedding, Harry and Meghan enjoyed a brief private time together. They had to delay their honeymoon in the respect of Prince Charles. with talks of a 'mini-moon' in Ireland in June or July.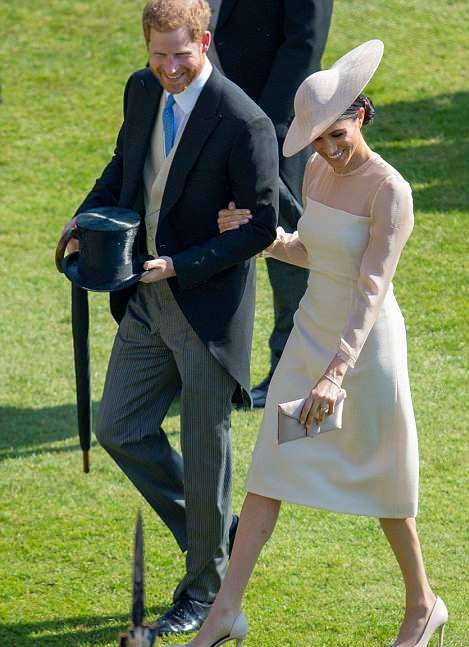 Meghan placed a protective arm around Harry while they made their way to Buckingham Place. The way she placed her protective arm proves that the couple is so much in love.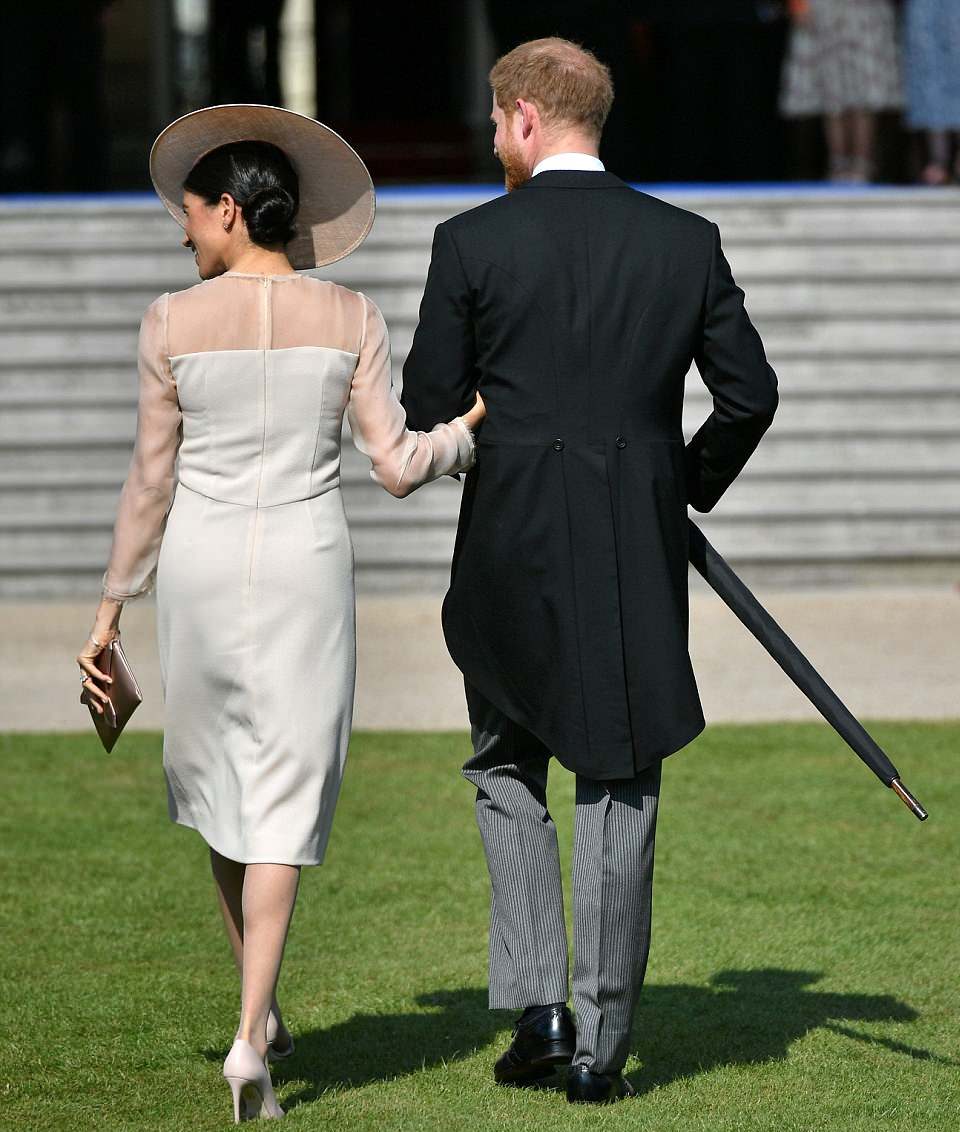 The couple was so much boosted with energy that she rubbed Harry back up and down as they went out.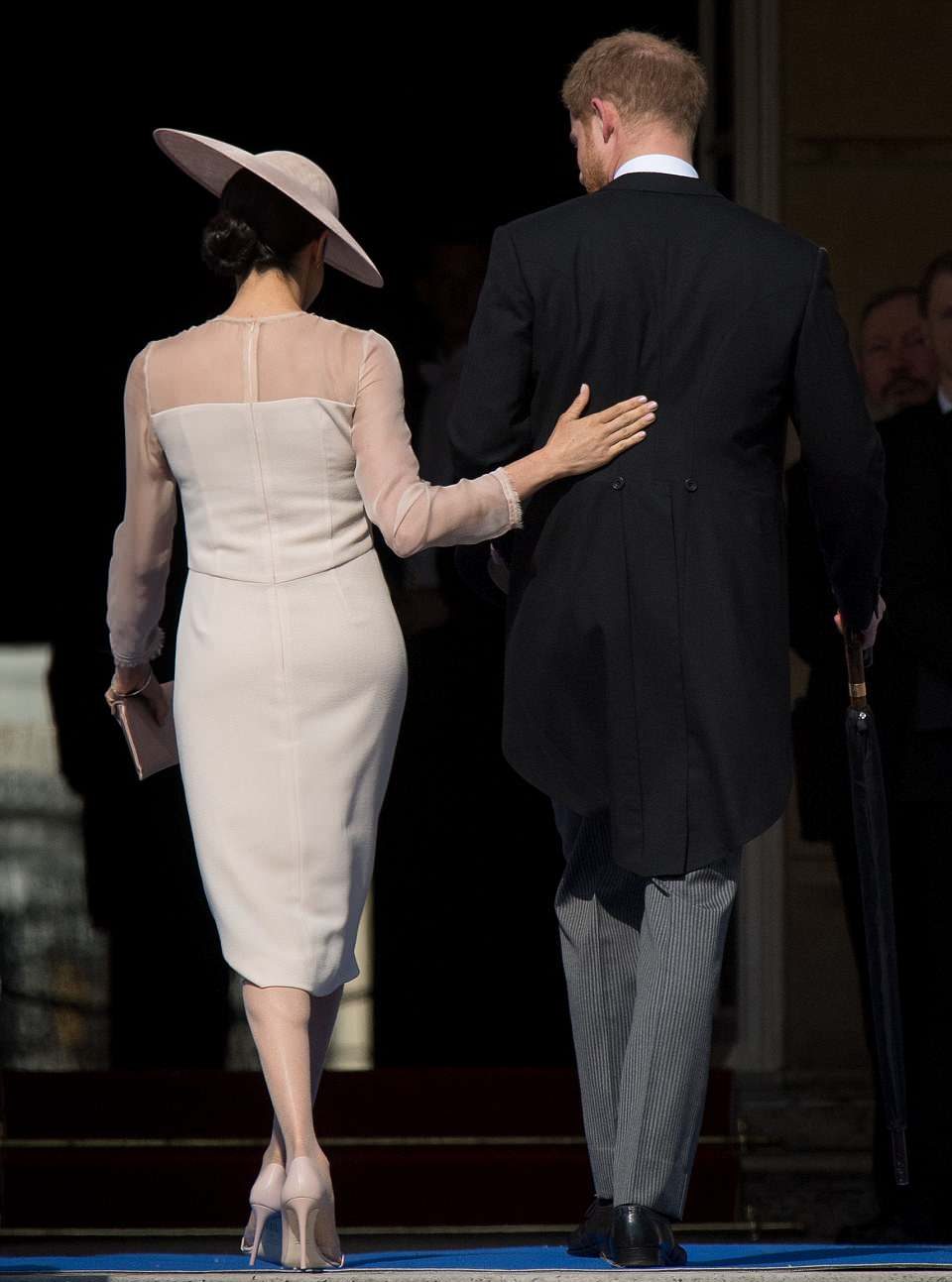 The new Duchess of Sussex will be for the first time honored as Her Royal Highness. She wore a hat by Philip Treacy, white dress by Goat and switching up her signature messy bun for a chic updo.

Although she was quite nervous about her first outing Fortunately something happened that made her giggle.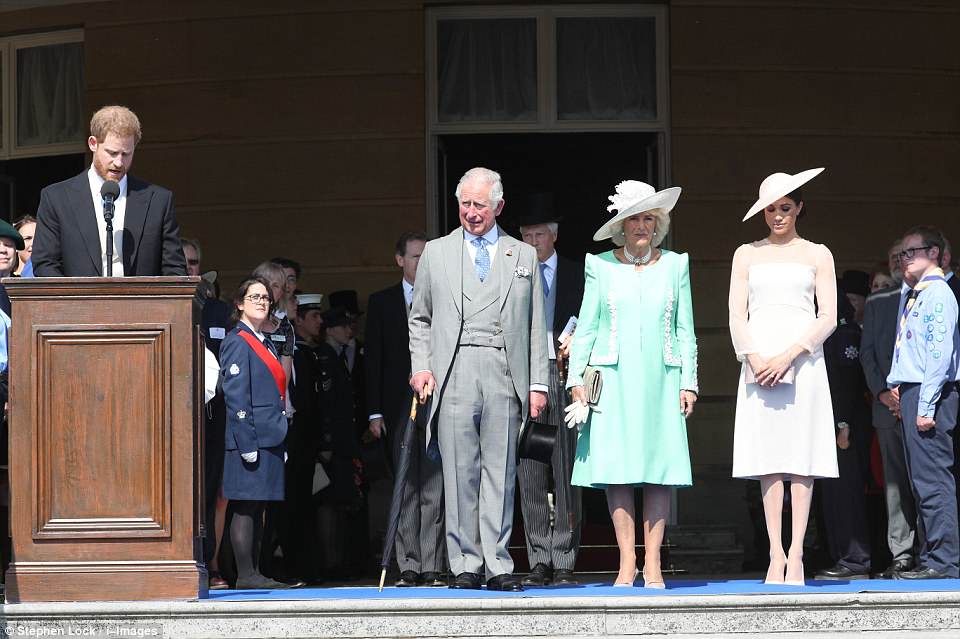 A bumblebee flew into Harry's ear while he was giving the speech. Harry, who was in the middle of his speech at Buckingham Palace in London suddenly went lost his place and said laughing: 'To say… phffff….that bee really got me!'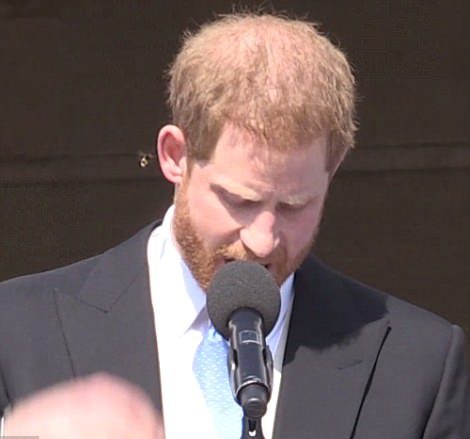 People are expected to pay respect to the new Duchess of Sussex and call her mam at the garden party.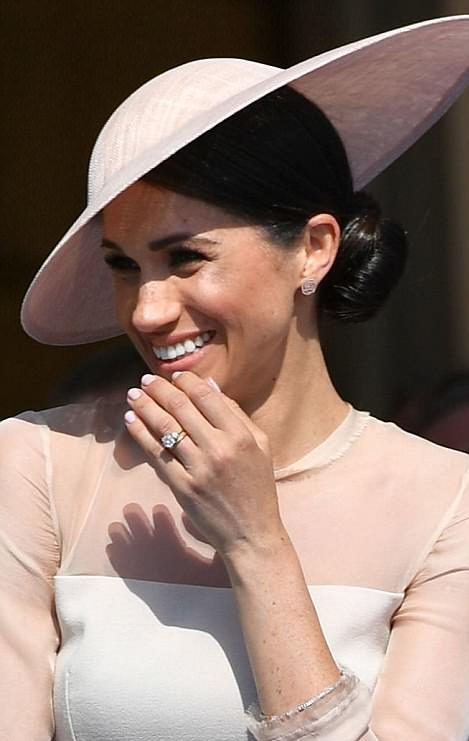 Prince Charles was seen playing with his umbrella and holding up his hat at his birthday party.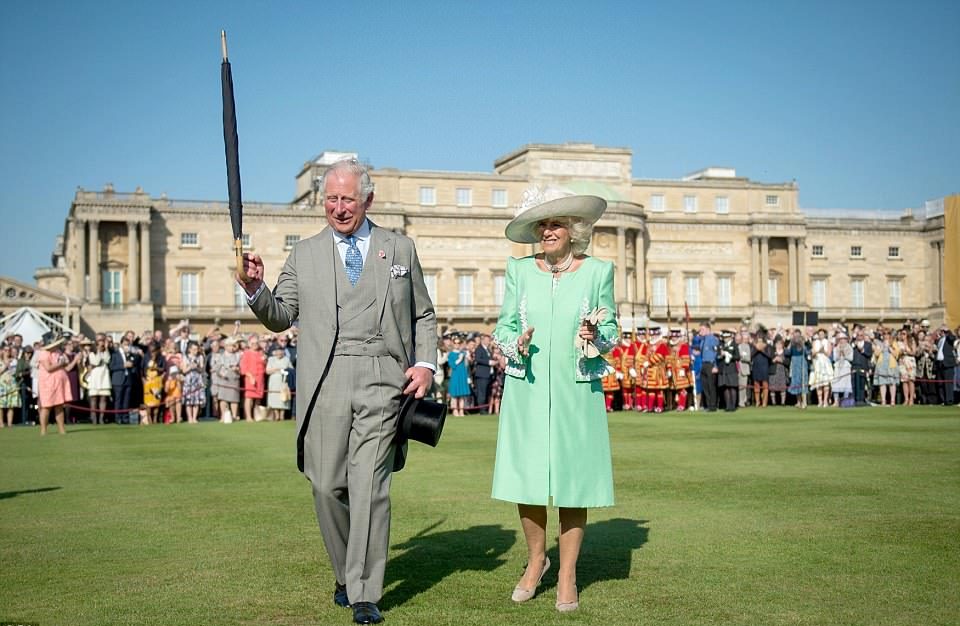 Her elegance is praiseworthy!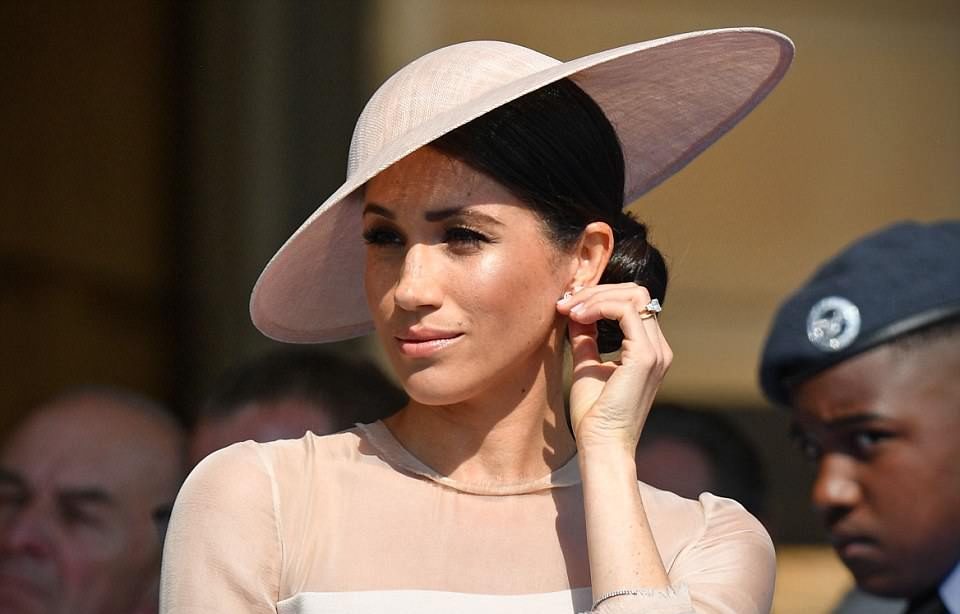 The couple looked happy despite sacrificing their entire honeymoon to attend this party.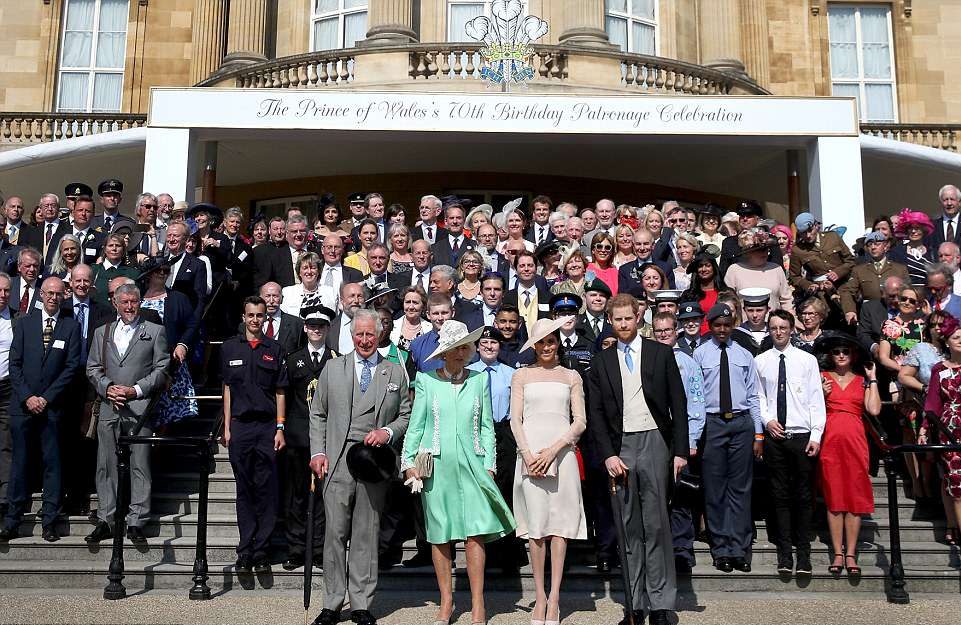 Read More:-The Royal Wedding: Surprising Rules Meghan Markle Has To Follow Before The Wedding