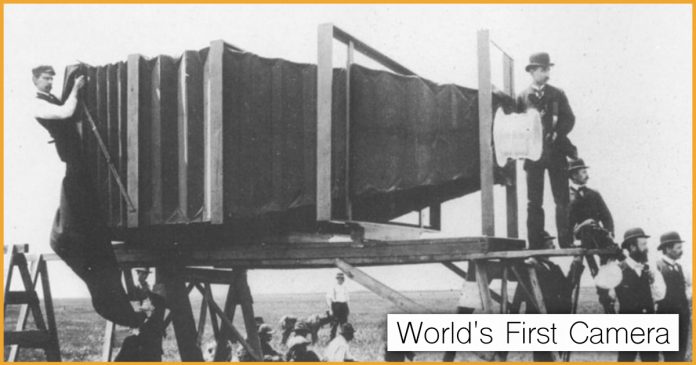 Who isn't aware of the greatest invention of the last century: The Camera. It changed the lives of people. Years ago people had only memories, soon camera came into existence and people started having pictures as physical memories. So to your knowledge, this might be the first camera: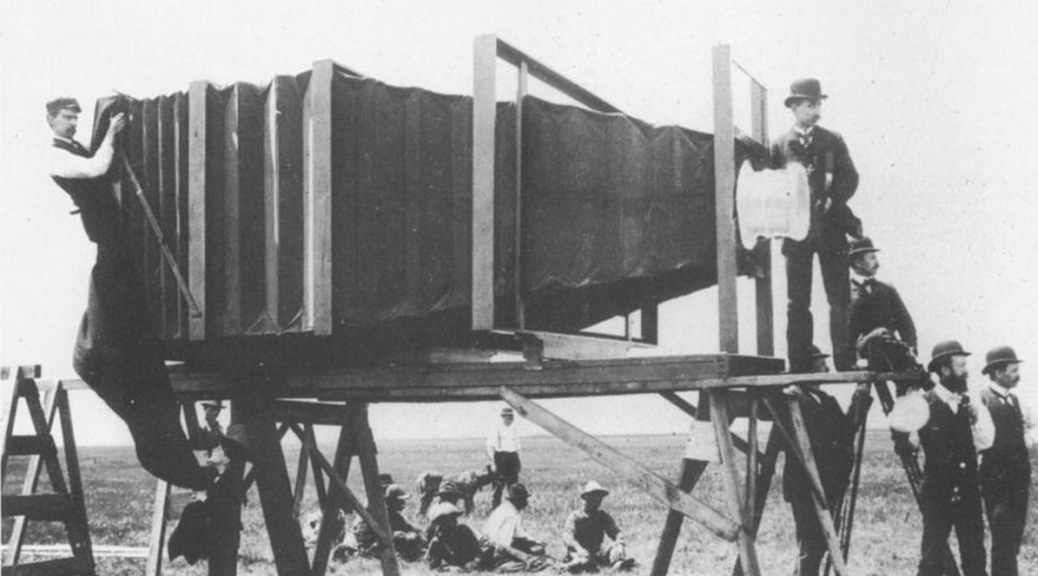 via
Well, what if I tell you that this isn't the first camera. Logically if this was the first camera then who clicked this picture? In another case, this could also be possible that two cameras were made and this was the first camera so the developer clicked the picture using the second camera he made. Agh! it's confusing, isn't it? Well, we are here to help you with that.
Alos Read: 24 Funny Photos That Were Captured By Chance
The Picture spread a myth about the first camera.
The camera which is often designated as the first camera isn't the first camera, its the largest camera made at that time. The picture which is famous as the first camera picture is actually the world's largest camera built by photographer George R. Lawrence.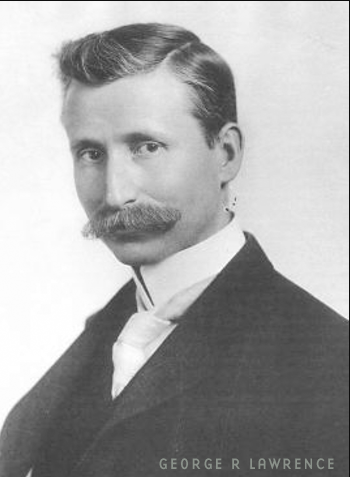 What was the purpose of making this mammoth camera?
Chicago & Alton Railway company wanted to take a picture of one of their newest train, the Alton Limited. The train was said to very precisely perfect and the windows were of the same size, style, and shapes and it was loaded on standard six-wheels trucks. Soon a  tender was released to take a photo of the train.
So how come this world largest camera was made?
George R. Lawrence in 1900 was asked by the Chicago and the Alton railway to shoot one of their trains and print and print the world's largest photo of one of their trains. So the size of the photo was 8 feet by 4.5 feet, thus it needed a special camera to get a photo of that size. George R Lawrence built the camera with the help of 15 men as the weight was around 900 pounds.

The mammoth camera clicked the picture and it was taken to Paris for 1900 world fair. No one had ever seen a picture of this size thus people asked for proof. Soon French ambassador to the United States was invited to Chicago to inspect the camera and he then verified the camera and the picture was given the prestigious "evolving art and science of photography" award.
Also read: Woman Photographs Strangers To Show How People React To Overweight People
What was the cost of making the world's largest camera?
The camera was around 900 pounds and it required 15 men to move and operate the camera. The final cost of making the camera was whopping $5000. If you think its just $5k then it was more than enough to buy a bungalow in the 1900s.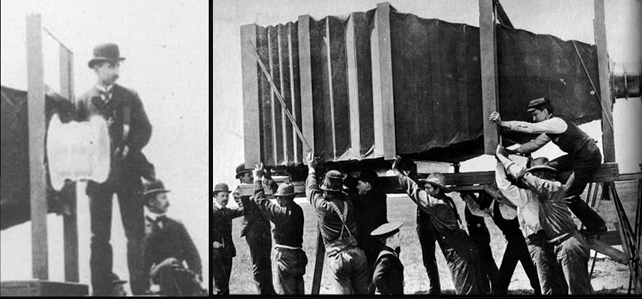 via