An English teacher recently corrected Donald Trump's letter and was schooled by him. This 61-year-old retired English teacher from Atlanta first corrects the letter sent by Us President Donald Trump and then sends it back to the White House.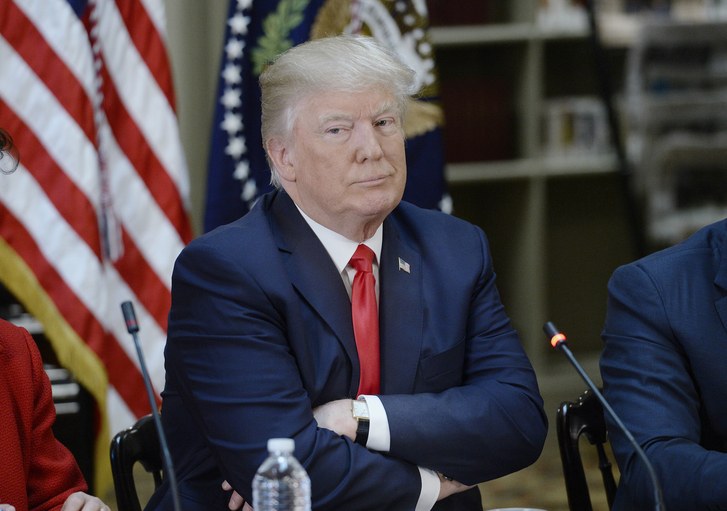 A retired high school English teacher, Yvonne Mason wrote a letter to the US President Donald Trump asking him to visit family members of the victims who died during mass the shooting in Florida high school in February.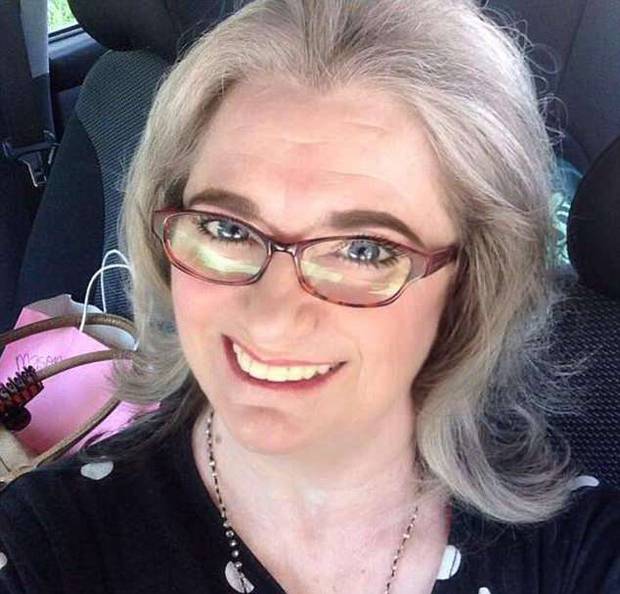 And after receiving Donald Trump's letter from the English teacher the White House responded him with a letter signed under The Us President Donald Trump's name. But according to Yvonne Mason, the letter received by her was full of grammatical mistakes.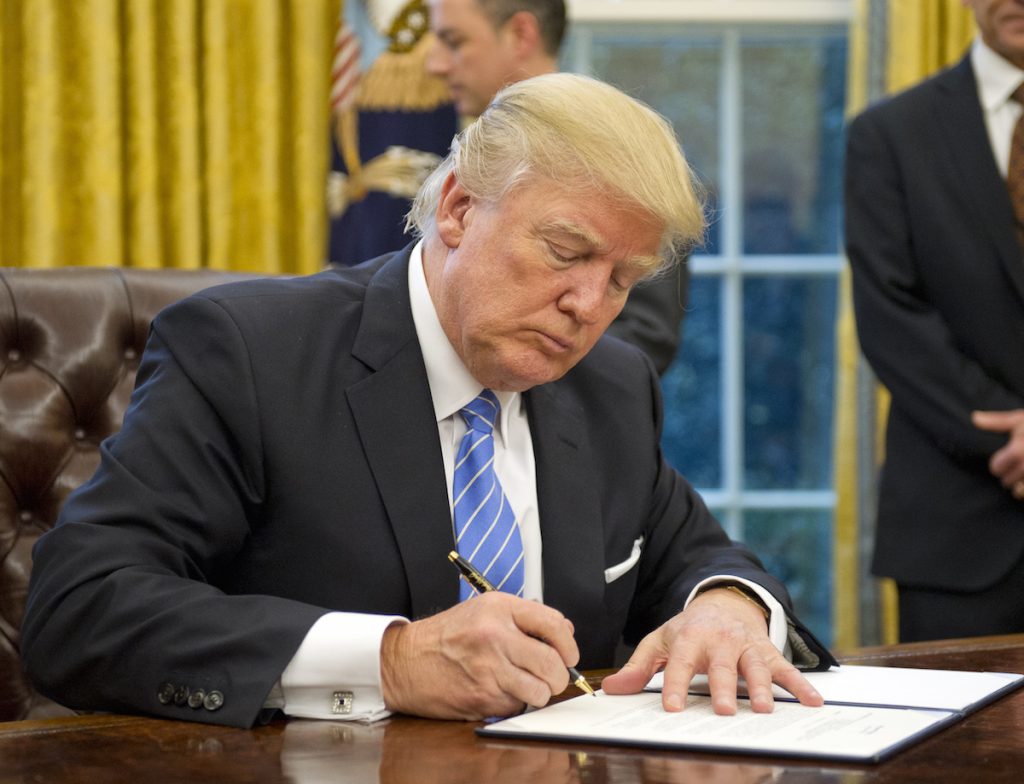 Being a teacher of English she couldn't resist correcting the grammatical mistakes that were there in the letter. In fact, this 61-year-old retired English teacher shared the corrected version of the letter with the Internet before sending it back to the White House.
Ms. Yvonne Mason corrects the grammar and punctuation in the letter she received from the White House and wrote, "Have y'all tried grammar and style check?" at the top of the letter.
"It was a poorly worded missive. Poor writing is not something I abide. If someone is capable of doing better, then they should do better," she told NY Times. "How terribly pathetic is this the President of the United States and this is a letter HE composed, holy great schools you went to!!" she wrote.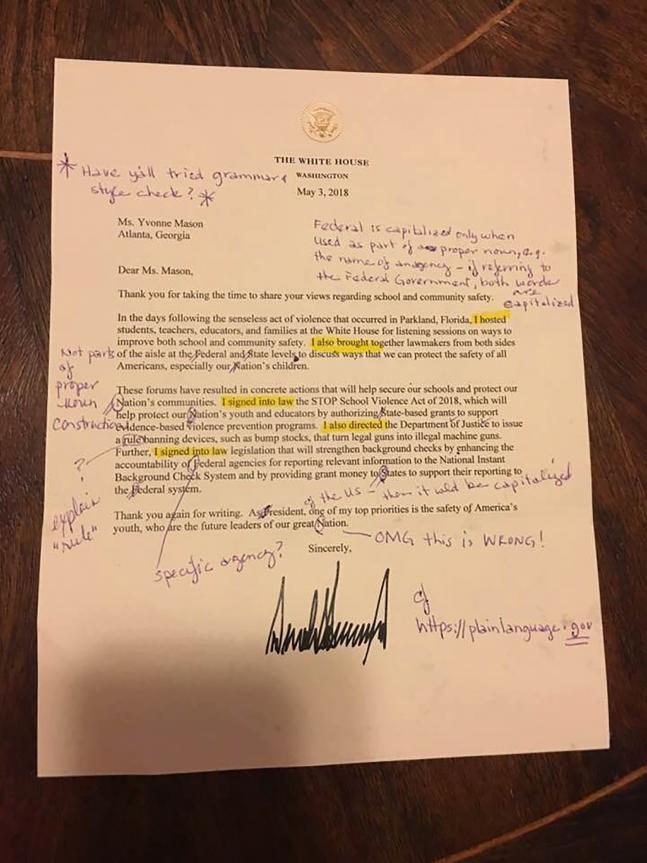 Also, the letter she received under Donald Trump's name did not address her concerns and talked more about the actions taken by the government. And Ms. Yvonne Mason accepted she wrote the letter in frustration as she wanted to do something for the families affected by the tragedy.
However, she was also not spared and received flak for using words like "OMG" and "Y'all" on her social media accounts as well. Some people also trolled her as some words she had corrected were already correct according to style sheet of the federal government.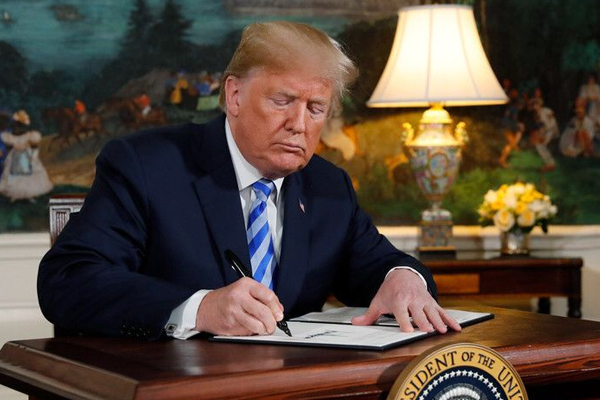 Read More: Here's What Mia Khalifa Has To Say To Liverpool Keeper Loris Karius