There are many love stories, where lovers have paid some extraordinary tribute to their late lovers. Sometimes words can't describe the deep love a husband has for his late wife, that's the reason why this husband created a heart-shaped meadow, as a tribute to his late wife. It was only discovered by a hot air balloonist, who captured an aerial view of this beautiful love story in his lenses.
Also, read 12 Ways A Husband Makes His Wife Feel Ugly Without Uttering A Word
Andy Collett, a passionate hot-air balloonist was flying over his home country of Gloucestershire when he was struck with the most beautiful aerial view of a 250-foot heart-shaped meadow.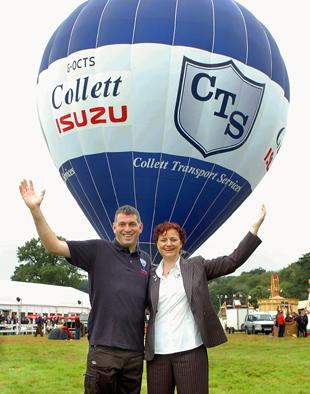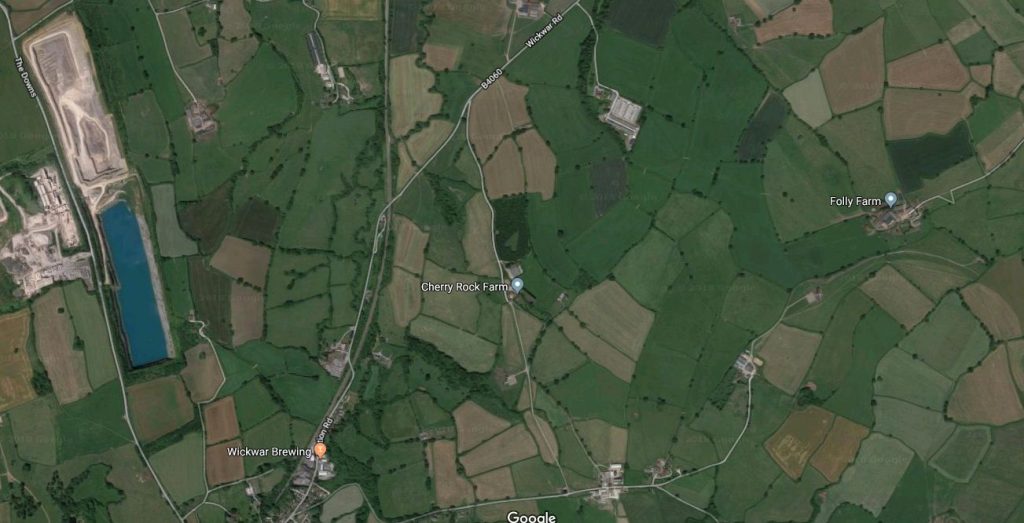 This heart-shaped meadow apparently belonged to Winston Howes, who had lost his wife Janet Howes in 1995 after 33 years of their marriage, due to heart failure.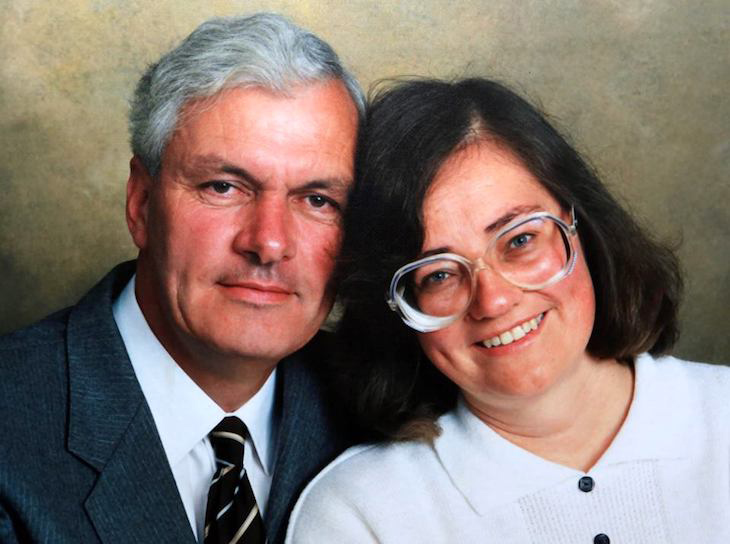 In 1960 when they met, it was love at first sight and barely after 2 years, they got married in 1962.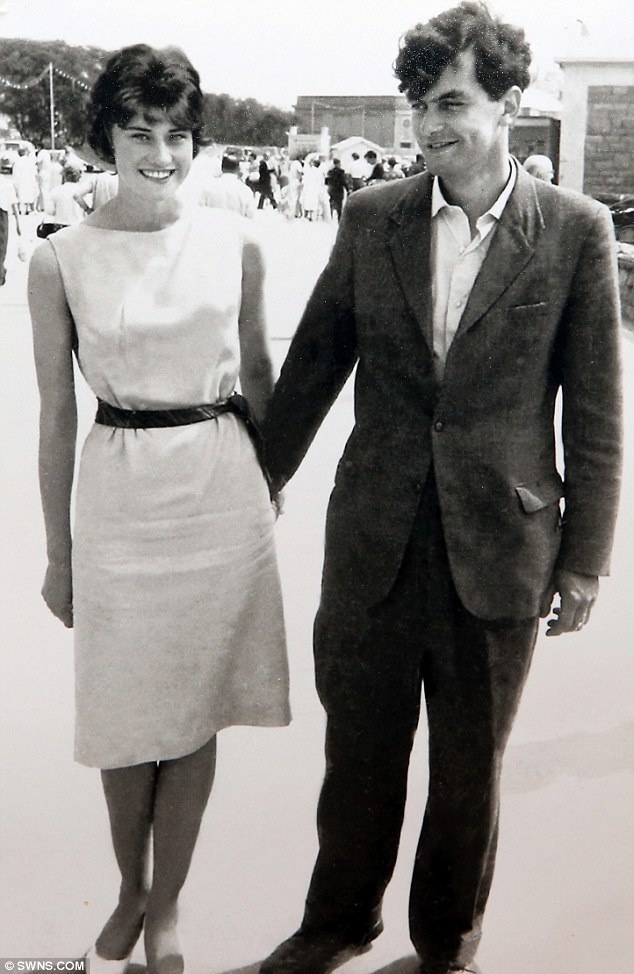 After marriage, they both shifted to Winston's 112-acre farm near Wickwar, South Gloucestershire, where the wife gave birth to their first son.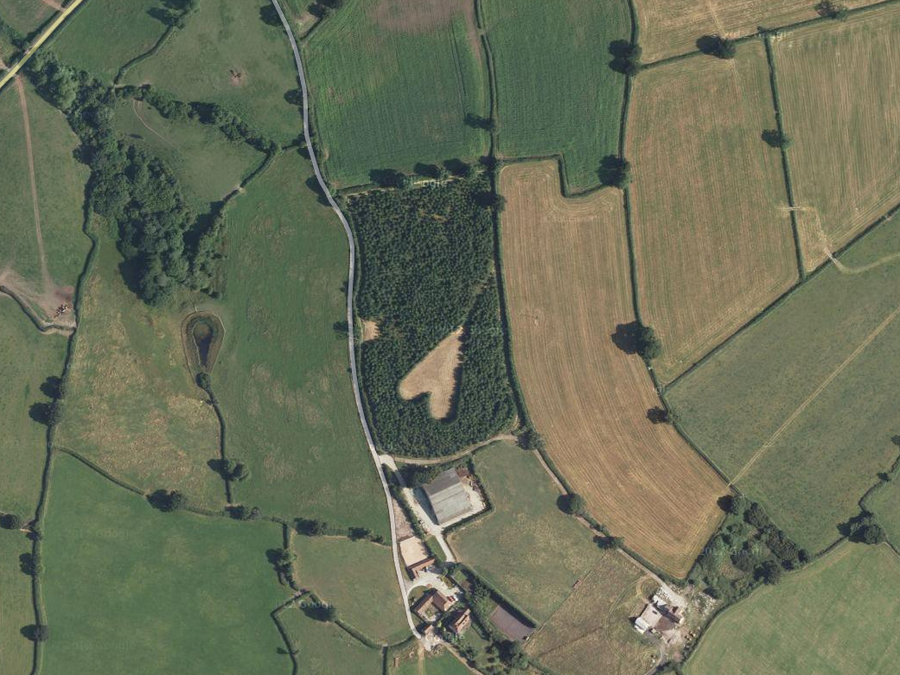 Now, after the death of his wife, Winston 70, wanted to pay a tribute to his late wife. So, he spent almost a week planting oak saplings on his six-acre field leaving a perfect heart shaped area vacant in the middle.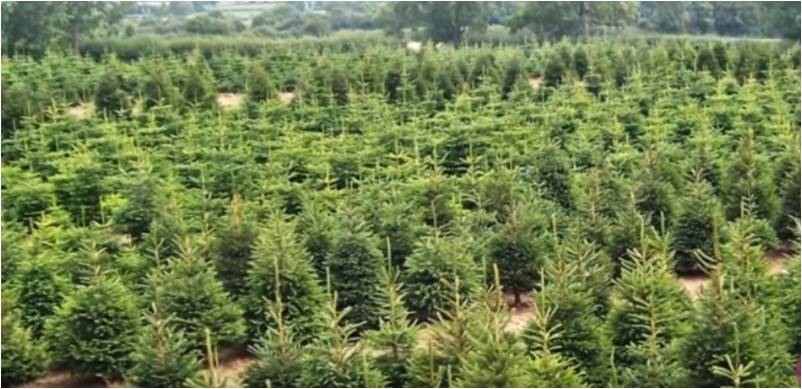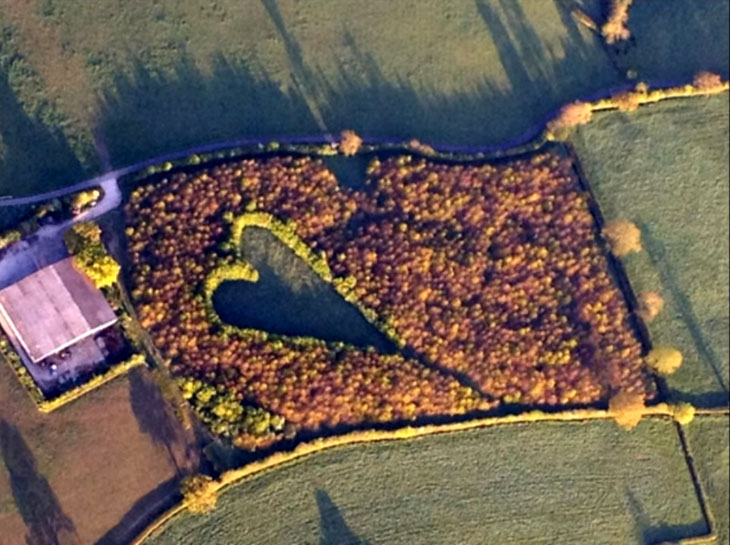 Now after 17 years the fruits of his love has unfolded into a beautiful heart-shaped meadow, which resembles like a harmonious haven through the aerial view. Winston sits here and relives his memories with his late wife.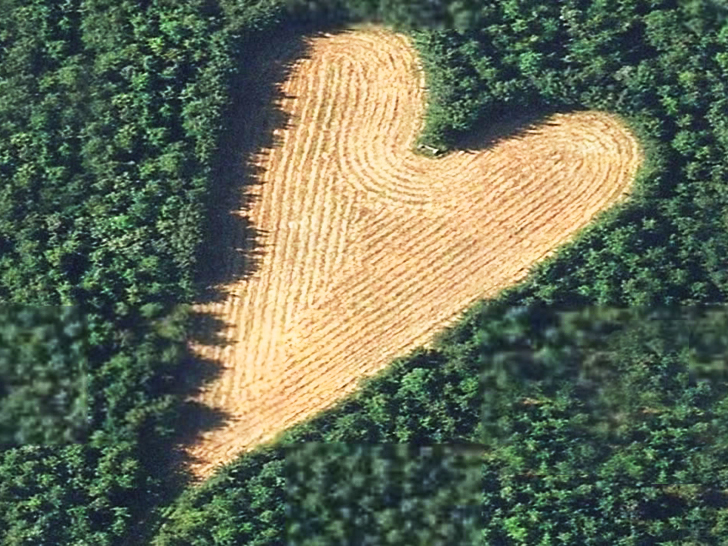 This stirring tribute to his late wife was laid out by planting thousands of trees and the heart-shaped point faces the childhood house of his late wife.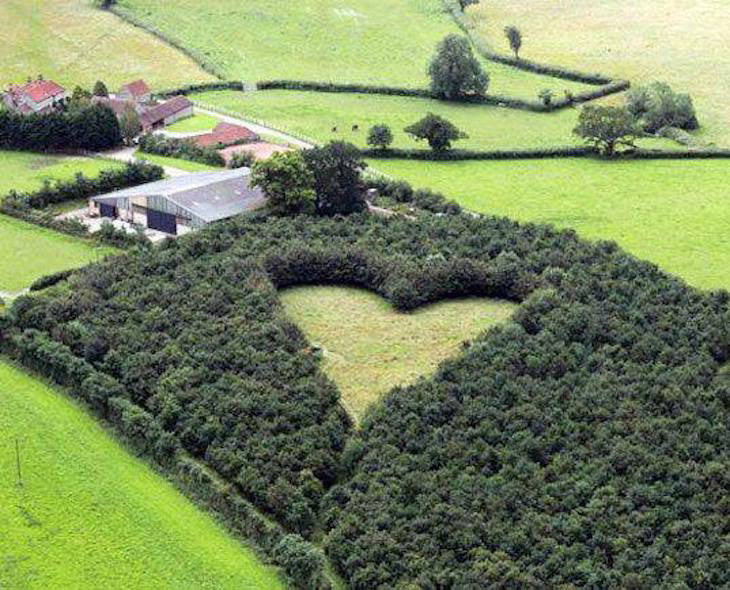 Only through an aerial view can this masterpiece be visible and not from the road below. Winston tried keeping this a secret until it got revealed by the hot-air balloonist.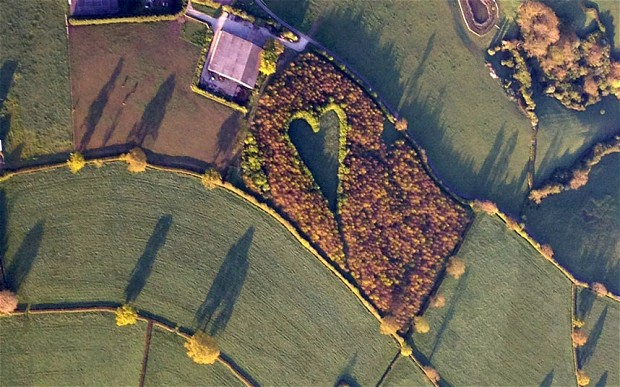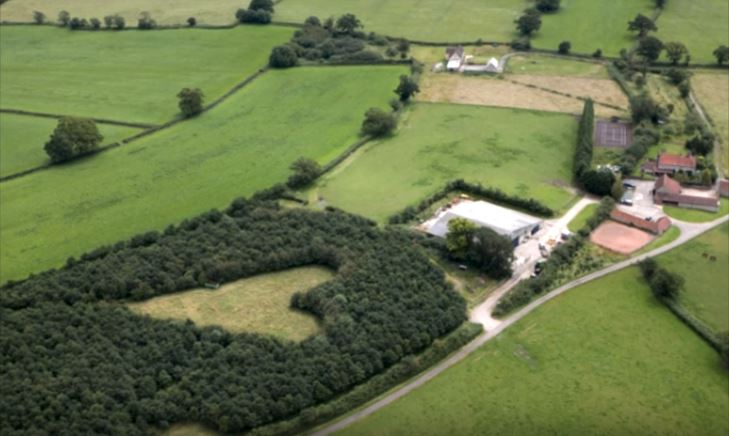 The idea of paying tribute to his late wife through a heart-shaped meadow came only after her death. And it took planting of several thousand of oak trees, devotion, and love of course, without which it would never have been possible.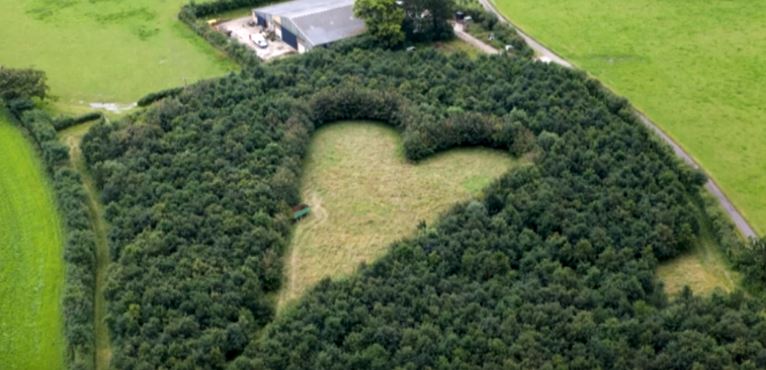 Winston hired people especially to do the job, who planted large oak trees at the edge of the acre-long heart-shaped meadow and created a bushy boundary.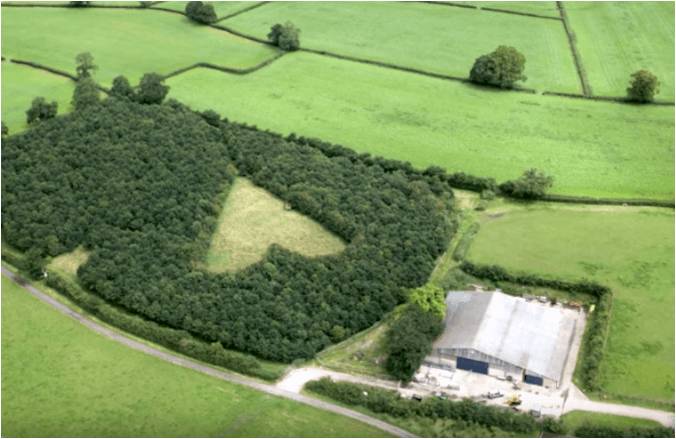 In the heart-shaped meadow, Winston has planted daffodils, which usually comes up during springtime. And when it does, it simply looks awesome from an aerial view, where Winston goes quite often and remembers his late wife through this tribute. Five years ago he flew over it also.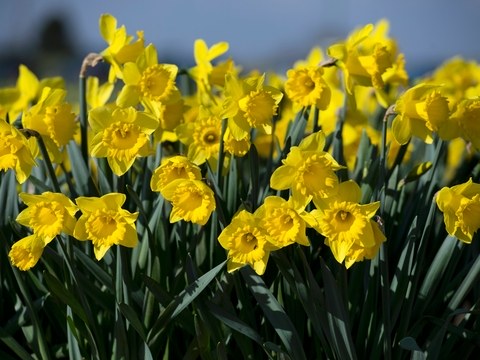 To enter the heart-shaped meadow, there's a secret entrance via a track from the tip. Both father and son never wanted to reveal this secret tribute, but true love can never be hidden, especially from an aerial view.