Have you ever lived somewhere that gets really cold in winter season? You wake up in the morning and you see frozen things everywhere at its place except you! Could you imagine it? Yes! This happens when mother nature releases a cold front and she freezes everything in her path. And believe me it can be the most beautiful things you will ever see.
ALSO READ: Pictures That Proves Why Things Posted On Social Media Can't Be Trusted
So today, we have 25 incredible pictures of frozen things which you won't believe are real!
1. Frozen Ship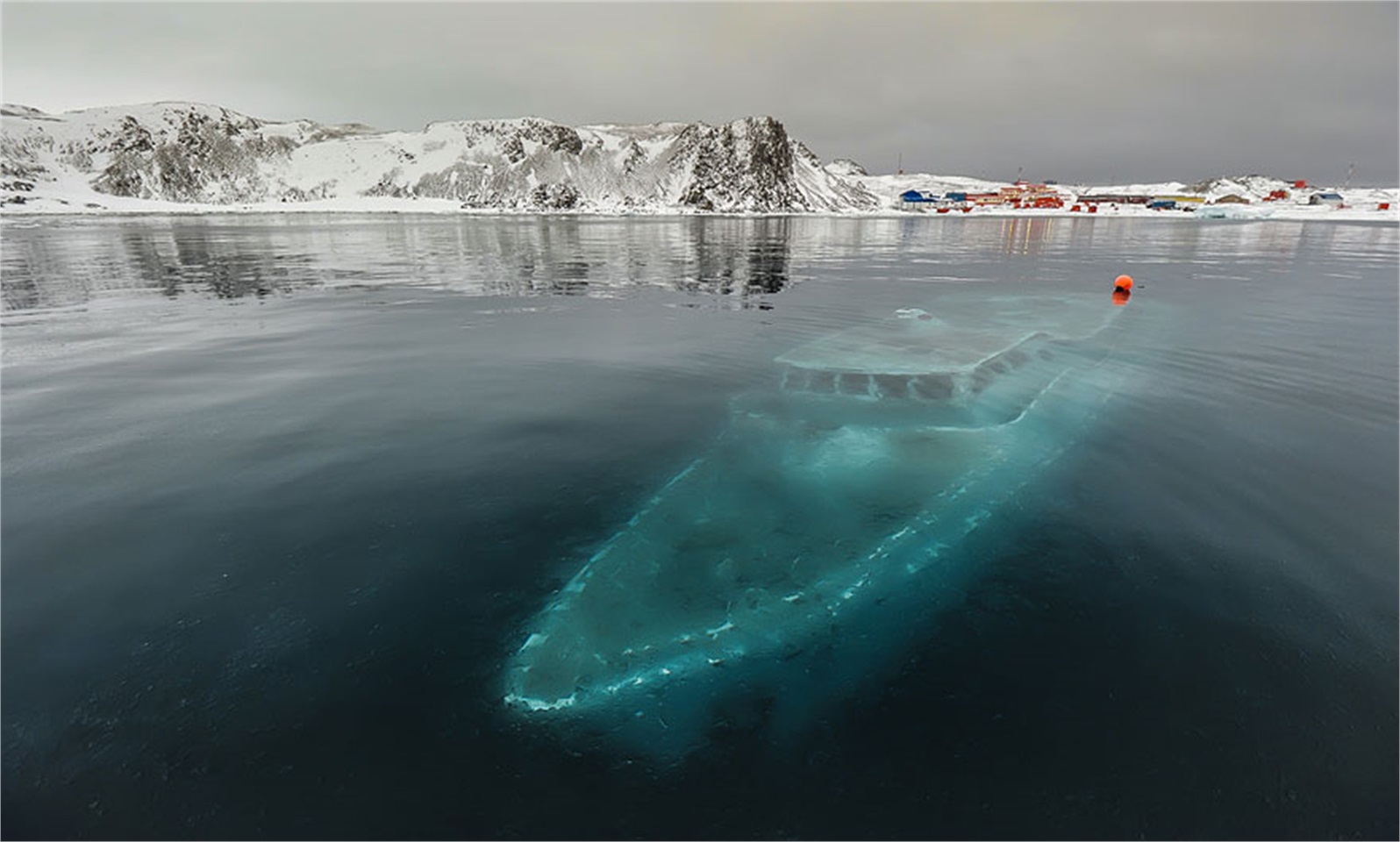 2. Frozen Beer Pong Game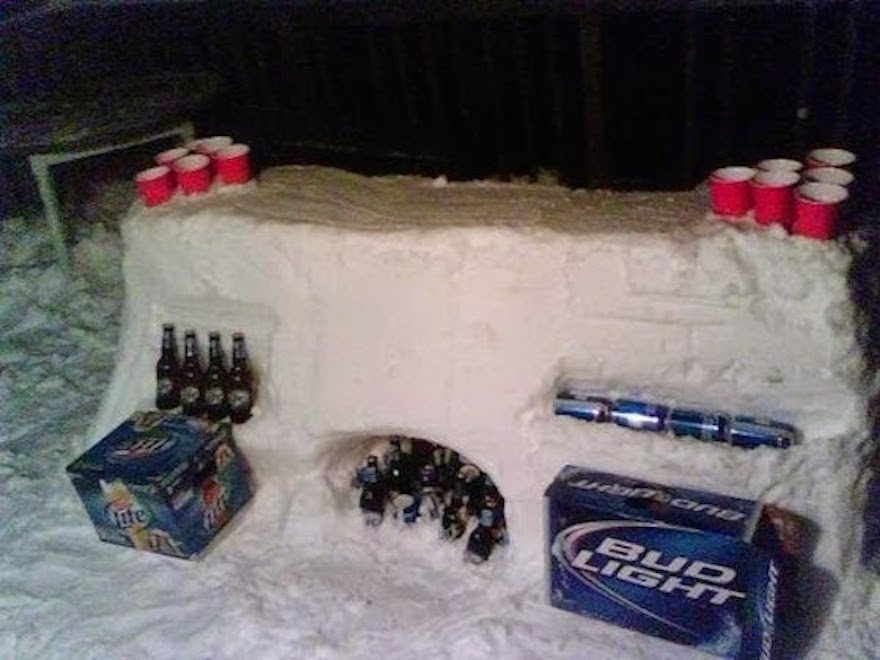 3. A Frozen Penny Stuck In The Icicle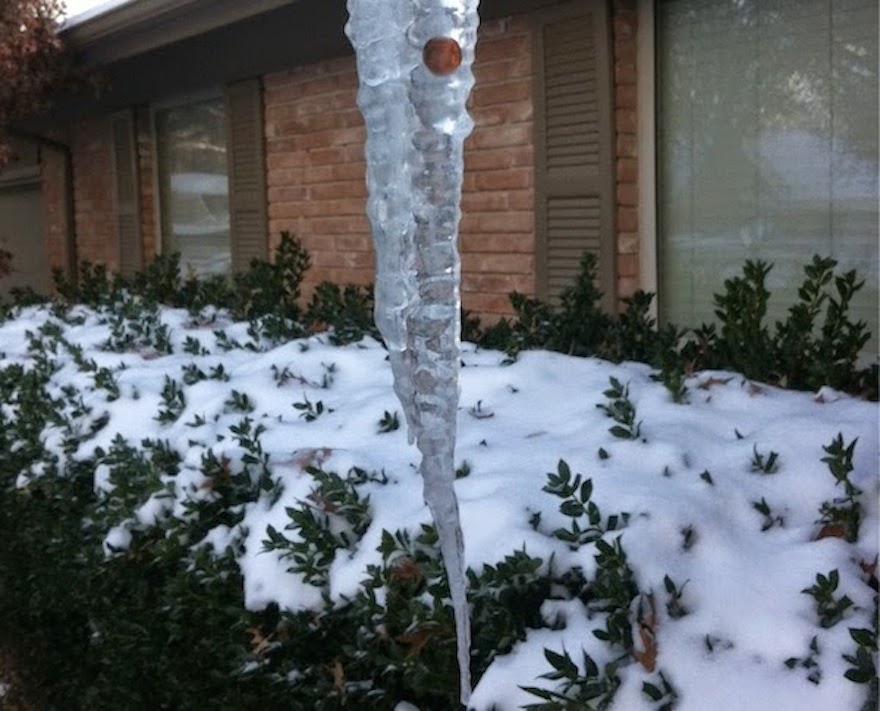 4. Flash Flood Just Got Frozen In The Forest!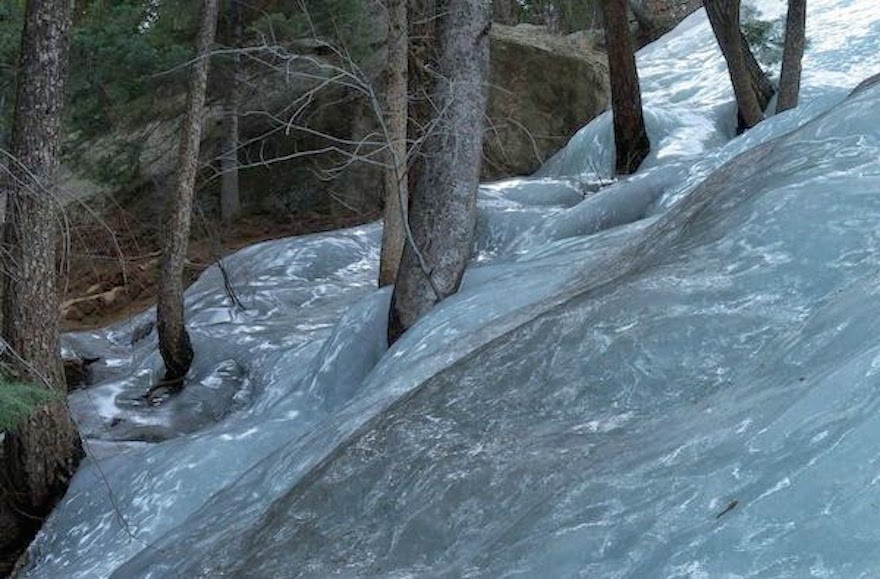 5. Stop Sign Frozen In Russia!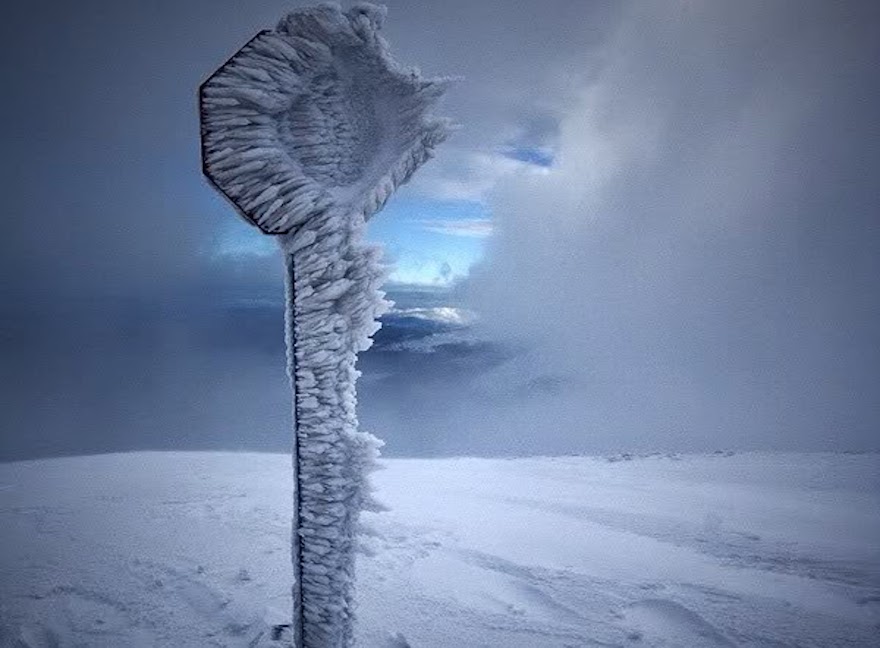 6. Frozen Lake In Alberta, Canada
These awesome frozen bubbles are formed due to methane present in the lake.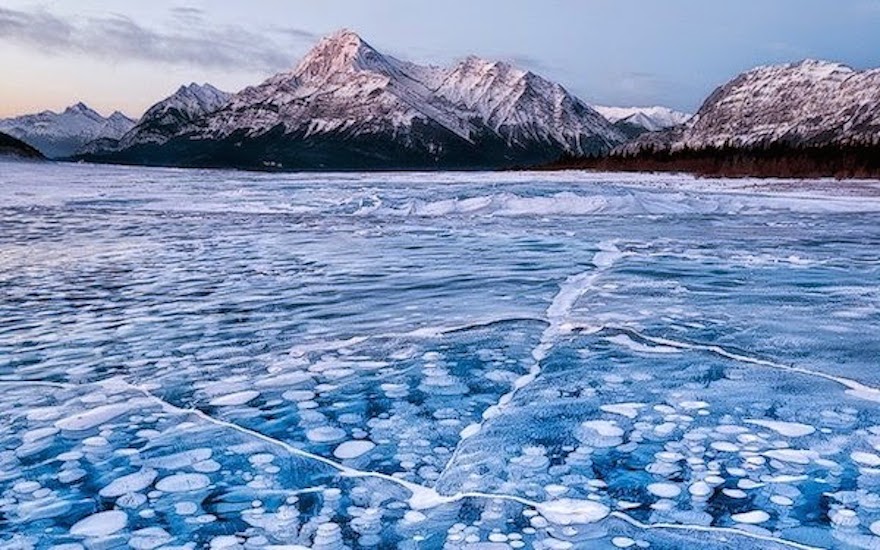 7. A Frozen Water Balloon.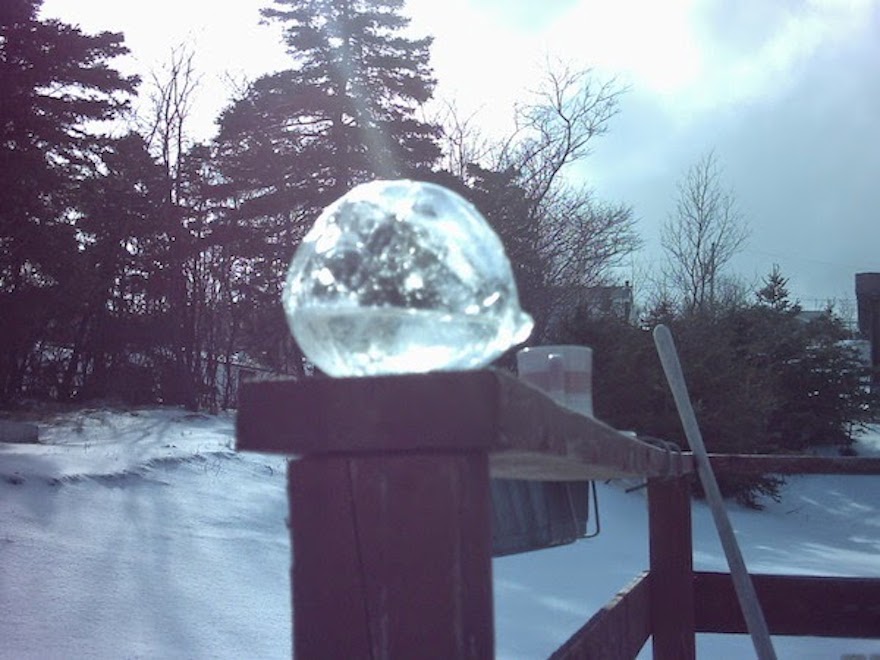 8. A Frozen Stuffed Animal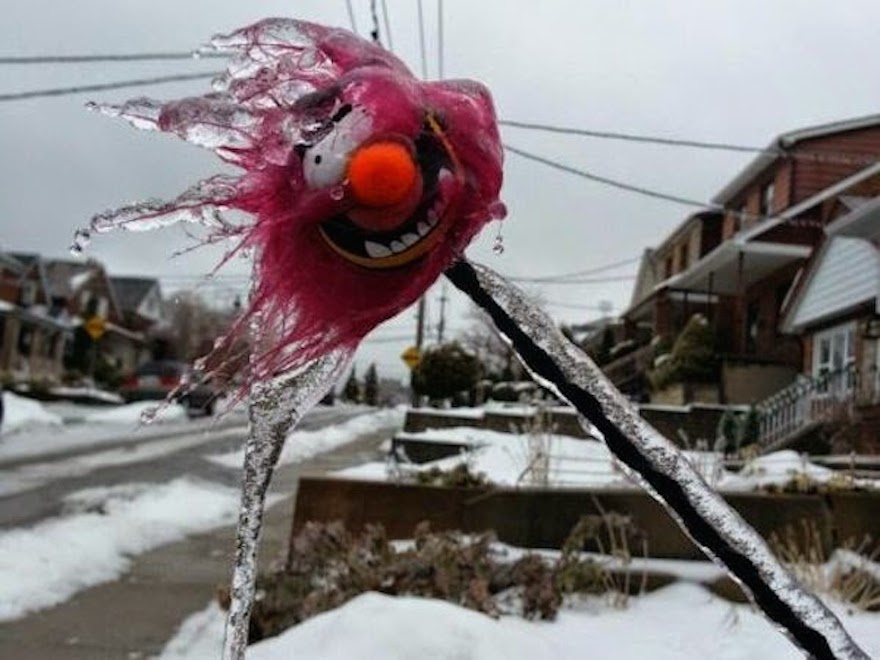 9. A Frozen Trash Bin
Sorry, Can't Take Out Trash Today!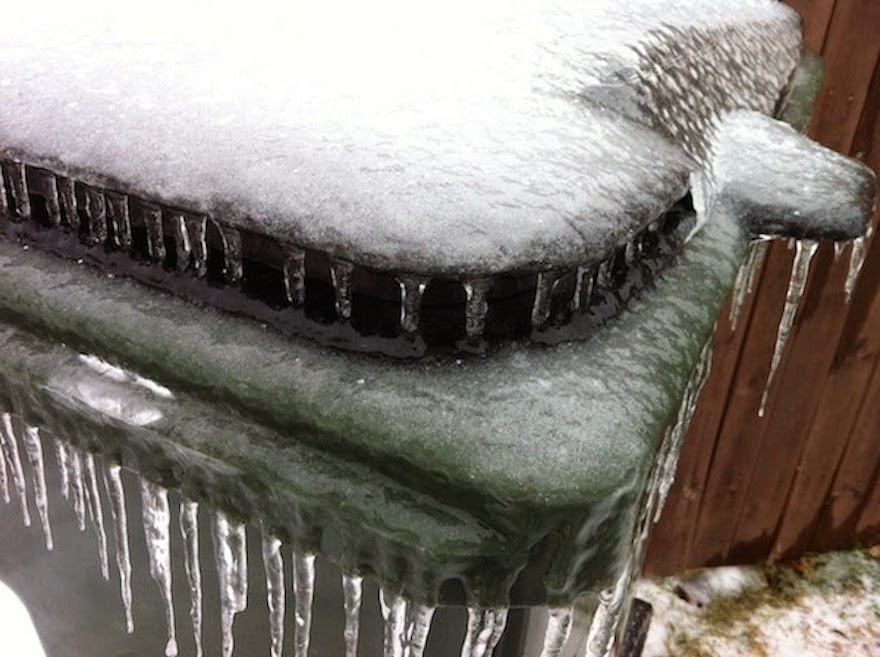 10. Frozen Ocean With Bravest Horse Of On It!
Ocean can also freeze like rivers and lakes but it takes the much colder temperature, 24.8 Degree Fahrenheit to be exact.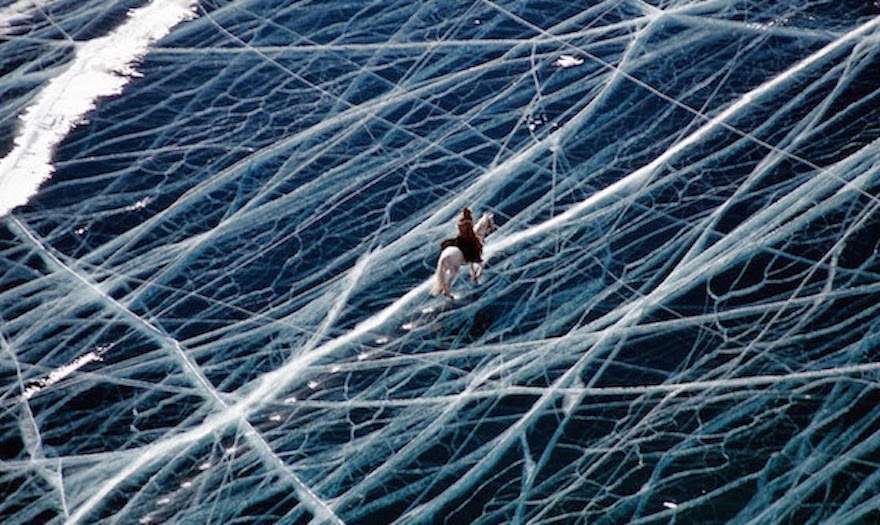 11. A Frozen Fox but this one makes me sad!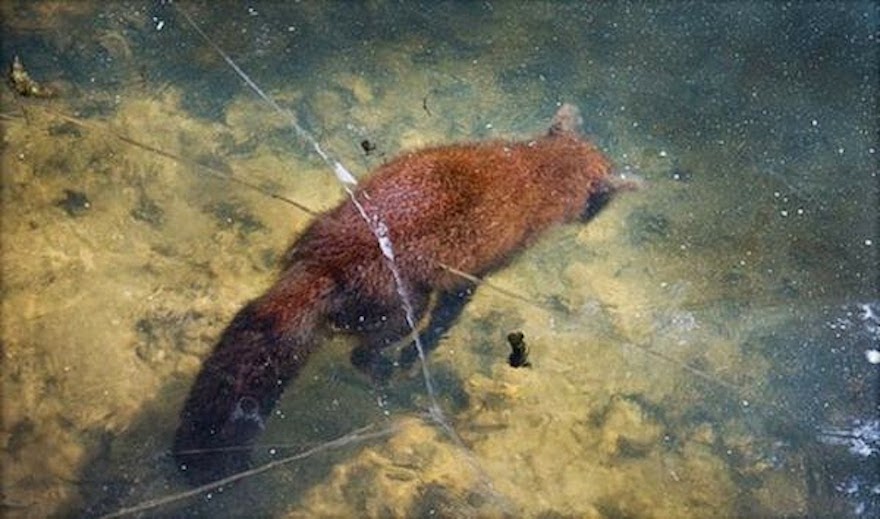 12. A Frozen Lake
Water to freeze like this needs temperature as 39 Degree Fahrenheit. As the temperature drops, the top layer of water is first to get frozen forming a thin layer of ice over the lake. The layer of ice is very thin and it may break if stepped on it.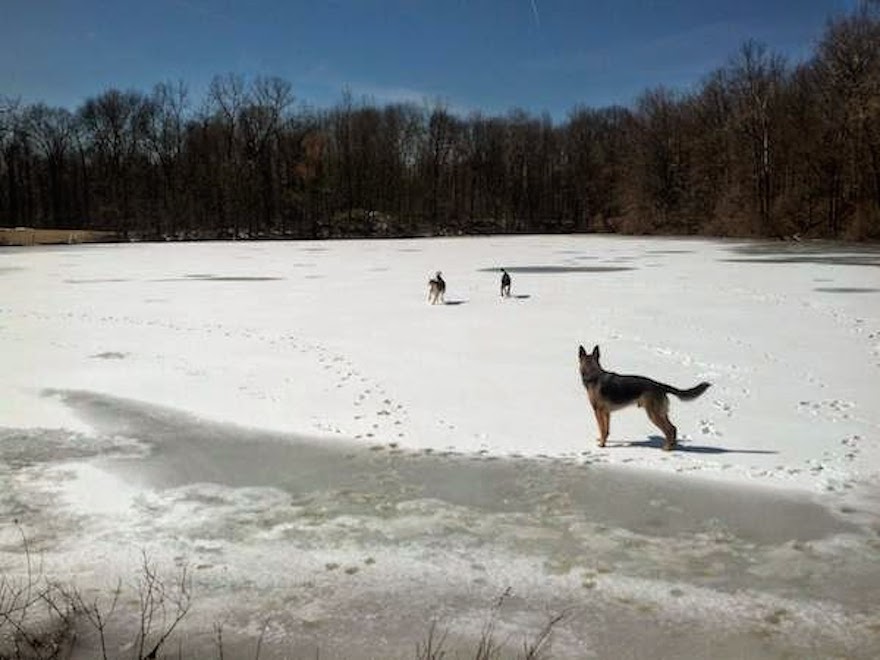 13. Frozen Truck 
Looks beautiful but it may take a while for the truck to get back to work.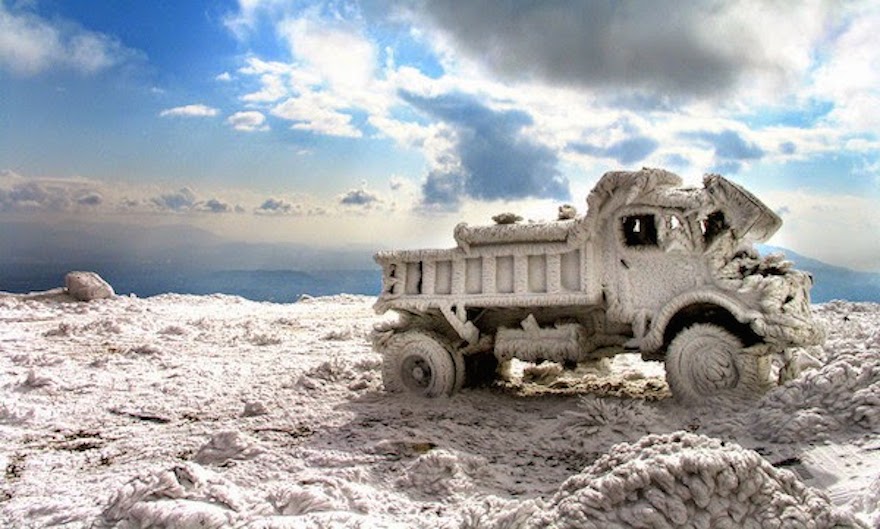 14. Frozen Chicago River
It will take a plenty of time and cold to freeze even 50% of the river since the river is large and fed by many other water bodies.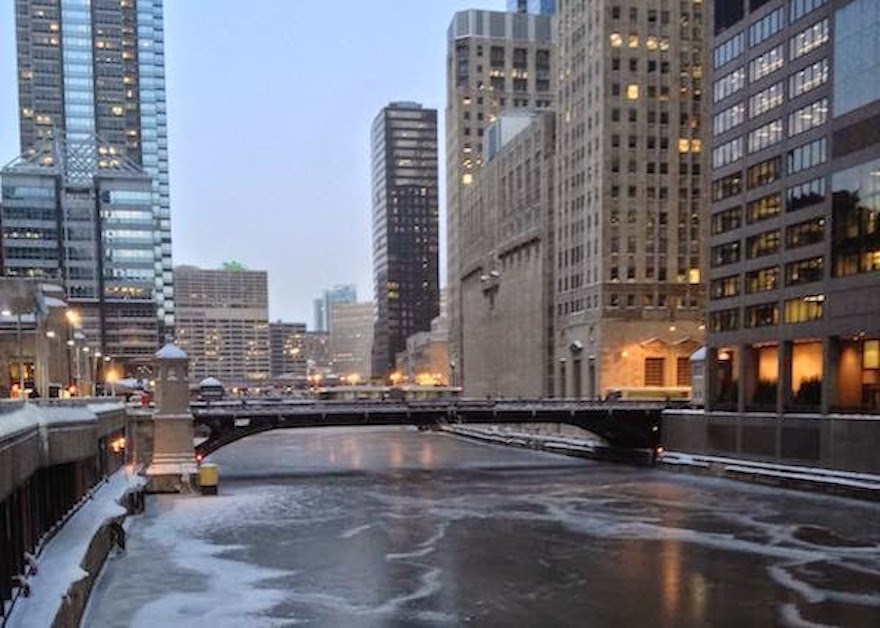 15. Frozen Water Fall
This picture is the most beautiful of all. You may not see frozen waterfalls in California but in places like Iceland, Scandinavia, and Siberia you can see such wonderful waterfalls. The incredible part of these waterfalls is the unique shape of fast-falling water.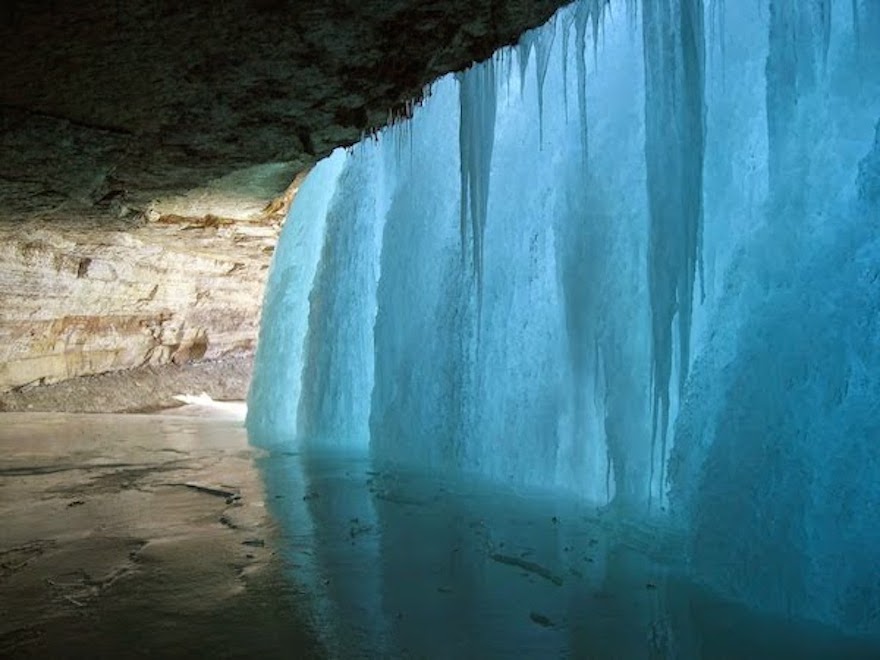 16. Frozen Flower Buds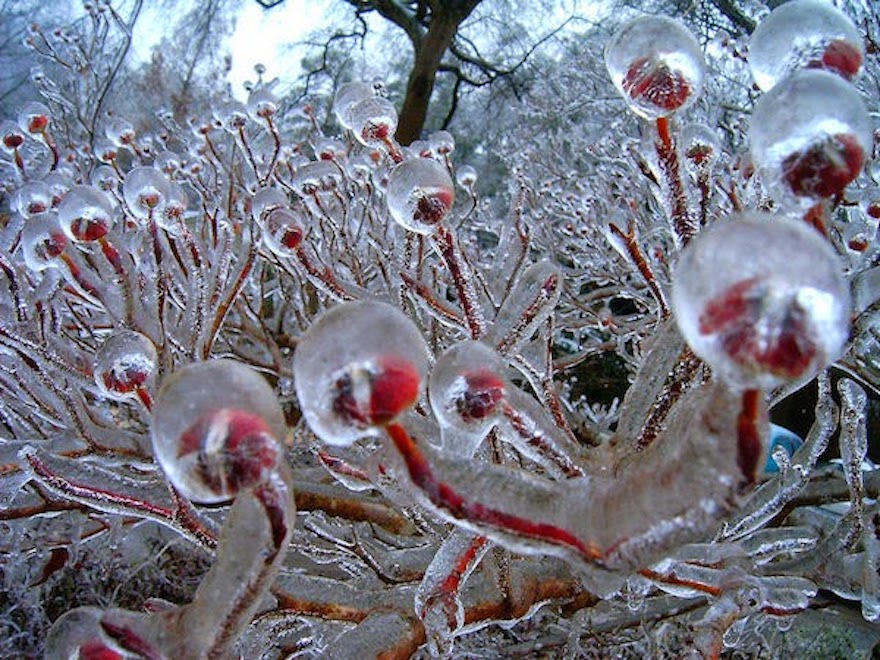 17. Frozen Dragonfly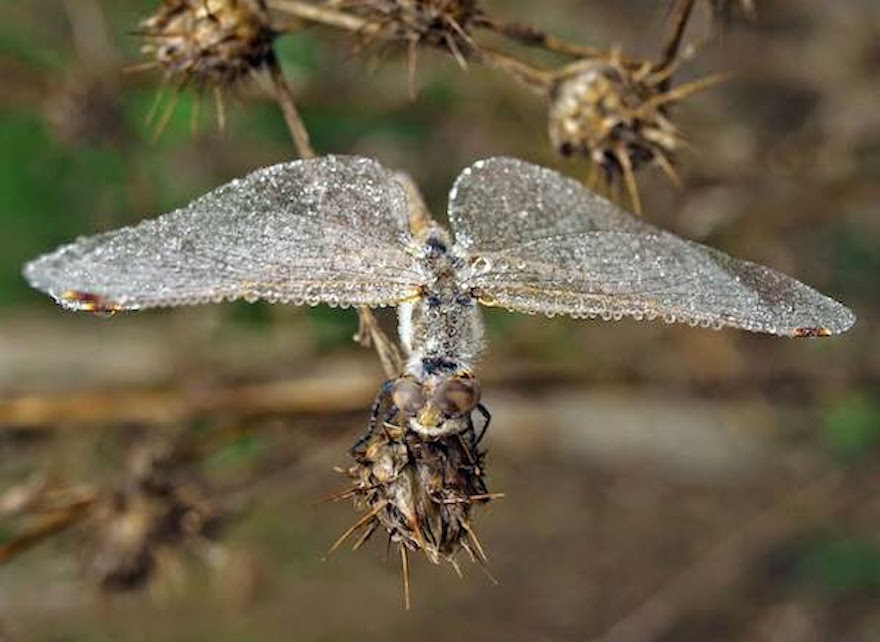 18. Window Cracked And Frozen
When temperature differs from low to high, glass can break under the pressure and can be freeze too.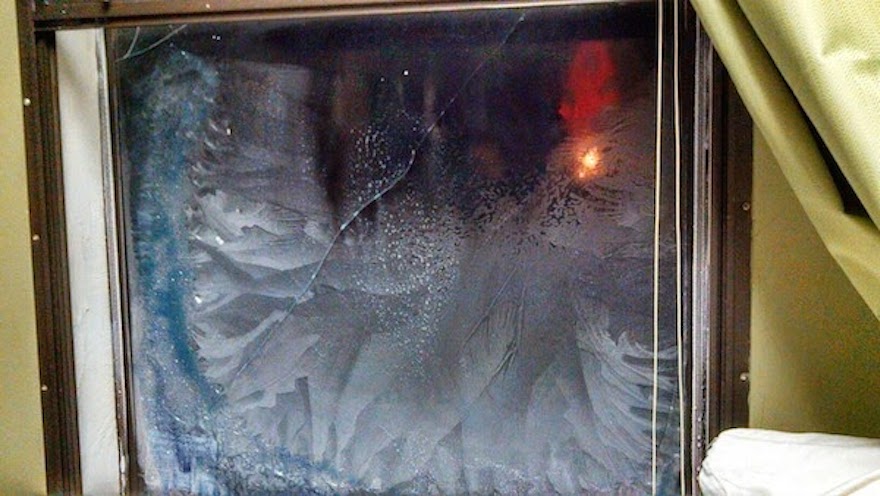 19. The Frozen Statue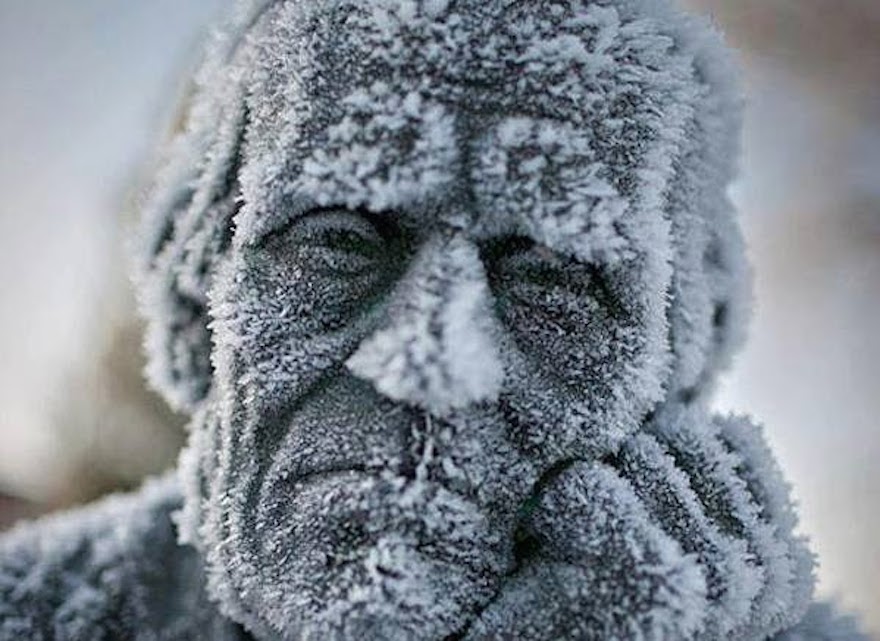 20. Frozen Trees In Lake Michigan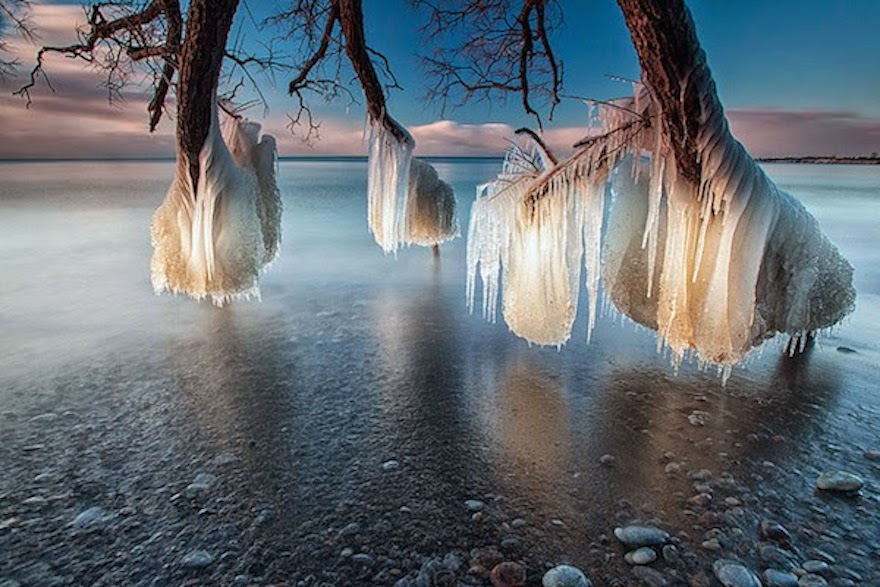 21. Frozen Light House In Lake Michigan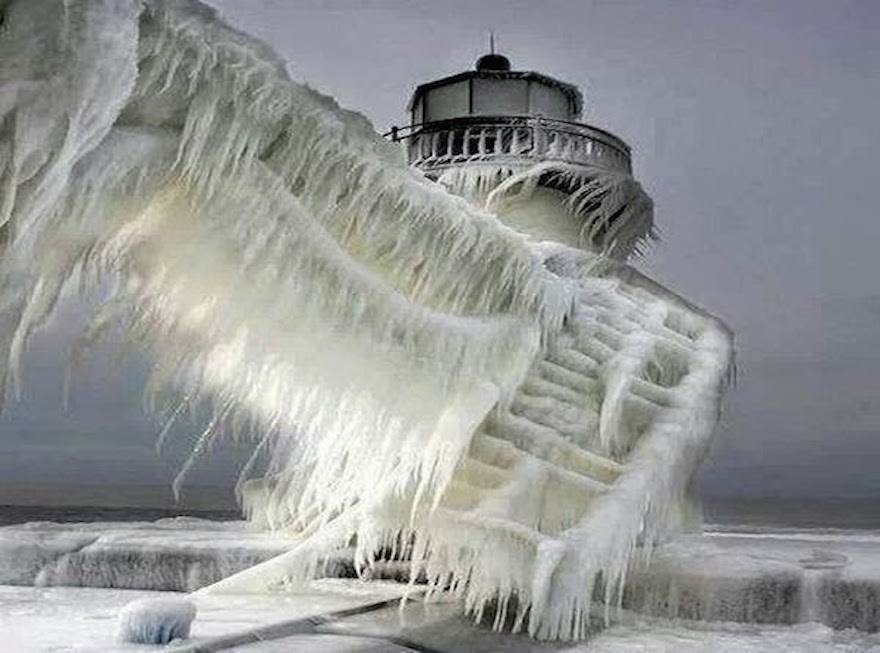 22. Frozen Water In Toilet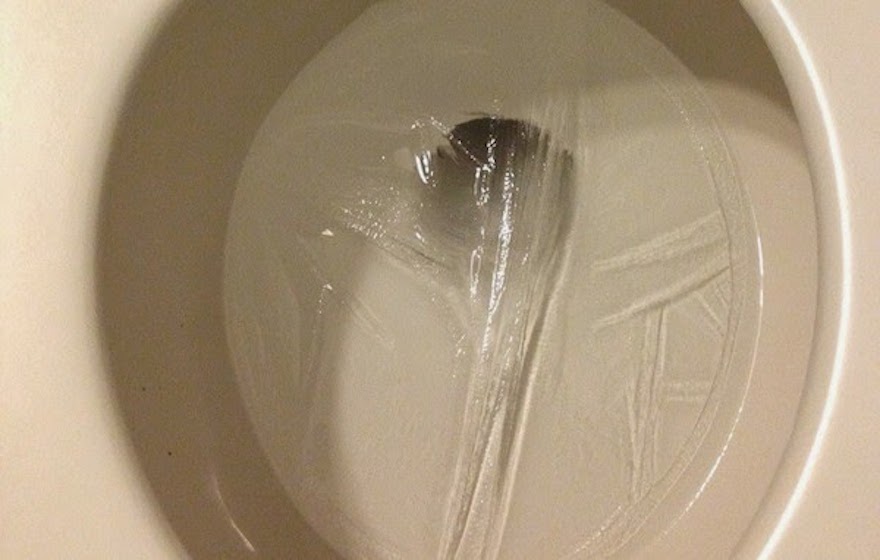 23. Frozen Land Cloud
This big block of ice looking like a "Land Cloud".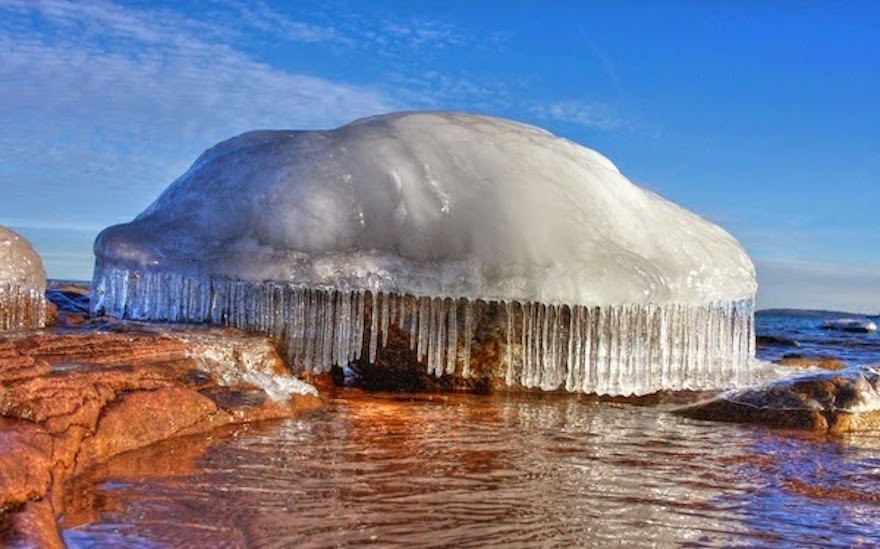 24. Frozen Geyser
How could we forget Frozen Geyser when we are listing 'frozen things'? They give us the breathtaking views we all crave for.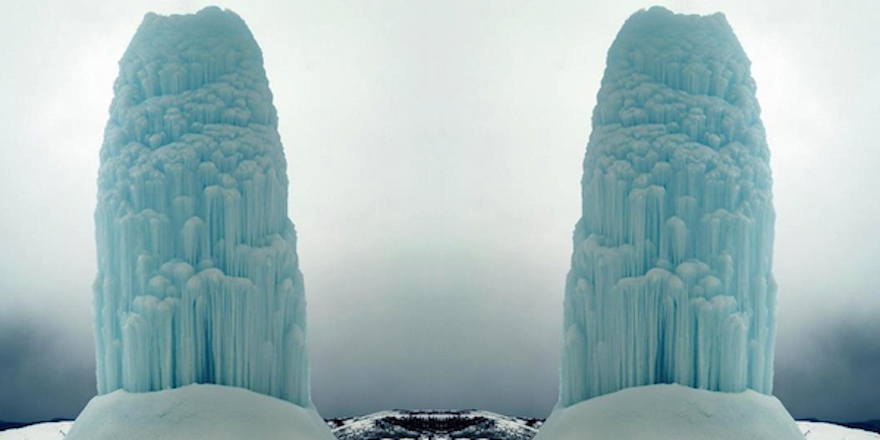 25. Frozen Flower's Trail
Trail of frozen flowers is one of the most beautiful frozen things you have ever seen.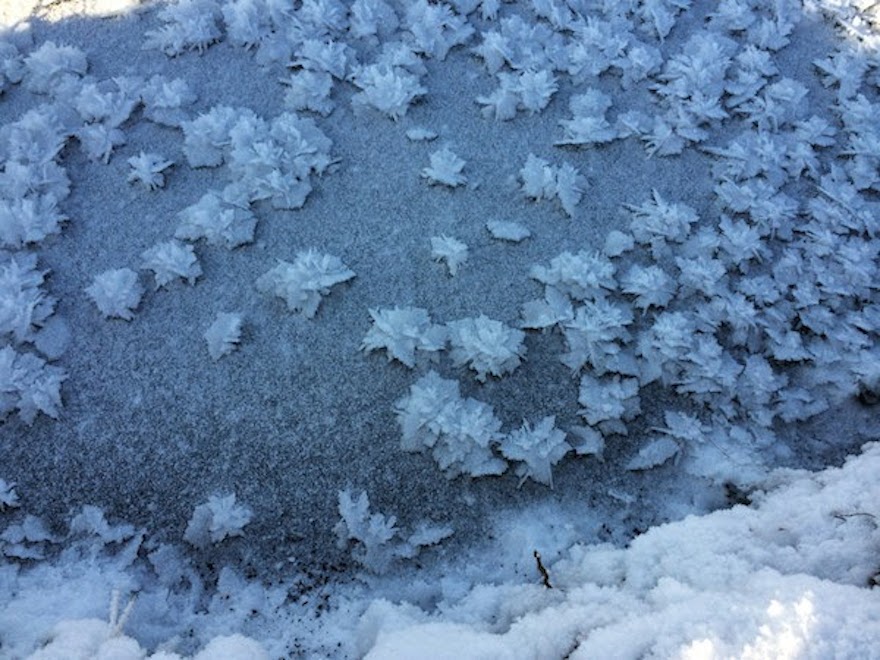 ALSO READ: 14 Scariest Pictures Of The Ocean That Is Going To Give You Nightmares